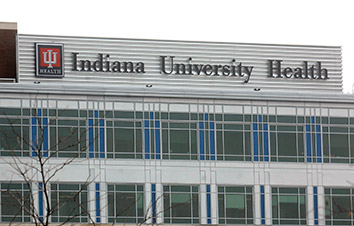 Indiana University Health said 125 employees have chosen not to get the COVID-19 vaccine as required and are no longer with the organization.
The state's largest hospital system confirmed the departures on Thursday, but did not say whether the workers quit or were fired.
"Indiana University Health has put the safety and well-being of patients and team members first by requiring employees to be fully vaccinated against COVID-19 by Sept. 1," the health system said in a statement. "After a two-week unpaid suspension period ending Sept. 14, a total of 125 employees, the equivalent of 61 full-time employees, chose not to receive the COVID-19 vaccine and have left the organization."
IU Health did not provide details on what kinds of positions were affected, or whether any of the employees worked in bedside care. The number is small percentage of IU Health's work force of about 36,000.
Two weeks ago, the health system said that suspended employees would be allowed to return to work if they attested to partial or full vaccination. At the time, it said that fewer than 300 workers had been suspended.
IU Health operates the state's largest hospital, Methodist Hospital, along with 15 others, including IU Health North in Carmel, IU Health Saxony in Fishers and University Hospital on the IUPUI campus.
Around the United States, more than 150 hospital systems have issued vaccination mandates to employees. Hospitals have borne the brunt of the surge in COVID-19 cases, and many have also reported a growing shortage of nurses and other patient-care workers who have resigned or taken administrative roles.
According to the Indiana State Department of Health, statewide hospitalizations due to COVID-19 were at 2,524 on Wednesday. More than a third (34%) of Indiana's intensive care unit beds are occupied by COVID patients.
Please enable JavaScript to view this content.