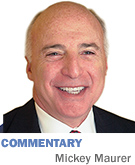 Few vestiges remain of Civil War times. Muzzle-loading rifles and hoop skirts have given way to modernity. In Indiana, one institution rife with nepotism and political favoritism stubbornly persists: township government and, more particularly, its delivery of emergency poor relief.
Indiana is saddled with this archaic and unnecessary layer of government it can no longer afford. The state needs to unloose these shackles and emerge with a streamlined, efficient plan to deliver goods and services and otherwise carry out its responsibilities.
Emergency poor relief is a major component of the safety net for low-income and vulnerable individuals and families. Those who cannot afford to pay a utility bill, for example, have access to relief funds in an emergency to keep the house warm for their children.
The Indiana Coalition for Human Services and the Indiana Chamber of Commerce advocate that funding and administration of emergency poor relief move to the county level, thereby eliminating the township-administered system of high administrative costs and subjective eligibility criteria.
In Marion County, the townships spend more in administrative costs than actual emergency poor relief provided. According to the Indiana Department of Local Government Finance, it costs $1.32 for every dollar provided. This falls far short of the federal standard for not-for-profit organizations, which recommends that no more than 25 cents be spent in administration for every dollar of relief provided. In contrast, the United Way of Central Indiana spends 16 cents to deliver a dollar to its constituent agencies.
Marion County tax dollars are wasted on nine separate advisory boards—one for each township. Little utility is provided in exchange for the funds expended, estimated to be in excess of $300,000. That would heat a lot of homes. At the very least, these advisory boards should be eliminated.
We've known about this fiasco for some time. In 2002, the Marion County Tax Alliance, a group of community leaders convened under the auspices of the IUPUI School of Public and Environmental Affairs and the Greater Indianapolis Chamber of Commerce, looked at township government and advocated consideration of a plan to shift poor relief funding to the state.
The Indiana Commission on Local Government Reform, led by former Gov. Joe Kernan and Indiana Supreme Court Chief Justice Randall Shepard, addressed this issue in 2007. The mission of the commission was to examine the state's system of local government and make recommendations on reforming and reshaping it. The Kernan-Shepard report to the governor advocated elimination of township government and set the blueprint for sound, efficient local government in our state.
Why haven't we made any progress? This is a turf war. Creating efficiency will eliminate jobs—jobs local politicians want to protect. Politics by its very nature tends to be unproductive. But as the administration of emergency poor relief is debated, the petty turf wars and politically expedient protection of township fiefdoms need to be set aside to provide appropriate benefits to our most vulnerable citizens.
Fixing the problem is the responsibility of the General Assembly, and two bills relevant to the topic are pending this session.
House Bill 1181, which cleared the House, would create a bigger mess than we have now if enacted in its entirety. Mark Lawrance of the Indiana Chamber of Commerce said the measure would create a confusing patchwork of county and township government. It does, at least, contain anti-nepotism language.
Senate Bill 240 is an important beginning. Although it does not eliminate township trustees, it would eliminate the township advisory boards and require fiscal responsibility and oversight at the county level. It also contains anti-nepotism provisions. The best aspects of each bill could provide the basis of much-needed reform.
The current economic malaise presents an opportune time to sweep in necessary government reform. The Civil War is over—so also should be the party for township trustees.•
__________
Maurer is a shareholder in IBJ Corp., which owns Indianapolis Business Journal. His column appears every other week. To comment on this column, send e-mail to [email protected].
Please enable JavaScript to view this content.