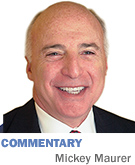 Has it been a good month for Angela Braly?
She was criticized by President Obama on national television. She incurred the wrath of health insurance policyholders in
California and Indiana. She pushed Toyota's steering problems and sticky gas pedals off the front page of The Wall
Street Journal. She reignited debate on the moribund national health care reform bill, and she incited a federal inquiry.
A woman hasn't caused this much turmoil since all those ships were launched by Helen of Troy.
What's all the fuss about?
Braly is CEO and president of WellPoint Inc., the house Ben Lytle built. WellPoint is the largest publicly traded health
insurer based on membership and insures one out of every nine Americans. In 2008, Braly, one of only three women to lead a
Fortune 50 company, was ranked No. 4 on Forbes magazine's "World's Most Powerful Women" list.
Braly commands an institution of vital importance to thousands of employees, shareholders and members of the community of
central Indiana. She is perhaps the most well-known Hoosier to come out of Texas Tech University except for … oh, never
mind.
This is capitalism. With all its self-interest, it is the only system in history that has improved the lot of ordinary people.
Until the fog of government intervention and control completely blankets health care reform, Braly has the right and obligation
to her constituencies to maximize the company's return.
She has handled those responsibilities ably. In 2009, the company treated its shareholders to a profit of $4.8 billion ($2.2
billion of that came in a one-time event, a sale of WellPoint's NextRx Pharmacy Benefits Management business). This
represents an increase of 91 percent from 2008. WellPoint stock closed at $58.29 on Dec. 31, up more than 38 percent for the
year.
When certain pods in the company failed to report adequate returns, Braly did exactly what you would expect of a competent
CEO. She proposed the steps necessary to return them to profitability. That included, for some policies, double-digit rate
increases, including some as high as 39 percent for those insured in California who purchase insurance on their own.
The well-intentioned but perhaps ill-timed and poorly staged premium increases have agitated California Department of Insurance
Commissioner Steve Poizner, who bellowed, "If WellPoint cannot prove their case, I will direct the company to reduce
its prices or I will take away their license to sell insurance in California." WellPoint postponed until May 1 its plan
to raise rates to provide time for California state regulators to review the company's filing, including data on the
medical costs it expects to incur.
Braly, armed with statistics and graphs, testified before the U.S. House Energy and Commerce Committee's Subcommittee
on Oversight and Investigations that WellPoint's position is actuarially sound.
She echoed spokesman Brian Sassi, head of WellPoint's consumer business unit, who had said, "These rate increases
are unfortunate but necessary to reflect the cost of paying for the medical services of our members in the current challenging
environment."
Sassi added that customers are free to choose lower-cost options, which prompted U.S. Department of Health and Human Services
Secretary Kathleen Sebelius to comment that increases will "leave the consumers with nothing but bad options: pay more
for coverage, cut back on benefits, or join the ranks of the uninsured."
Sebelius omitted an important option. Customers are free to find another insurer. Competition is the essence of capitalism
and the chief reason the system works.
Actuaries at WellPoint no doubt have their numbers in order, but the handling of the rate increases has placed the reputation
of WellPoint on life support. I question the competence of the PR team, who, with foresight and pre-emptive action, could
have better protected Braly.
That's what all the fuss is about. •
__________
Maurer is a shareholder in IBJ Corp., which owns Indianapolis Business Journal. His column appears every other week.
To comment on this column, send e-mail to [email protected]

Please enable JavaScript to view this content.