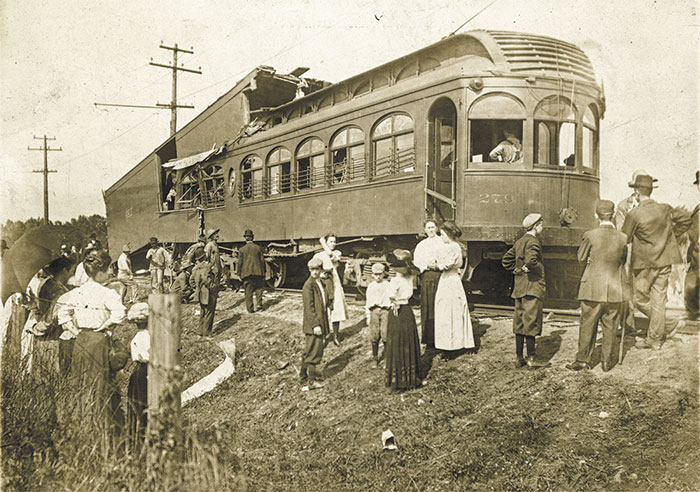 A southbound freight train and a northbound passenger train collided on Sept. 24, 1910, on the Indiana Union Traction interurban line at the Ressler crossing 2 miles north of Tipton. Six people were killed and at least six others were injured, according to newspaper reports about the accident. Among the six who died was a Brooklyn man on his way to be married in Kokomo. His brother, who was to be his best man, also died in the crash. The accident happened a few days after an interurban train crash north of Bluffton killed 41.
Sources: Indiana Historical Society, The Herald Democrat (Leadville, Colorado, Sept.  25, 1910)
Credit: This image is courtesy of the Indiana Historical Society. More images are available at images.indianahistory.org.
Please enable JavaScript to view this content.