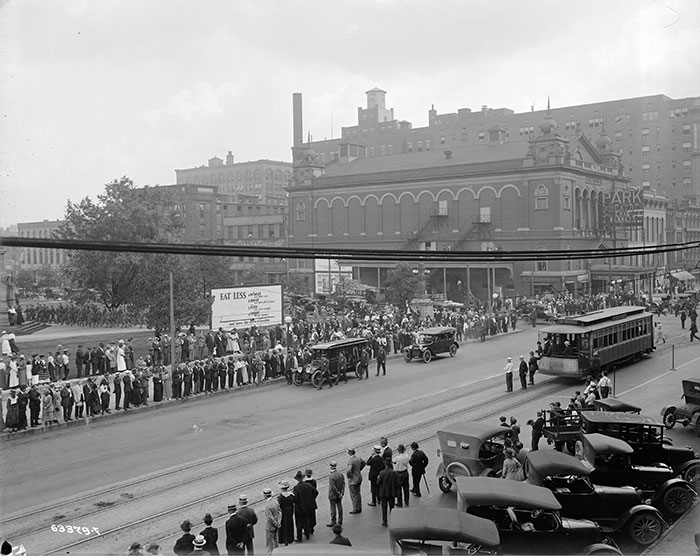 Pictured is former Vice President Charles Fairbanks' funeral procession through Indianapolis in June 1918. Born and raised in Ohio, Fairbanks moved to Indianapolis and opened a law practice here after graduating from law school. He became active in the state's Republican Party and ran unsuccessfully for U.S. Senate in 1893. In 1897, the Indiana Legislature elected him to the Senate. Later, Theodore Roosevelt selected Fairbanks as his running mate for the 1904 presidential election, which the duo won. In 1908, Fairbanks tried to secure his party's nomination for the presidency but failed and retired to Indiana. Then in 1916, he ran for vice president alongside Charles Evan Hughes, who lost the presidency to Woodrow Wilson. Fairbanks died June 4, 1918.
Sources: Indiana Historical Society; millercenter.org
Credit: This photo is courtesy of the Indiana Historical Society and is part of the W.H. Bass Photo Co. collection. More images available at images.indianahistory.org.
Please enable JavaScript to view this content.