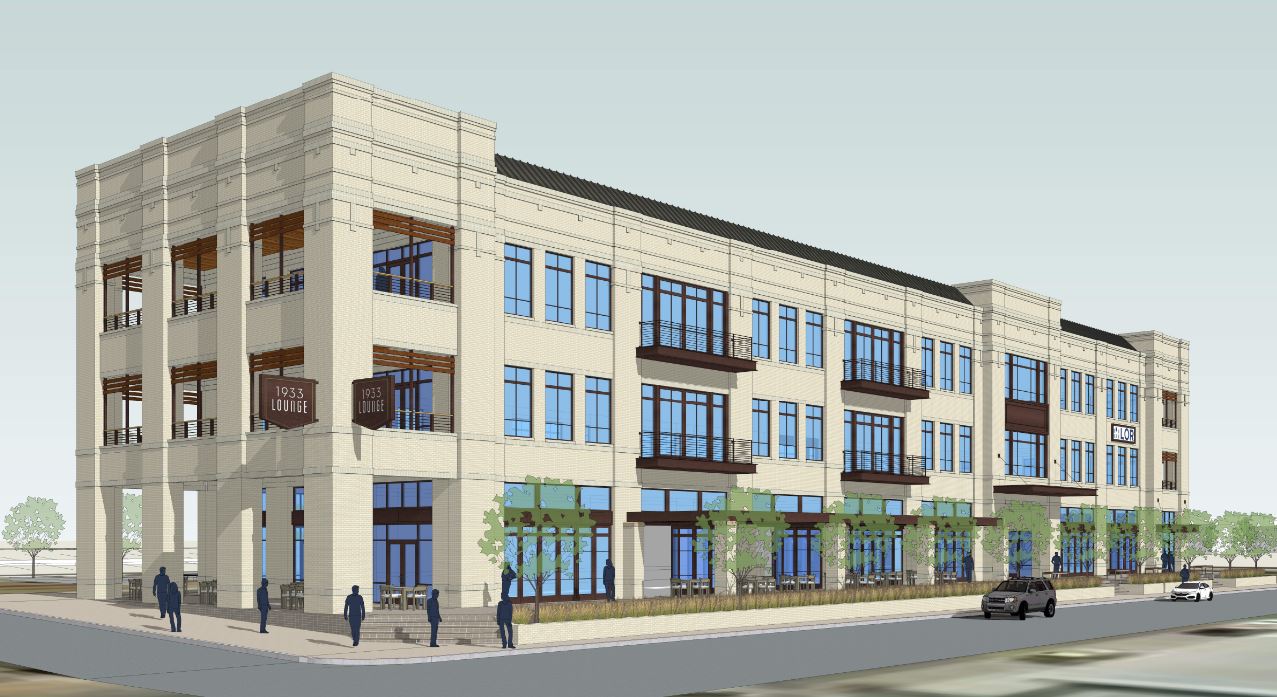 Huse Culinary, the Indianapolis-based restaurant firm that includes eateries St. Elmo Steak House and Harry & Izzy's, plans to bring its 1933 Lounge concept to a redevelopment project set for Carmel's Arts & Design District.
Indianapolis-based developer LOR Corp. and the Carmel Redevelopment Commission are planning the project on two acres across from the Indiana Design Center at the intersection of South Rangeline Road and 1st Avenue Southeast.
The project at 111 S. Rangeline Road would include a 43,000-square-foot, three-story mixed-use building on the western portion that would feature  1933 Lounge on the first floor, according to media release from the city on Friday.
The top two floors of the building would house office and mixed-use space. The development would also include 12 three-story, for-sale townhomes with rooftop patios on the eastern portion of the site.
LOR would be the developer of the project. 1933 Lounge would be a tenant.
The Carmel Redevelopment Commission on Monday will seek the City Council's approval for $3.5 million to purchase the property for the project, according to Carmel Redevelopment Commission Executive Director Henry Mestetsky.
Mestetsky said funds for the purchase would come from tax increment financing bonds the city issued last year.
Huse Culinary CEO Craig Huse said in the release that expanding to Carmel has been a priority for the company for two years.
"[1933 Lounge is] a destination, especially for people in central Indiana," Mestetsky told IBJ. "Huse knows what they're doing. They're amongst the very best, and it's nice to have them in our core."
The new development will include demolishing existing structures on the largely vacant land, including the home of Favorite Finds antique store at 111 S. Rangeline Road and two for-rent residential houses.
Huse opened the first 1933 Lounge on the second floor above St. Elmo Steak House at 127 S. Illinois St. A second location opened in 2019 in Fishers District.
Please enable JavaScript to view this content.