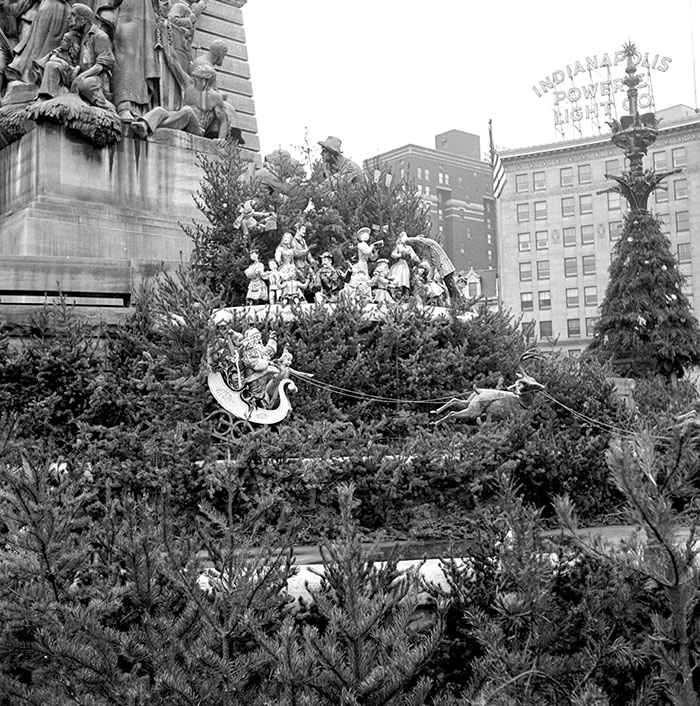 The Soldiers and Sailors Monument has been adorned with some fashion of Christmas decorations since 1918, when Christmas trees were first set up there. For many years, a Christmas scene was erected, including in this photo from 1951. That year, greenery was strewn around the monument. A choir sings from above as Santa and his reindeer embark on their journey to deliver gifts to children. The first Circle of Lights Celebration took place in 1962 when lights were strung on the monument to create a Christmas tree, a tradition that continues today.
Sources: Indiana Historical Society, Indiana War Memorial
Credit: This photo is courtesy of the Indiana Historical Society and is part of the Larry Foster Collection.
More images are available at images.indianahistory.org.
Please enable JavaScript to view this content.