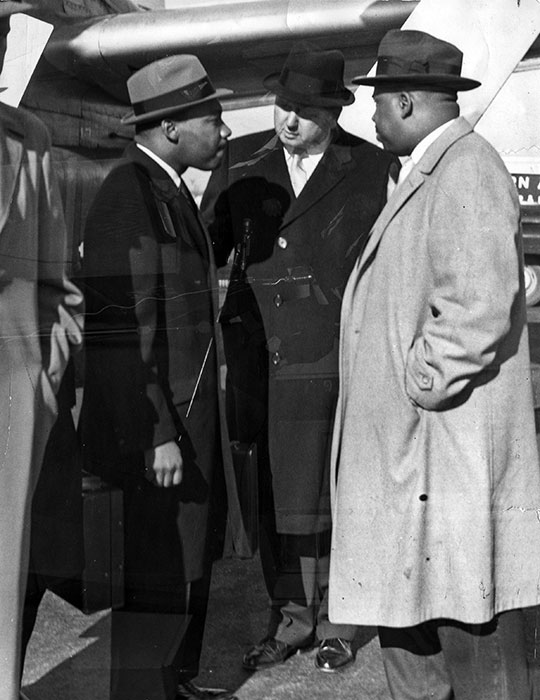 On Dec. 12, 1958, Martin Luther King Jr. visited Indianapolis. He was greeted at the airport by his friend, the Rev. Andrew J. Brown, and a man identified on the image as Inspector Snidth. King was visiting the city to speak at one of the Senate Avenue YMCA's Monster Meetings at the Cadle Tabernacle church. Reports say 4,000 people attended. King's speech, titled "Remaining Awake Through a Revolution," encouraged the audience to fight against segregation. "If our democracy is to live, segregation must die," he said. King was assassinated April 4, 1968, in Memphis, Tennessee.
Sources: Indiana Historical Society, Indianapolis Recorder, Indiana History Blog
Credit: This image is courtesy of the Indiana Historical Society and is part of the Indianapolis Recorder collection. More images are available at images.indianahistory.org.
Please enable JavaScript to view this content.