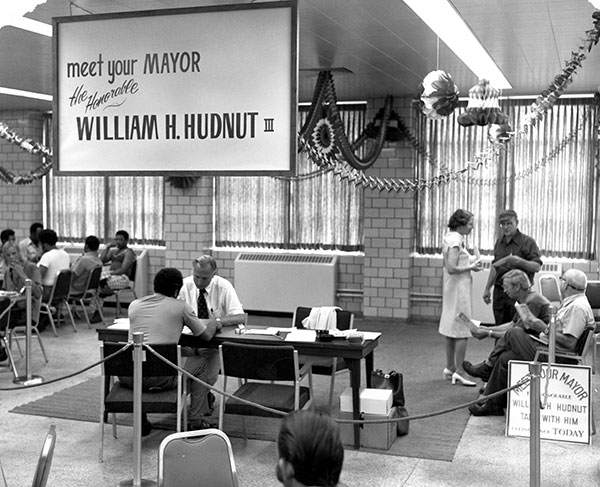 In this image, Indianapolis Mayor William Hudnut—who served in the position from 1976 to 1992—meets with workers at the General Motors stamping plant. Workers were invited to a brunch where they were able to have one-on-one conversations with the mayor. The General Motors stamping plant opened on Washington Street just west of downtown in 1930 and operated there for 80 years until it closed in 2011. Now, the site is pegged for Greenfield-based Elanco Animal Health Inc.'s global headquarters.
Sources: Indiana Historical Society, IBJ research
Credit: This image is courtesy of the Indiana Historical Society. More images are available at images.indianahistory.org.
Please enable JavaScript to view this content.