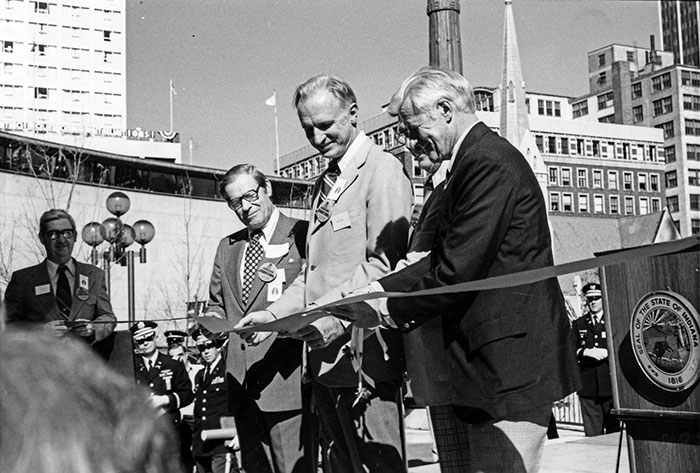 On Oct. 21, 1978, The Circle Celebration marked the reopening of Monument Circle in downtown Indianapolis after a redesign. Starting in 1973, city leaders began dreaming up a new look for the Circle that included remodeling, laying new bricks and adding trees, flowers and lights. Then-Mayor Richard Lugar formed the 26-member Greater Indianapolis Progress Committee Downtown Development Task Force to work on the project, which was ultimately delayed until 1977 and orchestrated under Mayor William Hudnut's term. Twenty-five organizations participated in making the project a reality. And financing for the project, which cost $1.8 million, came from state, local and private money. In this picture, Hudnut, middle, and then-Gov. Robert D. Orr, right, mark the beginning of the celebration with a ribbon cutting.
Sources: Indiana Historical Society
Credit: This image is courtesy of the Indiana Historical Society. More images are available at images.indianahistory.org.
Please enable JavaScript to view this content.