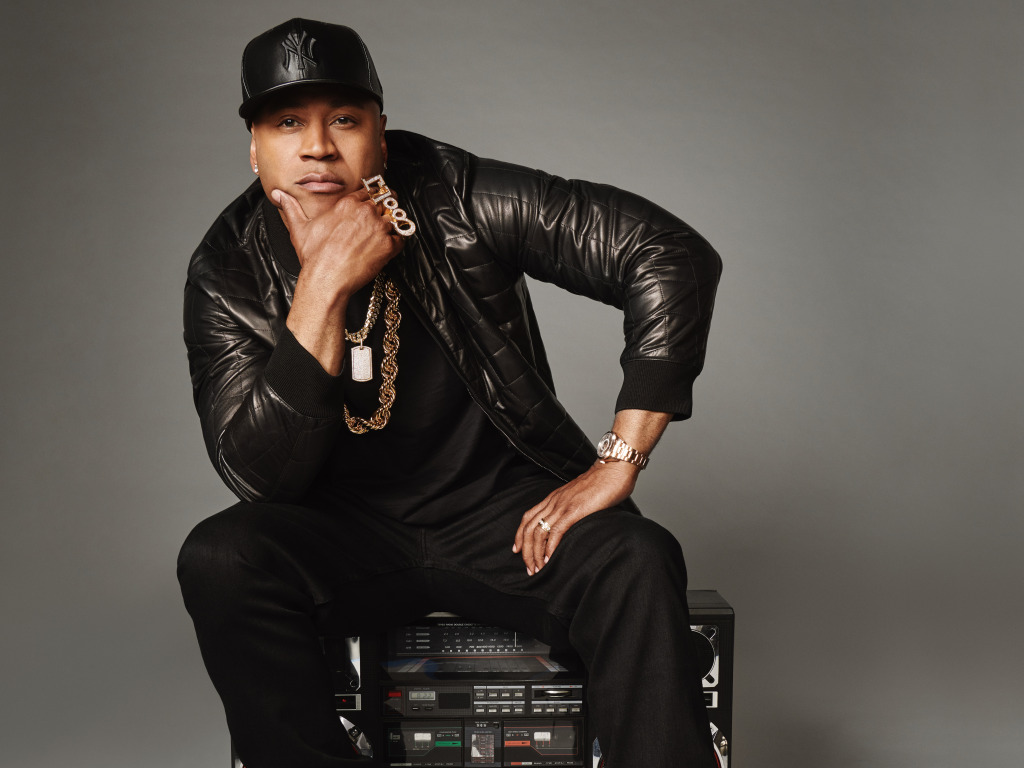 This is the time of year when the list of shows at your favorite concert venue seems to stretch forever and the idea of selecting the right night out can be intimidating.
In the interest of bypassing artists who visit every year and roll out set-in-stone set lists, let's tackle the summer season with helpful filters applied.
Below are 20 best bets divided into four categories: how to celebrate 50 years of hip-hop, how to catch artists in their prime, how to work on your bucket list and, perhaps most importantly, how to find the right price.
The hip-hop category is stacked, featuring two all-star shows to commemorate the back-to-school party thrown by DJ Kool Herc on Aug. 11, 1973, in New York City's Bronx borough. Herc's experiment in rapping over an instrumental track changed everything, and his artistic descendants are headed to Indianapolis to uphold the legacy.
On Aug. 20, LL Cool J is bringing fellow heavyweights the Roots, Common, Big Boi and DJ Jazzy Jeff to Gainbridge Fieldhouse.
On June 18, a show billed as "Hip-Hop Turns 50" at the Indiana State Fairgrounds features Rakim, Big Daddy Kane, Kool Moe Dee, MC Lyte and more.
While the LL Cool J show is part of a national tour titled "The F.O.R.C.E. Live" (Frequencies of Real Creative Energy), the fairgrounds event is a one-of-a-kind festival organized by Indianapolis-based concert promoter Geno Shelton.
Celebrate 50 years of hip-hop
"The F.O.R.C.E. Live"
Aug. 20 at Gainbridge Fieldhouse
Beyond LL Cool J and previously mentioned artists, this show includes appearances by Bone Thugs-N-Harmony and Jadakiss.
"Hip-Hop Turns 50"
June 18 at Indiana Farmers Coliseum
This show won't stop with Rakim, Big Daddy Kane, Kool Moe Dee and MC Lyte. Rob Base and surviving members of the Sugarhill Gang will perform enduring hits "It Takes Two" and "Rapper's Delight," respectively.
Snoop Dogg, Wiz Khalifa
July 20 at Ruoff Music Center
This tour is billed as "High School Reunion," and also includes West Coast icon Too Short.
50 Cent, Busta Rhymes
July 27 at Ruoff Music Center
Business and philanthropic efforts brought Curtis "50 Cent" Jackson to Indiana Pacers games this season. At Ruoff Music Center, he will mark the 20th anniversary of his classic "Get Rich or Die Tryin'" album.
Chreece
Aug. 26 in Fountain Square
After a pandemic hiatus, the made-in-Indiana hip-hop festival Chreece returns. The artist lineup has yet to be announced.
Catch artists in their prime
WonderRoad
June 17-18 in Garfield Park
While this second-year festival has no shortage of musicians at peak powers, you specifically don't want to miss Jason Isbell & the 400 Unit. Their "Weathervanes" album arrives on June 9.
Billy Strings
June 10-11 at TCU Amphitheater at White River State Park
It would have been completely understandable if bluegrass phenom Billy Strings had graduated to larger amphitheater Ruoff Music Center this year. No complaints about two nights downtown.
Orville Peck
Aug. 3 at Holliday Park
The Rock the Ruins concert series has a gem in country-meets-indie-rock star Orville Peck.
Big Thief
July 26 at the Egyptian Room in Old National Centre
Featuring Indianapolis native Adrianne Lenker on vocals, Big Thief represents the best in modern folk and occasionally over-the-top guitar rock.
All IN Music & Arts Festival
Sept. 9-10 at the Indiana State Fairgrounds
Jam bands, including Trey Anastasio and Classic T.A.B., dominate the lineup of this second-year festival. In the context of artists in their prime, look to expansive jazz and funk experts Trombone Shorty & Orleans Avenue.
Work on your bucket list
Ringo Starr & his All Starr Band
Sept. 29 at the Murat Theatre in Old National Centre
This Beatle hasn't performed in central Indiana since 1992.
Pearl Jam
Sept. 10 at Ruoff Music Center
This iconic Seattle band hasn't performed in central Indiana since 2010.
Dead & Company
June 27 at Ruoff Music Center
According to an official announcement, this will be the last tour for Grateful Dead members Bob Weir and Mickey Hart with John Mayer.
Parliament Funkadelic featuring George Clinton
Aug. 25 at Holliday Park
Clinton, 81, continues to deliver what audiences want: the funk.
The Baseball Project
Aug. 26 at Deluxe in Old National Centre
R.E.M. disbanded in 2011. If you've never seen guitarist Peter Buck and bass player Mike Mills onstage, they're members of this baseball-themed band that's playing in a relatively small room here.
Find the right price
Granfalloon: A Kurt Vonnegut Convergence
June 10 in Bloomington
If you can travel south, it's worth the trip to see the Flaming Lips, Arrested Development and Indigo De Souza salute Indianapolis author Kurt Vonnegut during a free show on Bloomington's East Kirkwood Avenue.
Jess Williamson
May 30 at the Hi-Fi
Jess Williamson, a bright light of the Americana genre, is on tour to promote new album "Time Ain't Accidental." Indianapolis siblings Lily & Madeleine will appear as the supporting act, and advance tickets are a reasonable $20.
Altin Gün
July 21 at the Vogue
Pick up $22 advance tickets and you're in for a mind-bending evening of Turkish psychedelic rock by this band that calls Amsterdam home.
Back Alley Ballyhoo
Aug. 9-12 in Fountain Square
On the topic of psychedelic rock, a four-day pass to this festival is great value at $79. Performers include touring acts Bass Drum of Death and Lunar Vacation plus an assortment of top Indiana bands.
My Morning Jacket
June 23 at TCU Amphitheater at White River State Park
Tickets closest to the stage aren't cheap for this one, but MMJ (featuring Indianapolis native Carl Broemel on guitar) definitely is worth spending $29.50 for a spot on the lawn or $45 for a seat at the back of the pavilion
Please enable JavaScript to view this content.