Honoree, Volunteer
Garry Rollins
Camp Erin, Community Health Network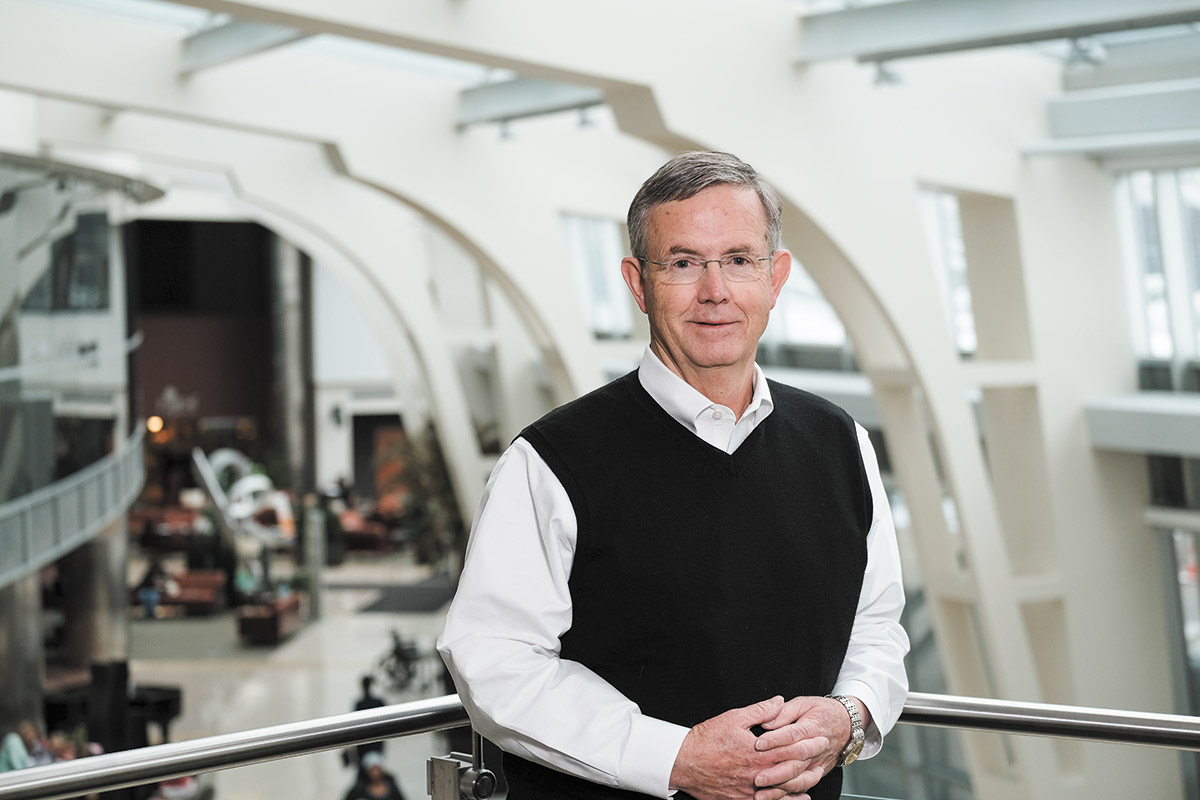 Garry Rollins doesn't do anything halfway.
It was right after he and his dad, H.E. "Whitey" Rollins, had started their construction company in 1977 that Whitey had a heart attack that landed him in Community Hospital East. While his dad was recovering, Garry decided their company, Rollins Construction, should pursue the health care market. By the time Garry sold the company in 2007, health care accounted for 90% of its business.
Four years later, in 2011, Whitey died. Garry, who was on the brink of retirement, was looking for volunteer opportunities and decided to help out at Camp Erin, a free bereavement camp for children that is sponsored by Community Health Network.
Rollins, who looked at retirement as the halfway point of life, took a solo road trip before his dad's passing to figure out what he wanted to do in retirement. "I wanted to reflect on how I could make a difference in people's lives," he said. About three weeks after the trip, his dad died.
All roads pointed to Camp Erin. "It was the perfect storm of my retiring and dad's passing," Rollins said. He soon found himself working at the camp as a runner, an important but low-level position that quickly blossomed into a deeper relationship with the camp. The following year, he returned to lead the runner team and is now part of the camp's leadership team, a volunteer role that keeps him busy much of the year.
"When Garry Rollins believes in something, he gives with his whole heart," said Jennie Voelker, director of youth clinical services for Community Behavioral Health.
Rollins and his runner team of seven or eight begin meeting monthly in January and by March are meeting at least every other week to prepare for camp, which happens over a weekend in late summer or early fall.
Camp Erin is for children and teenagers ages 6 to 17 who have experienced the loss of someone important in their life. Every year, around 90 campers gather at SpringHill Camps just outside Seymour for the therapeutic value of having fun with other kids who are experiencing grief. About 70 runners, grief counselors, nurses and mental health professionals work with the kids at camp, while another 30 camp staffers conduct simultaneous meetings in Indianapolis designed to help the adult guardians of the campers.
At camp, Rollins is often the first to arrive and the last to leave. He and his team show up at noon on the Friday that camp starts to prepare the cabins. They create a welcoming environment, distributing stuffed animals, name tags, sunglasses and numerous other items designed to make the campers feel welcome and secure.
When the campers arrive for their two-night, three-day stay, the runners take care of all the logistics, from making sure lifeguards and zip-line safety people are in place to ensuring that microphones function properly. They're also in charge of the food, making sure every s'more consumed has all the proper ingredients.
Rollins said the detail work that goes into staging a successful camp is similar to creating a safe, productive workplace for a construction crew. But Rollins' favorite time at camp is when he's sitting quietly, listening to a child's story.
"Being one-on-one in the moment with people is about the most important thing you can do," he said.•
Please enable JavaScript to view this content.