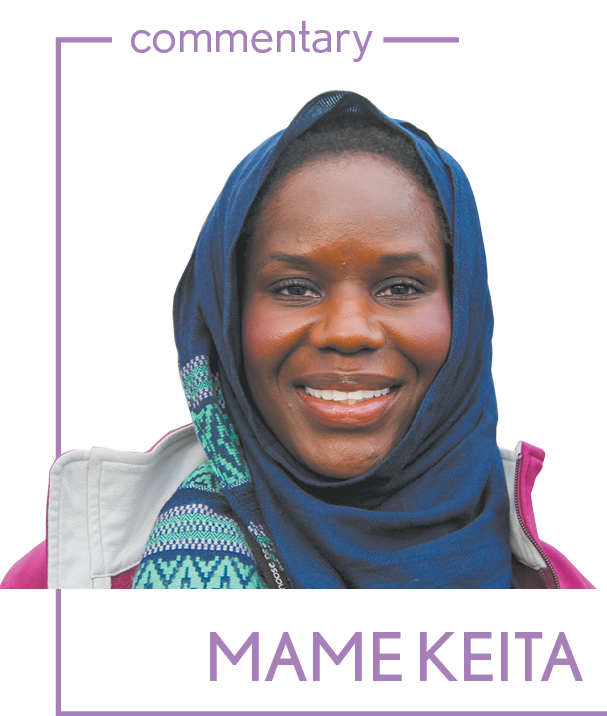 As I watched recent news coverage of the glaring health disparities in this community that the coronavirus further underscores, a sobering reality set in.
The work needed to transform our communities from divided and inequitable to inclusive and fair for everyone is daunting and cannot be done in isolation. All segments of the community must do their part.
Therefore, any step in the right direction is crucial. Companies' not allowing bias—explicit or implicit—to creep into their innovation practices is a step in the right direction.
It is reassuring that the business community's interest in combating implicit bias, or IB, has not waned. Working against IB has not been a fad or just a seemingly progressive way to launch a successful PR campaign.
According to the Kirwan Institute, implicit bias is defined as "the attitudes or stereotypes that affect our understanding, actions, and decisions in an unconscious manner, that cause us to have feelings and attitudes about other people based on characteristics such as race, ethnicity, age, and appearance." Those attitudes or stereotypes, when negative, can have "disturbing effects" on individuals and communities.
At  Peace Learning Center, we have been working for several years with a range of institutions—from entire school districts to universities, as well as religious organizations and hospitals—with a dual purpose of bringing awareness and understanding of implicit bias and proposing practical tools to reduce it. Many of these organizations recognized that the presence of bias did not align with their core beliefs and that combating implicit bias was "the right thing to do."
For companies, economic concerns often take precedence over the right thing to do. But there are numerous practical reasons to not ignore implicit bias. The first is employee disengagement. Gallup estimates that active disengagement costs U.S. companies $450 billion to $550 billion per year.
The Center for Talent Innovation's new study, "Disrupt Bias, Drive Value," shows that employees at large companies who perceive bias are nearly three times as likely (20% vs. 7%) to be disengaged at work.
Closely related is employee retention. After employees become disengaged, their next logical step will be to leave the company. According to the same study, employees who perceive bias are more than three times more likely (31% to 10%) to say they plan to leave their current jobs within the year.
The third reason to keep issues of bias at the forefront is innovation stagnation. Employees who perceive bias are 2.6 times more likely (34% to 13%) to say they have withheld ideas and market solutions over the previous six months. This is just the internal cost for companies.
The potential external cost is twofold. The first is the possible loss of partnerships and/or collaboration with outside entities. A company that has perceived another to be biased might refrain from conducting business with that firm, potentially resulting in lost opportunities.
The second cost is in the form of customer loyalty. Your customers, no matter what industry you're in, are diverse in many ways, from their identities to their gender to their beliefs. Customers who perceive a company to be biased might refrain from conducting business with that company—and might influence their social circles to do the same.
Consequently, failing to address implicit bias will hurt your bottom line. It is probably harming your bottom line right now and will continue to do so until action is taken to address the issue.
Fortunately, solutions exist for firms seeking to tackle the problem. Attending an IB workshop is a first step—with options ranging from face-to-face training to webinars and other digital formats. But training won't be enough if the organization fails to take action to modify policies, procedures and behaviors that could reflect such biases.
Collaboration, inclusiveness and creativity will continue to be crucial attributes that help companies survive and thrive. But businesses won't reach their full potential without tackling implicit bias.•
__________
Keita is the Peace Learning Center's interim program director.
Please enable JavaScript to view this content.