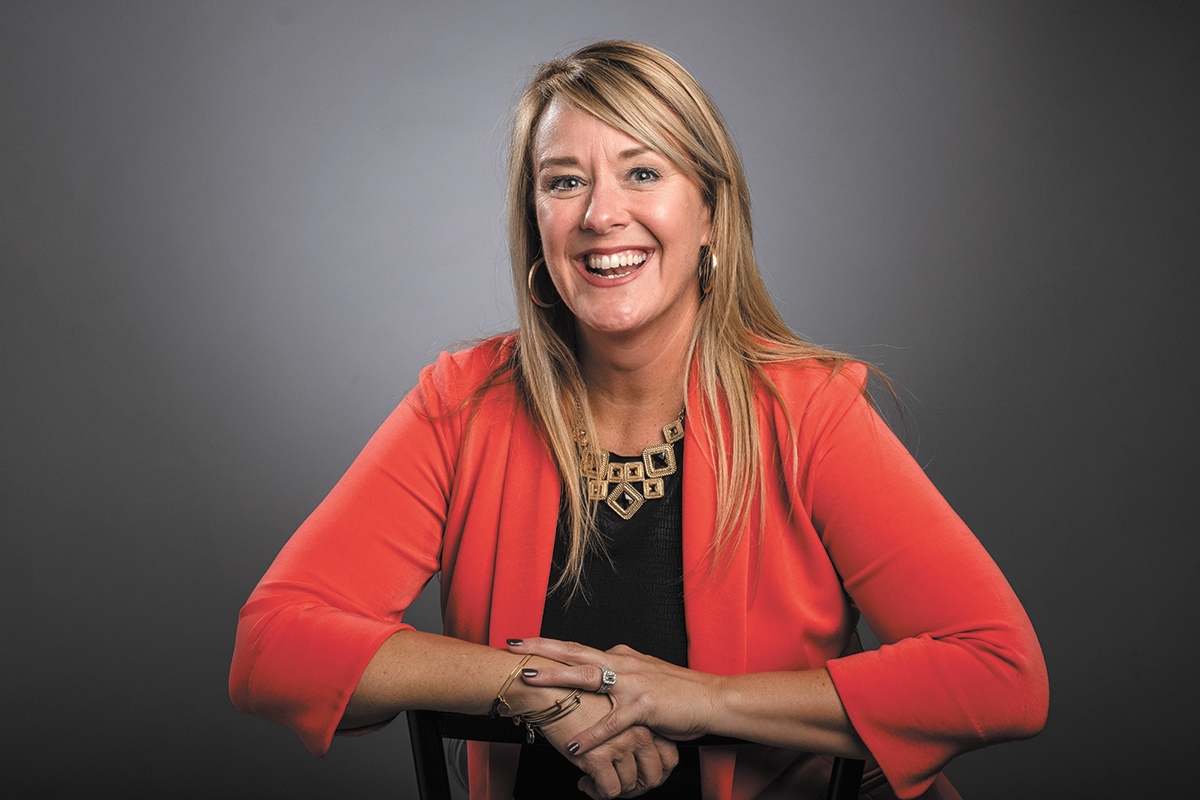 President
HRD Advisory Group
Achievements: Butcher joined HRD Advisory Group as president in May 2017 and boosted revenue at the talent management consultancy 50% in her first two years. She created a cohesive team in the process of pursuing a shared vision and strategy and then led HRD through a rebranding.
Career track: Butcher, who has a bachelor's in psychology and a master's in human resources development, both from Indiana State University, started her career as an HR generalist for a global electronics distribution company headquartered in London. She traveled globally for eight years, leading HR and talent development initiatives. Arriving in Indianapolis in 2005, she joined the consulting firm FlashPoint, where she provided leadership development and executive coaching to hundreds of clients for nine years. She then spent three years leading talent development for Defenders, a national security company, before being recruited to her present position by the retiring founders of HRD.
Giving back: Butcher is co-founder of Next Gen Talent, a not-for-profit development organization for emerging HR talent. She also serves on the boards of Junior Achievement, the Indiana Chamber of Commerce and the Indiana State University Alumni Association.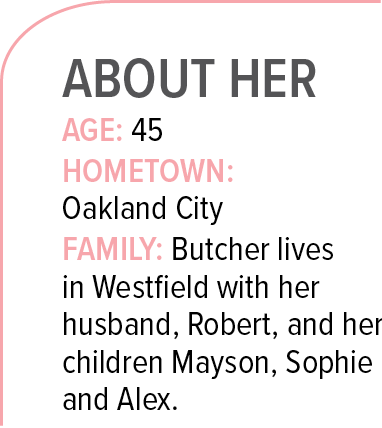 Mentors and mentoring: As president of a talent management consultancy, Butcher's career is built around mentoring others. She has developed and led the execution of mentoring programs within many organizations, including Marathon Petroleum Co., Indianapolis Power & Light and Defenders. She co-founded Next Gen Talent, an innovation development program to equip emerging HR leaders, and is currently leading 25 early-career HR leaders through the program here. She plans to scale it nationally and extend it beyond the HR field.
Her extensive mentoring experience goes beyond career mentorship. In 2018, for example, she led a mother-daughter confidence-building workshop for 150 women in collaboration with Pass the Torch for Women, a not-for-profit women's advocacy group. Butcher credits Ken Jochum, an HR professional she met early in her career, for pushing her to excel as a mentor. When she was 23, he created an opportunity for her to facilitate a group of European CEOs. "I was petrified, but his belief in me encouraged me to step into the opportunity."
Work/life balance: "I like to refer to it as 'work/life integration.'" Every Sunday evening, Butcher maps out how she'll spend her week, a process she revisits daily. She prizes travel with her family and spends most of every July on a beach vacation and camping at Sleeping Bear Dunes, Michigan. She and her husband take several other trips throughout the year, many of them global adventures that include meeting with clients.•
Check out more Women of Influence honorees.
Please enable JavaScript to view this content.