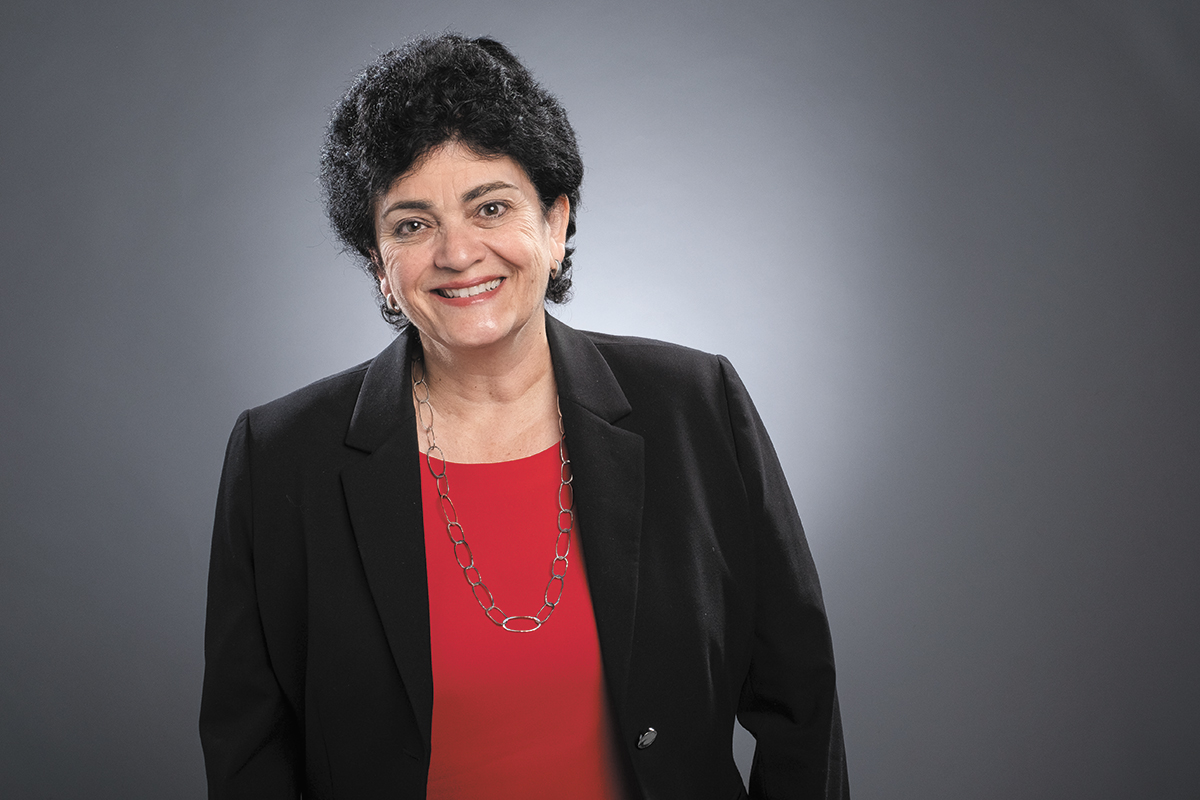 President and CEO
Riley Children's Foundation
Achievements: A veteran fundraiser, Elkas spent more than 30 years in a senior development role at the Indiana University School of Medicine, where her team was involved in raising more than $1.6 billion. Rather than retire, she took her considerable skills this year to the Riley Children's Foundation, where she leads a team of professionals who raise philanthropic gifts in support of Riley Hospital for Children and its affiliated research. She's especially proud of her longevity in the field, which has led to memorable and meaningful relationships with donors. "I believe that longevity is a significant factor in my success."
She's been heartened by the foundation's response to the COVID-19 emergency. "We quickly launched the Riley Relief Fund to help meet Riley's emergent needs and provide financial support to families hard hit by the pandemic. It has been inspiring to see donors step forward during these uncertain times."
Career track: Elkas got a bachelor's in fine arts from Bucknell University, then went to IU for a master's in the same subject. She had visions of being a college professor but took some business classes along the way that changed her mind. After working for a short time in pharmaceutical sales in Boston, she decided to come back to Indiana and applied for a fundraising job at the IU Foundation. "I recall admitting to my interviewer that I didn't know much about development but was willing to learn. Luckily, he trusted me, and I secured my first fundraising position. I immediately caught the bug and knew this was the career for me."
Her experience in that first fundraising job led to her three-decades-long career at the IU medical school and then to her current position.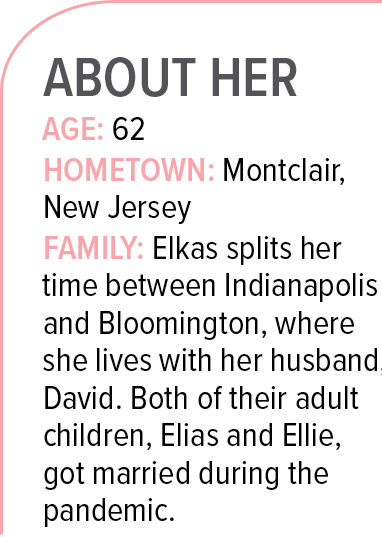 Giving back: Besides Riley Children's Foundation, Elkas donates time to her two alma maters and the IU School
of Medicine.
Mentors and mentoring: "I've had many mentors throughout my career, but there's one I must mention: Dr. Eugene Tempel, founding dean emeritus of the Indiana University Lilly Family School of Philanthropy. Gene was part of the team that interviewed me for my first fundraising job. He's been a wealth of knowledge throughout my career—a walking encyclopedia of all things philanthropic—and his joy for the profession is infectious."
Elkas has done some mentoring of her own, modeling her relationship-driven philosophy by taking young fundraising professionals with her on calls and pushing them to take the time to get to know donors. As a result of her nurturing style, the average tenure for major gift officers when she left IU School of Medicine was more than 10 years, compared with a national average of a few years or less.
Work/life balance: "I can do better," Elkas says, but she does find time to take walks in the woods. "Bike riding, boating and growing plants (especially sunflowers) are my favorite activities."•
Check out more Women of Influence honorees.
Please enable JavaScript to view this content.