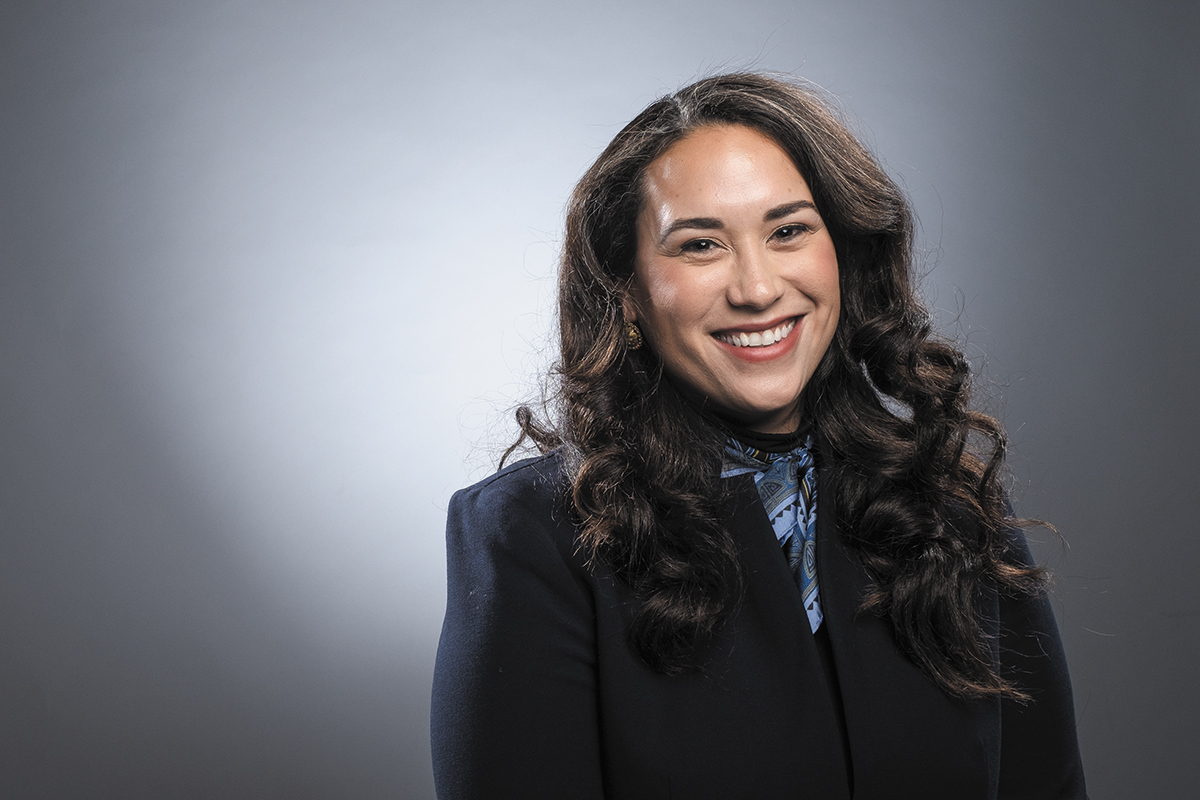 President and CEO
Girls Inc. of Greater Indianapolis
Achievements: Campodonico-Barr wears many hats as president and CEO of Girls Inc., which she is committed to making the "premier girl-serving organization in Indianapolis by operating with strong financial sustainability, smart resource management and bold programmatic results." In her two years leading the organization, she's proud to have worked with Lilly Endowment to secure a fiscal sustainability grant that puts Girls Inc. on a stronger financial footing. "Now, more than ever, non-profit organizations need to be resilient," she said.
Career track: Campodonico-Barr has bachelor's, master's and law degrees from Indiana University. "Being Panamanian, I was always curious and interested in an international perspective, and therefore, intentionally started my career abroad working on education, economic empowerment and political leadership projects with the United Nations … in South America, India and sub-Saharan Africa."
When she returned to Indiana, she became an attorney in IU's office of the vice president and general counsel. Through that job, she met Indiana Bureau of Motor Vehicles Commissioner Peter Lacy, who hired her as chief of staff. It was during that time, when she was often the only woman in the room, that she began volunteering for Girls Inc. When her Girls Inc. predecessor retired, "It was clear that it was my time to follow my dreams of serving women and girls in Indiana, specifically girls who are not seen and heard with the dignity and respect with which they deserve. This is my dream. It's pinch-worthy."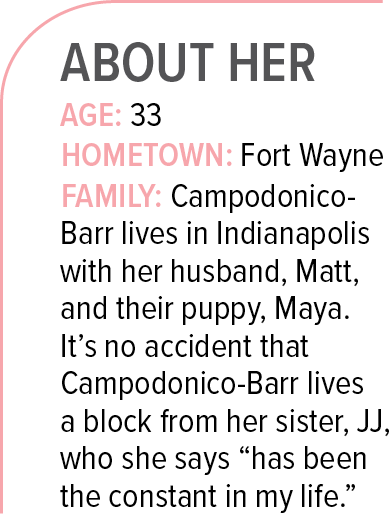 Giving back: Campodonico-Barr is a member of the Newfields Board of Governors, the Indy Maven Editorial Board, the Indiana University O'Neill School of Public and Environmental Affairs Distinguished Alumni Council, the Indianapolis Public Schools Superintendent's Parent & Community Advisory Council, the eImagine Corporate Advisory Board, and the NBA All-Star 2021 Community Engagement Committee.
Mentors and mentoring: Campodonico-Barr's position makes her a role model for girls and women on a daily basis. She also gives her time to be in front of young professionals through organizations such as Axis: Latino Young Professionals and connects Girls Inc. participants to initiatives such as BRAVE, which empowers high school girls to be change agents through design, coding and leadership development. She traces her passion for serving women and girls to her grandmothers.
Work/life balance: Campodonico-Barr despises the phrase, noting that the topic is seldom applied to men. Traveling is among her favorite things to do when not in the office. "It fills my soul, so that is number one when we are able to explore once again. My perfect day of not working is sitting on my porch with a solid book and a glass of wine. I also enjoy exploring new places on my bike, hiking, painting, cooking, and spending time with family and friends."•
Check out more Women of Influence honorees.
Please enable JavaScript to view this content.