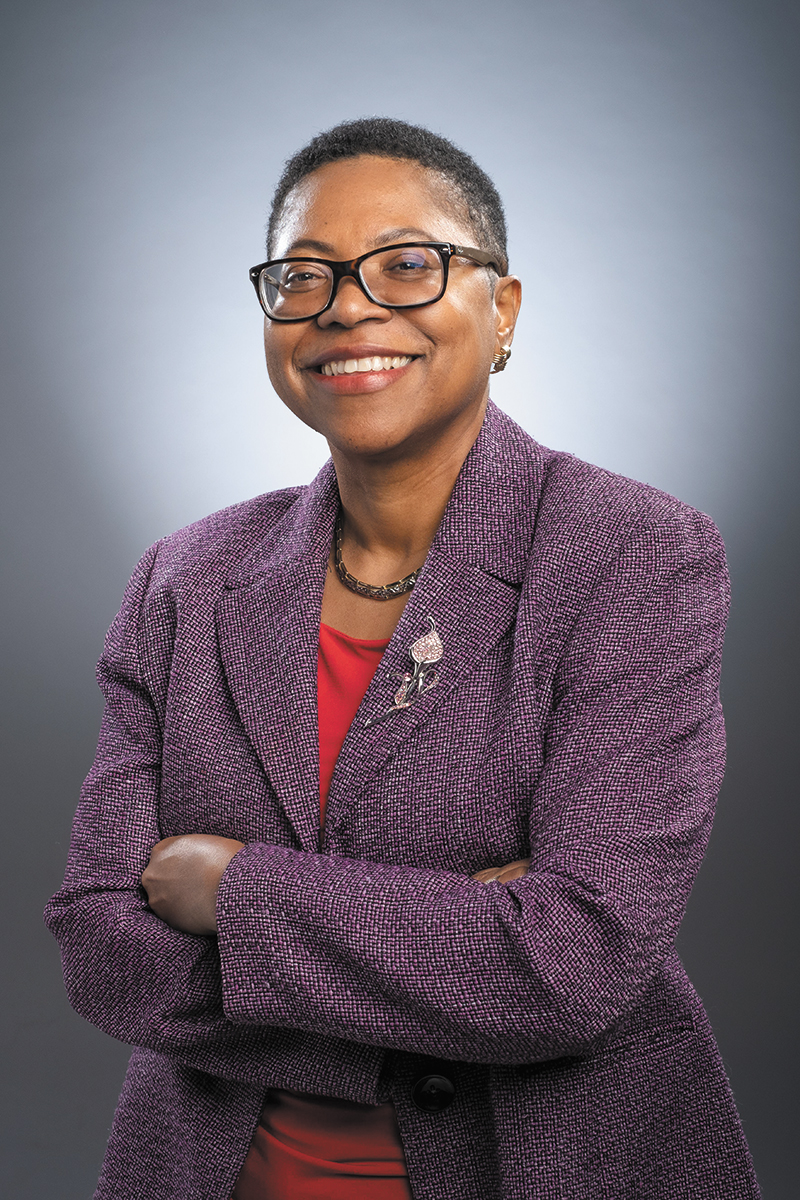 Dean and Professor of Law
Indiana University Robert H. McKinney School of Law
Achievements: Bravo joined the faculty at IU McKinney in 2004 and became dean this year. An early achievement in her new role was the successful reopening of the school this fall using a hybrid format for classes, a big adjustment caused by the pandemic.
In her previous roles at the school, she proposed and worked with others to implement a campus-wide leadership-development initiative called Next Generation 2.0 @ IUPUI. Now in its sixth year, it is aimed at attracting, developing and retaining women and other traditionally underrepresented groups on the school's faculty and staff. And as leader of the law school's international collaborations and initiatives and its non-JD degree programs, Bravo reversed enrollment and reputational declines at the school. She is also founder and leader of the Slavery Past, Present and Future project, an interdisciplinary initiative that brings together scholars of slavery from a multiplicity of disciplines for annual conferences and publications.
Career track: Bravo has an undergraduate degree from The University of the West Indies and law degrees from Columbia University and New York University. She practiced law and was a rule-of-law liaison in the Republic of Armenia for the American Bar Association's Central European and Eurasian Law Initiative immediately before returning to school to pursue a career in the legal academy. After joining IU McKinney in 2004, she served the law school as associate dean for international affairs from 2011 to 2013, associate dean for graduate studies and international affairs from 2014 to 2018, and vice dean from 2018 until her appointment as dean in 2020. She is the second woman and the first person of color to serve as dean of the law school.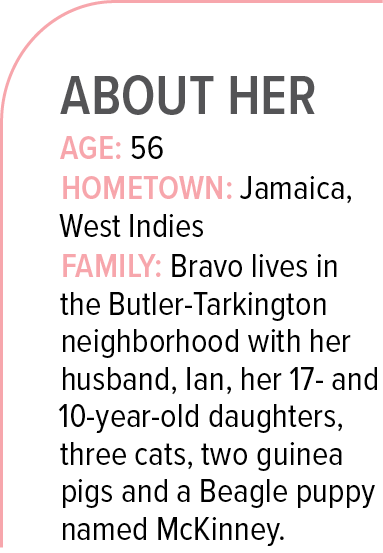 Giving back: Besides Bravo's work with the American Society of International Law, she serves as chairwoman of the Race and the Legal Process Working Group created by the Greater Indianapolis Progress Committee. Bravo is also a supporter of the Indiana Coalition Against Domestic Violence and honorary chairwoman of its 2021 Boots & Brews event.
Mentors and mentoring: Bravo has had several mentors on the law faculty and in the broader legal academy who have recommended her for opportunities and challenges. One mentor was the late Professor Hope Lewis of Northeastern University School of Law. Bravo helps IU McKinney students meet experts in the field of international law by arranging for and promoting their attendance at meetings of the American Society for International Law, of which IU McKinney became a member in 2015.
Work/life balance: Bravo admits this is an area she hasn't mastered. But she does find time for family and enjoys walking in Holcomb Gardens at Butler University, Newfields' 100 Acres, Holliday Park and along the Central Canal Towpath. In pre-pandemic times, she enjoyed traveling.•
Check out more Women of Influence honorees.
Please enable JavaScript to view this content.