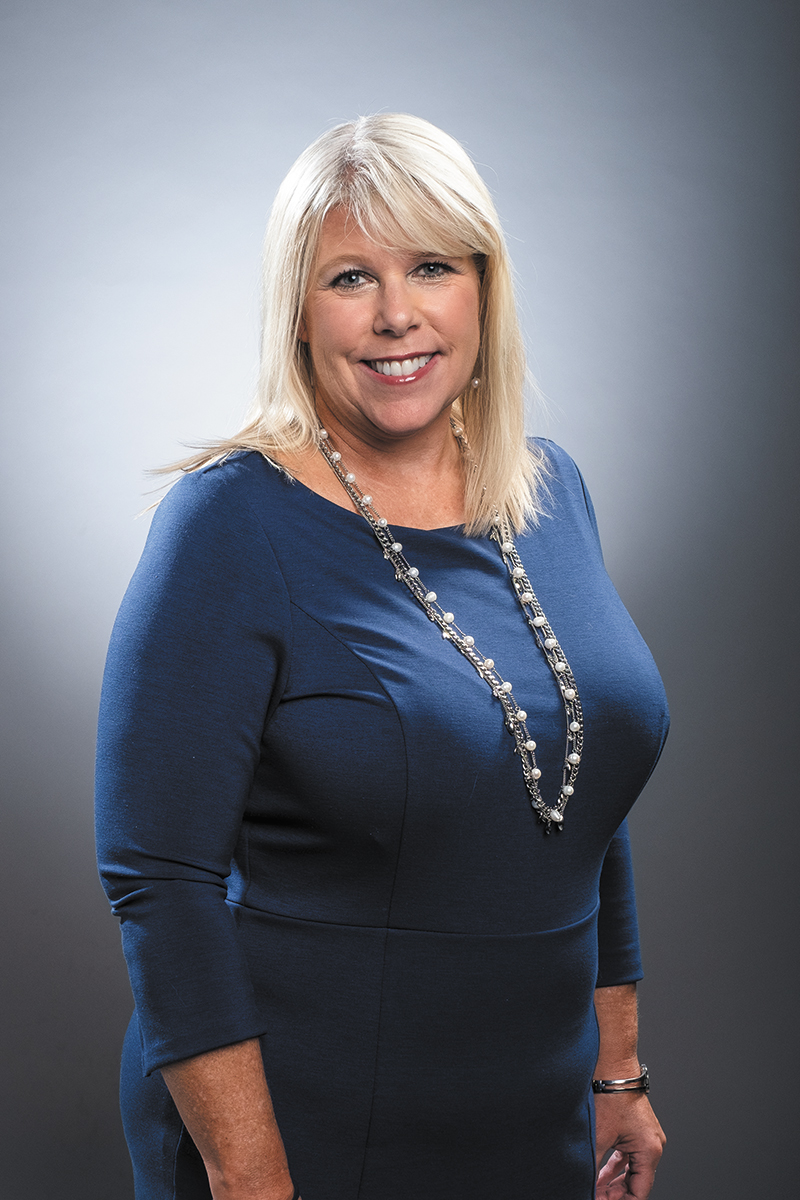 CEO
The Arc of Indiana
Achievements: Dodson has been with The Arc of Indiana 22 years and became CEO in 2015. The Arc is a public-policy advocate for people with intellectual and developmental disabilities and provides them opportunities to advance their lives and careers. As The Arc's top Indiana executive, Dodson oversees a staff of 24 and an $80 million budget. She also is executive director of Arc Innovations Inc. and The Arc Building Corp., which developed what is believed to be the country's first teaching hotel: The Courtyard Muncie at the Horizon Convention Center.
The hotel houses the Erskine-Green Training Institute, which opened in 2016 and provides postsecondary vocational training in hospitality, food service, health care and inventory distribution. The hotel was built with a commitment, since surpassed, that 20% of its employees would be people with disabilities.
Dodson has been instrumental in efforts to pass legislation and secure funding for programs that help people with disabilities. Dodson is most proud of legislation passed in the early 2000s to help people diagnosed with autism and genetic metabolic diseases and to expand home and community services for The Arc's clientele. She also has an affinity for working on insurance policy. "It is hard to go up against a very wealthy insurance company to demand that they either follow the law or put in place a law where they cover the therapies and services that someone needs to have access to critical services."
Career track: Dodson graduated from Purdue University with a bachelor's in political science and English literature. "Thank goodness, I had a professor at Purdue who recognized my love for public policy and convinced me to work in the field." Through her work with a member of the U.S. House of Representatives, the Indiana House and the Indiana Chamber of Commerce, Dodson gained perspectives on public policy and formed relationships that led her to The Arc in 1998.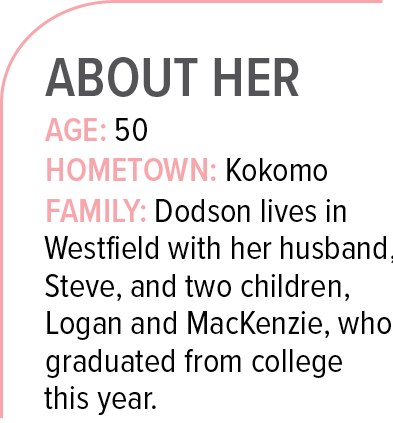 Giving back: Dodson is active in the Indiana Society of Association Executives, the Governmental Affairs Society of Indiana, the Girl Scouts of Central Indiana and Planned Parenthood and is on the steering committee of The Arc's National Council of Executives. 
Mentors and mentoring: Dodson's mentors include the late Betty Cockrum and former Lt. Gov. Kathy Davis. She enjoys mentoring people with disabilities. One example is Betty Williams, whose job was sorting nuts and bolts when she met Dodson. With Dodson as her mentor, Williams became co-founder of Self-Advocates of Indiana; served as president of Self-Advocates Becoming Empowered, a national organization for people with disabilities; and was appointed to the President's Council for People with Disabilities by President Barack Obama.
Work/life balance: "I learned a long time ago that I am not very good at it. Once I accepted that work can go into the evening and weekends and personal life can take place during the work day, things got easier. You just do what you can and make sure the important things to you and your family take priority."•
Check out more Women of Influence honorees.
Please enable JavaScript to view this content.