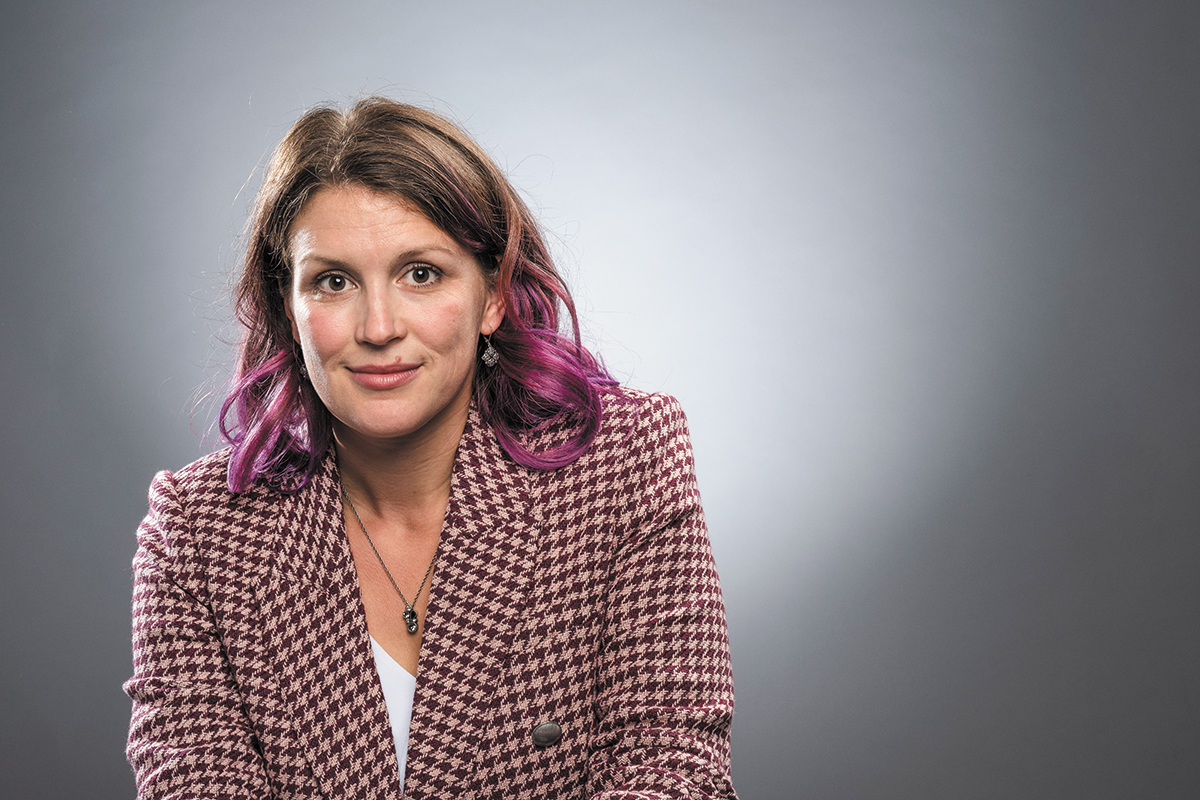 Partner
Dentons Bingham Greenebaum LLP
Achievements: Christensen, a trial attorney, tells her kids: "I help people protect their rights." Most of her practice is devoted to representing lawyers and other professionals in disciplinary and ethics issues and representing media entities in defamation and First Amendment cases. She also works on shareholder disputes and has an appellate practice before the Indiana Supreme Court and Indiana Court of Appeals. Competitive by nature, she clearly remembers winning her first jury trial, a case she argued as a nursing new mother with a head cold. "For me, it was a real milestone moment, because I proved to myself in a moment of doubt that I could 'do this.'"
Career track: Christensen is a magna cum laude graduate of DePauw University, where she earned a bachelor's in communications before attending the Indiana University Maurer School of Law. After her first year of law school, she began clerking at what was then Bingham McHale. She clerked there for two summers and joined the firm after graduation. "Thanks to good mentoring and sponsorship, I made it through associateship and learned to be a lawyer."
Giving back: Christensen chairs the board of ArtMix, which connects people with disabilities to a fuller human experience through arts programming. She's also vice chair of the Indiana State Bar Association Ethics Committee and speaks at multiple continuing legal education seminars every year.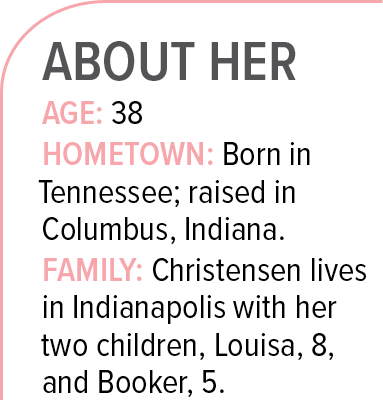 Mentors and mentoring: "I've had countless 'working mom' mentors who helped me learn to balance what feels like hundreds of spinning plates. I'm also grateful for my colleagues who've invested their time to train me on substantive legal skills. I'd be remiss if I don't mention Karl Mulvaney and Kevin McGoff by name—they've both invested countless hours to train me, introduce me to their clients, and promote me publicly." Trying to do the same for others, Christensen has been a critical player in the formation and adoption of the mentoring and sponsorship program for female attorneys at Dentons Bingham Greenebaum and was instrumental in forming the firm's Diverse Scholars Program focused on law students.
Work/life balance: Where balance is involved, Christensen's only advice is to be present and act with purpose, whatever you're doing. "Ask yourself, 'Why am I doing this?' and then try to follow through on that intention." She spends most of her free time with her kids. They're "my favorite hobby, so I spend a lot of time playing board games, doing puzzles, and working with Play-Doh." She also loves yoga, trying new recipes, dinner parties, hiking, and shopping online for home decor.•
Check out more Women of Influence honorees.
Please enable JavaScript to view this content.