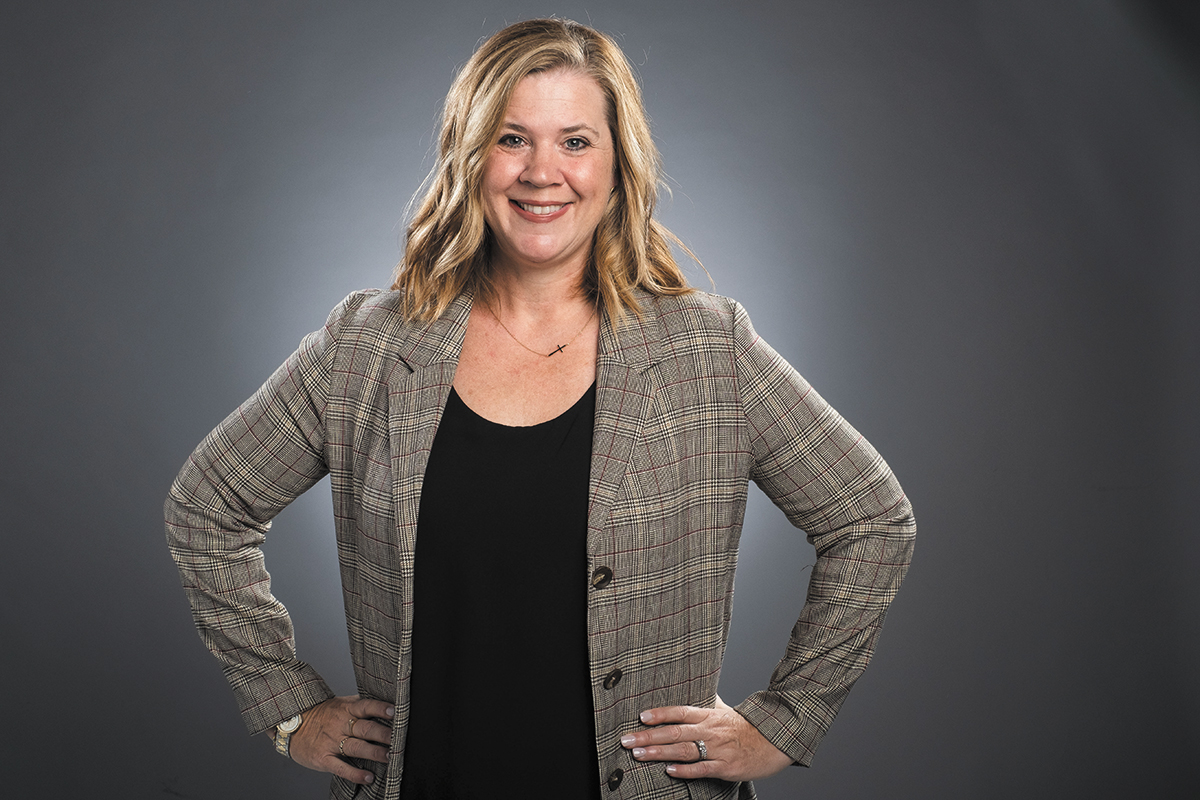 Partner
Faegre Drinker Biddle & Reath LLP
Achievements: As a partner at Faegre Drinker, Springer serves as outside general counsel to charitable entities that provide critical services to families and their local communities. "I am incredibly blessed to serve charitable organizations that are making a meaningful impact on their local communities in areas like philanthropy, health care, education, economic mobility and racial justice. If I can handle the legal and risk-management aspects of their business, then they can focus all of their efforts on delivering their essential services. So, by serving them, I feel a connection to their charitable missions."
Career track: Springer got a bachelor's in psychology and in law and society from Purdue University and her law degree from the Indiana University Robert H. McKinney School of Law. She practiced for decades at Ice Miller, whose not-for-profit practice she created in 1999. Along the way, she worked part time and spent two years as a stay-at-home mom, a period she's thankful for.
She resigned from the firm in 2012 to serve as senior policy director and deputy chief of staff for Gov. Mike Pence, a job she held for two years before returning to her legal practice. A few years ago, she was the first woman elected to chair Ice Miller's strategic planning committee, which forwarded and won approval for its plan last September. She made the jump to Faegre Drinker this March.
Giving back: Springer serves on the boards of the Richard M. Fairbanks Foundation and Catalyst Trust of Indiana, an affiliate of National Christian Foundation. She's also on the board of Atlanta-based Thrivent Trust Co.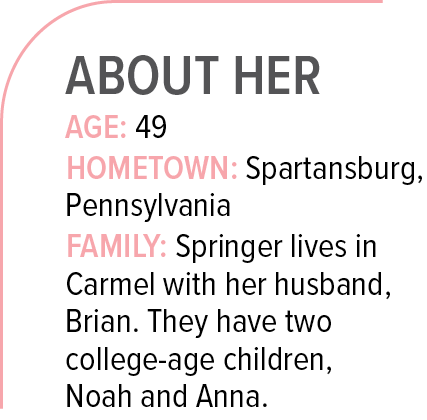 Mentors and mentoring: "I am surrounded by a group of strong, successful women that have been by my side for my entire career. We've supported each other through every season of our professional and personal lives." Her energy and enthusiasm for developing the next generation of talent was put to good use as chair of Ice Miller's attorney coaching committee, where she led the process to reimagine and redesign the firm's executive coaching and attorney feedback programs. At Faegre Drinker, she has committed to serving as an adviser for one of the firm's senior-level associates.
Work/life balance: "I put every family commitment on my calendar and give it the same respect as my professional commitments. I've read a number of articles that highlight the fact that working more than 50 hours a week does not necessarily make us more productive. So, I work hard and then relax with no regrets!"
As a new empty-nester and retired soccer mom, Springer is adjusting to weekends with personal time. She enjoys hiking, gardening and "filling my patio with friends and good wine."•
Check out more Women of Influence honorees.
Please enable JavaScript to view this content.