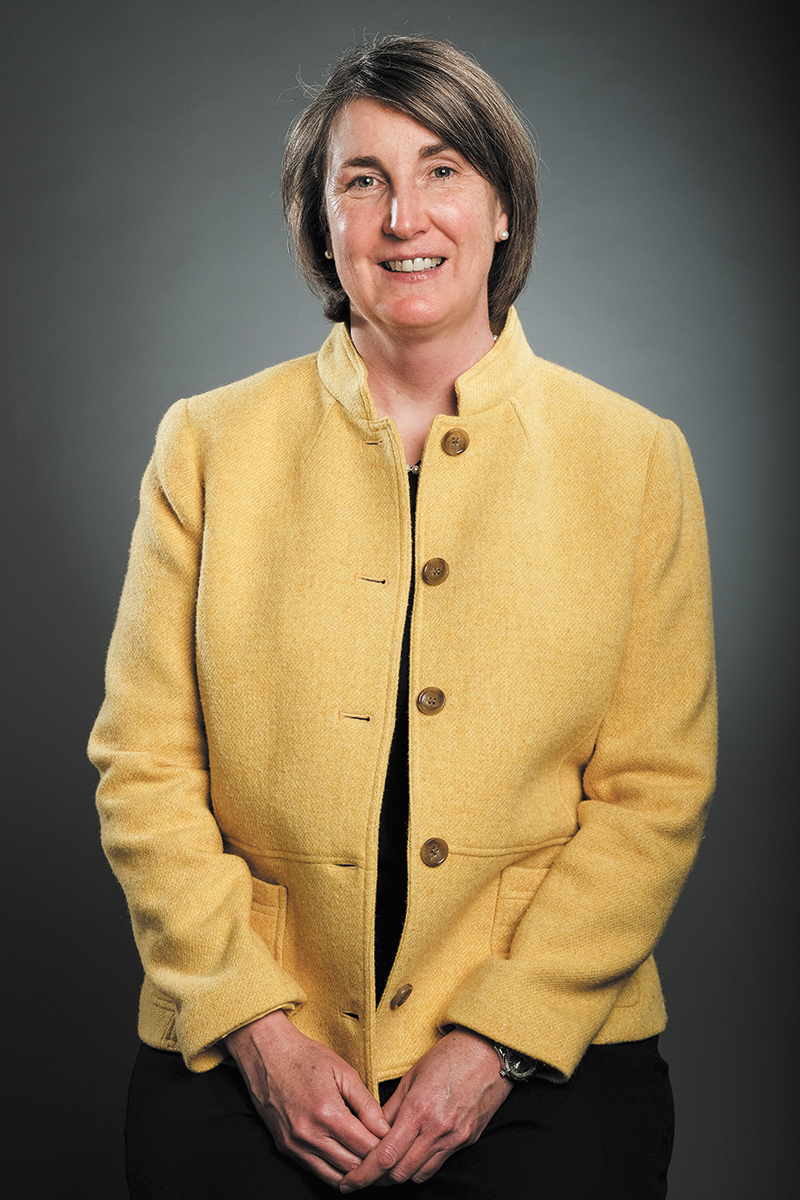 Executive Vice President, Corporate Communications, Community Engagement and Facility Operations
Pacers Sports & Entertainment
Achievements: Raines leads the team responsible for managing Bankers Life Fieldhouse and the adjacent St. Vincent Center/Indiana Pacers Training Center. She oversees the booking of shows and events, security, guest experience, food and beverage services, maintenance, construction, event production, housekeeping, the box office and team store. Her team is also responsible for corporate communications and community engagement initiatives.
In recent years, Raines has been consumed with planning for and managing the three-year, $360 million renovation of Bankers Life Fieldhouse, a project nearing the end of its first phase.
Although sports has been the focus of Raines' career for the last decade, she spent years working in political circles, eventually working in the White House as assistant for political affairs to Vice President Dick Cheney.
Career track: After graduating with a bachelor's from Indiana University, Raines moved to Washington, D.C., and got involved in Republican politics. Along the way, she served on the staff of former Indiana Sen. Dan Coats, was chief of staff for U.S. Rep. Susan Brooks, and advised Cheney.
But it was the work she did on six Republican National Conventions that caught the attention of Indianapolis 2012 Super Bowl Host Committee CEO Allison Melangton. "The only larger event than the Super Bowl to run in the U.S. is a political convention," Melangton said. "She came in and knocked [the committee's] socks off. It took two minutes and I said, 'That's the person we need to deliver a great Super Bowl.'" The connections Raines made while working for the host committee led to her job with Pacers Sports & Entertainment.
Giving back: Raines is president of the 2021 NBA All-Star Game Host Committee. She's also on Visit Indy's executive committee and is on the boards of Second Helpings, the Indy Championship Fund and the Pacers Foundation.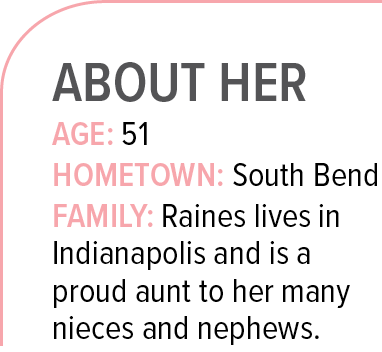 Mentors and mentoring: "I have been really lucky to have had several mentors, both male and female, including Vice President Cheney, Rick Fuson, Jim Morris, Susan Brooks and Allison Melangton. It is incredibly important to have people who champion for you when you aren't in the room." Raines pays it forward through her involvement with the Richard G. Lugar Leadership Series, which has given her an opportunity to mentor hundreds of young women.
Work/life balance: "You have to push yourself to take time off and trust your team to cover things when you unplug. I know I am much better at work when I've spent some time away from it, and it gives my team a chance to lead when I step away." For Raines, stepping away sometimes involves Pilates, Peloton bike classes, reading, spending time with family and friends, and trying new restaurants.•
Check out more Women of Influence honorees.
Please enable JavaScript to view this content.