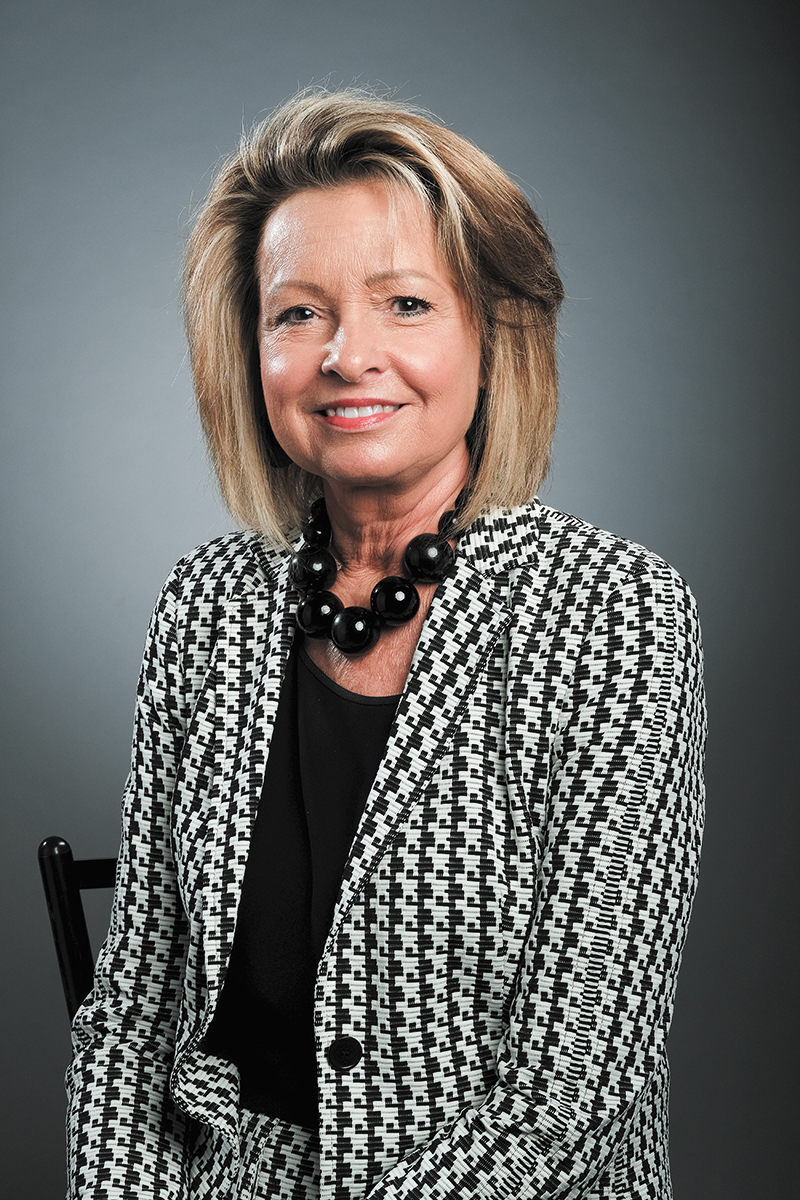 Executive Vice President and Chief Operating Officer
Indiana University Health
Achievements: Janney oversees the operations of IU Health, the state's largest health care system, with 16 hospitals, and its second-largest private employer, with more than 34,000 team members and more than 2,500 physicians. She is responsible for operations that generate $7 billion in annual revenue and is guiding more than $2.3 billion in new building projects across the state.
This year, she took on an unexpected but important role: incident commander of the COVID-19 emergency response team for IU Health. Says IU Health CEO Dennis Murphy: "Michelle's influence among patients, team members and professional colleagues begins with a simple principle: Everyone wants to be heard, understood and cared for. From bedside nurse to IU Health chief operating officer, Michelle's journey of influence and recognition among her peers began with a commitment to professionalism, purpose and compassion."
Career track: Janney, the first member of her family to go to college, has associate's, bachelor's and master's degrees in nursing. For more than 30 years, she was a nurse leader and held chief nurse roles at the Medical College of Ohio in Toledo, West Virginia University Hospitals and Northwestern Memorial Hospital in Chicago. She joined IU in 2015 and was chief nurse executive for four years before becoming interim COO in early 2019. After 10 months, she agreed to take on the role permanently.
Giving back: Janney is on the Herron School of Art & Design dean's advisory board, Regenstrief Institute board of directors and the Center for Health Innovation and Implementation Science board of advisers. She also participates in and supports several local initiatives, including IU Health's Day of Service, Indianapolis Walk to End Alzheimer's and Indy Corporate Challenge.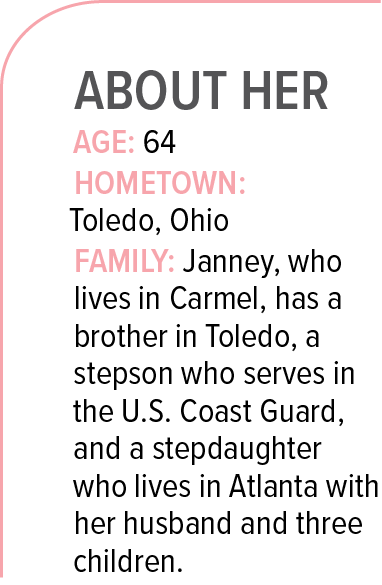 Mentors and mentoring: Janney said some of her most important mentors have been what she calls "reverse mentors—where an early careerist/young professional helps me to stay current with the latest trends and technologies as well as challenging some of my long-held beliefs." Janney has mentored numerous colleagues, including Jason Gilbert, who succeeded her in the position of executive vice president and chief nurse executive at IU Health.
Work/life balance: Janney rejects the term "balance," because it implies a 50/50 split. Her goal is personal and professional harmony, whatever the split might be. She gets joy outside of work from following her favorite sports teams, the Colts and the Cubs, and focusing on fitness. "Running gives me time to clear my head, provide a mental break and also space for reflection each day about what I did well and where I might have fallen short."
Traveling with friends is another passion. A favorite memory is a trip to the tulip fields of Netherlands that she took with her friend Andrea ("she's like a sister to me"). Up next is a trip to Iceland, hopefully in 2021.•
Check out more Women of Influence honorees.
Please enable JavaScript to view this content.