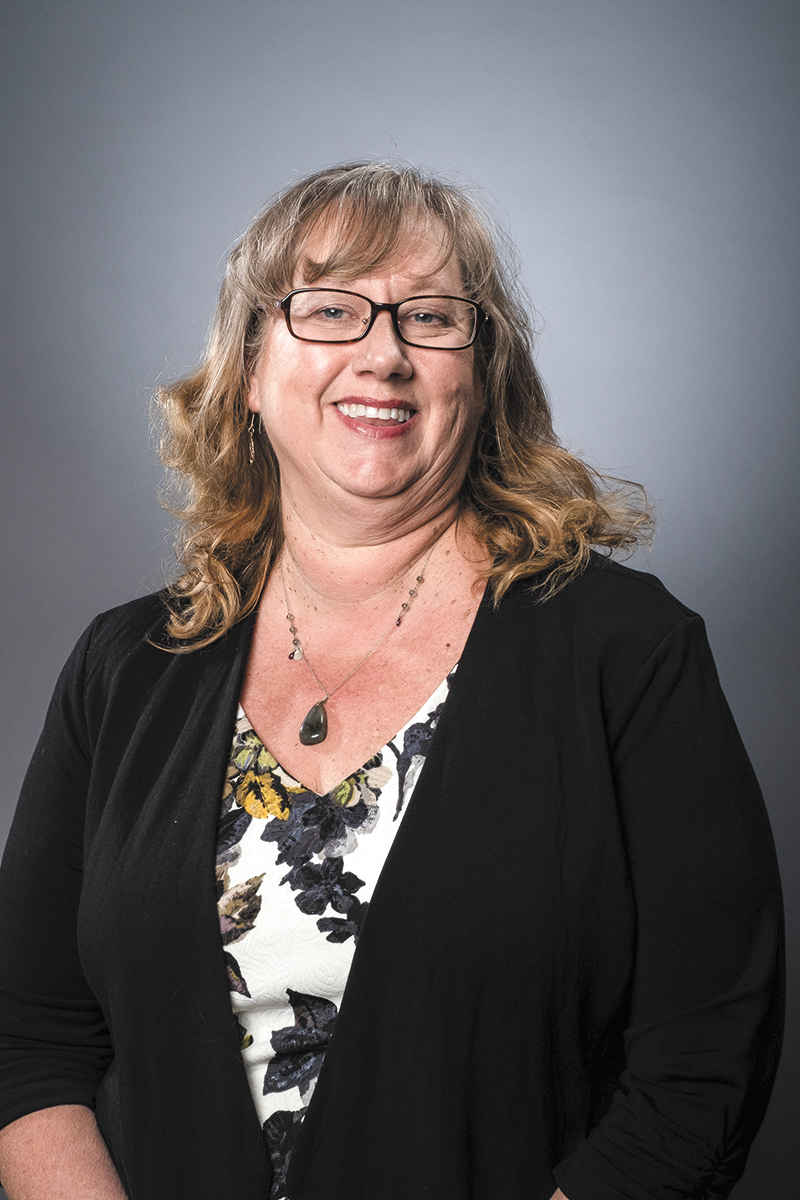 Chief Operating Officer
Sharpen Technologies Inc.
Achievements: Hynes is responsible for daily operations at Sharpen, which operates a cloud-based, customer service platform and made the 2020 Inc. 5000 list of fastest-growing private companies in America. As the face of the company to employees and customers, she is responsible for crafting plans to rapidly scale the company without sacrificing quality standards.
Career track: Hynes married her high school sweetheart almost 40 years ago. He was in the Navy, which required several moves during their first six years of marriage and made her post-secondary education a challenge. She persevered, graduating from New Hampshire College with a bachelor's in management information systems and landing a job as a technical support engineer with American Financial Resources.
Her connections there quickly led to an opportunity with an Indianapolis-based startup, Software Artistry. As one of only four staff members, Hynes did a little bit of everything but ultimately focused on building and delivering the company's customer training program and led technical support. Shortly before Software Artistry was sold to IBM, Hynes left to join another startup, Interactive Intelligence, which hadn't yet launched its first product. At Interactive Intelligence, she built the services team that supported the company's reseller partners. In 2006, her work for the company required a move to the United Kingdom.
She joined Sharpen shortly after Interactive Intelligence was acquired by Genesys for $1.4 billion in 2016.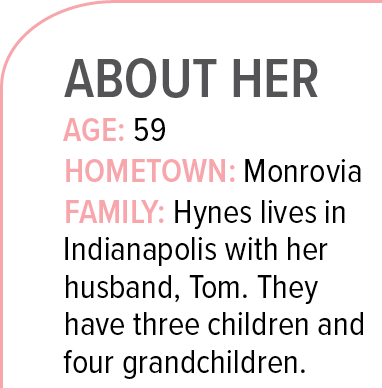 Giving back: Hynes is involved in the Wayne Township Needy Family program and the township's Christmas Drive. She is also active in Sharpen's community outreach, including its partnership with Elevate Indy. Recently, she was involved in raising more than $5,000 for supplies for 50 students and teachers at Arsenal Tech High School to make virtual learning a better experience.
Mentors and mentoring: Hynes regrets not having done more networking to develop mentors outside of her own organization. "I think part of the reason I have [been a part of three startups] is, I want to make improvements and be better than the previous time, as I know I made mistakes that a mentor could have helped me with." Nevertheless, Hynes is dedicated to mentoring others. "Virtually the entire staff views Pam as a mentor and a coach," notes Mike Simmons, who chairs Sharpen's board.
Work/life balance: Hynes enjoys swimming, tennis, reading, working in the yard and almost anything that involves her children and grandchildren.•
Check out more Women of Influence honorees.
Please enable JavaScript to view this content.