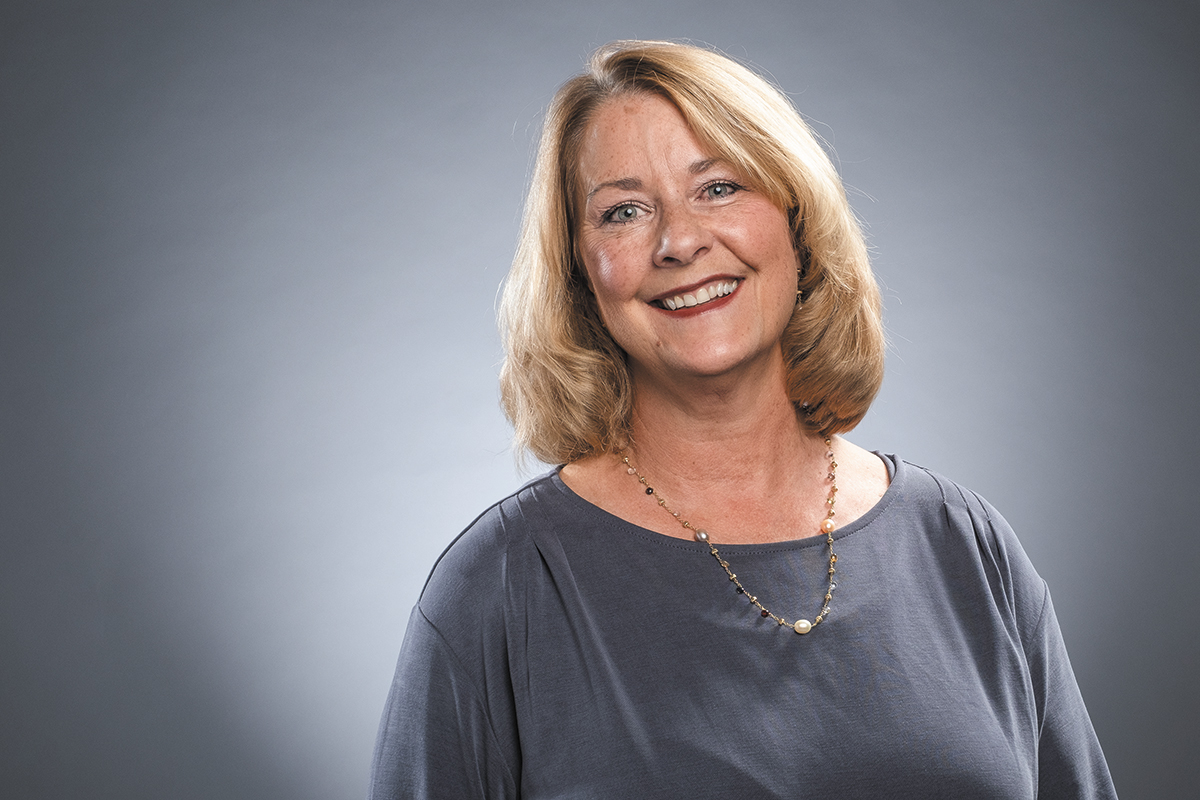 President and CEO
BioCrossroads
Achievements: Martin took over leadership of BioCrossroads, an initiative of Central Indiana Corporate Partnership, just over a year ago. As head of the group that promotes Indiana's life sciences industry, a pillar of the state's economy, Martin is in a not-for-profit role that is a big departure from her private-sector career at Eli Lilly and Co. "The adjustment has been a bigger transition than I expected," she says, but she draws inspiration from former colleague and mentor Dr. Gus Watanabe, who was founding chair of BioCrossroads. "I channel him every day to drive our mission of advancing Indiana's life sciences sector."
Since the pandemic struck, Martin and her team have been working closely with key partners to assist in Indiana's response to COVID-19. Under Martin's leadership, BioCrossroads also published a report—"Artificial Intelligence and Advanced Analytics in Indiana: An Initial Discussion of Industry Needs and University Capabilities"—to assess Indiana's opportunities and capabilities in advanced analytics and artificial intelligence in both life sciences and other advanced industries.
New to BioCrossroads and under Martin's leadership is a formal partnership with the Indiana Economic Development Corp.
Career track: Martin has a bachelor's in accounting from Indiana University and then, in mid-career, earned an MBA from Harvard. But, like most people, the real learning has taken place on the job. Martin spent 26 years at Lilly, excelling at a number of roles, including chief operating officer, chief diversity officer and executive director of global product development for osteoporosis, in which she led Lilly's first foray into gender-based medicine and marketing to women.
"Every role at Lilly taught me something new. The two roles that had the most impact on me personally and professionally were investor relations—telling the Lilly story to Wall Street and our investors—and chief diversity officer—working to bring inclusion to all aspects of Lilly's business, both workforce and marketplace."
Giving back: Besides her involvement in industry groups, she is on the board of trustees for Christian Theological Seminary and the Indiana University Women's Philanthropy Leadership Council. She was co-chairwoman of the 500 Festival for the 100th running of the Indianapolis 500 in 2016.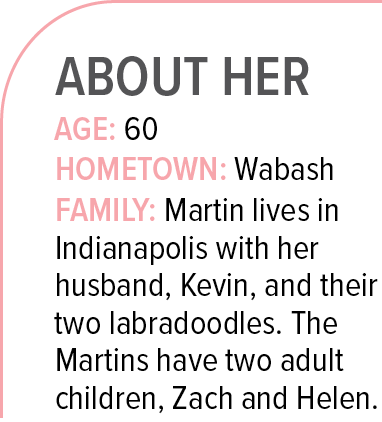 Mentors and mentoring: Among the many mentors who helped her along the way, two stand out: former Eli Lilly and Co. colleague Mike Hunt, who "helped get me started," and a work peer, Liz Klimes, who helped Martin personally and professionally when she became a working mom. Martin has done her share of mentoring and is known to have turned her living room into a venue for coaching sessions with co-workers.
Work/life balance: "Hah! It's difficult in this COVID time to differentiate, but ultimately—just need to draw the boundaries, communicate the boundaries and stick with them."
Martin and her husband just built a house, "so that took up my 'fun time,'" she says. When things aren't so hectic, Martin enjoys cooking, golf, cocktails with friends and hanging out with the Martin dogs, McLovin and Dragon.•
Check out more Women of Influence honorees.
Please enable JavaScript to view this content.