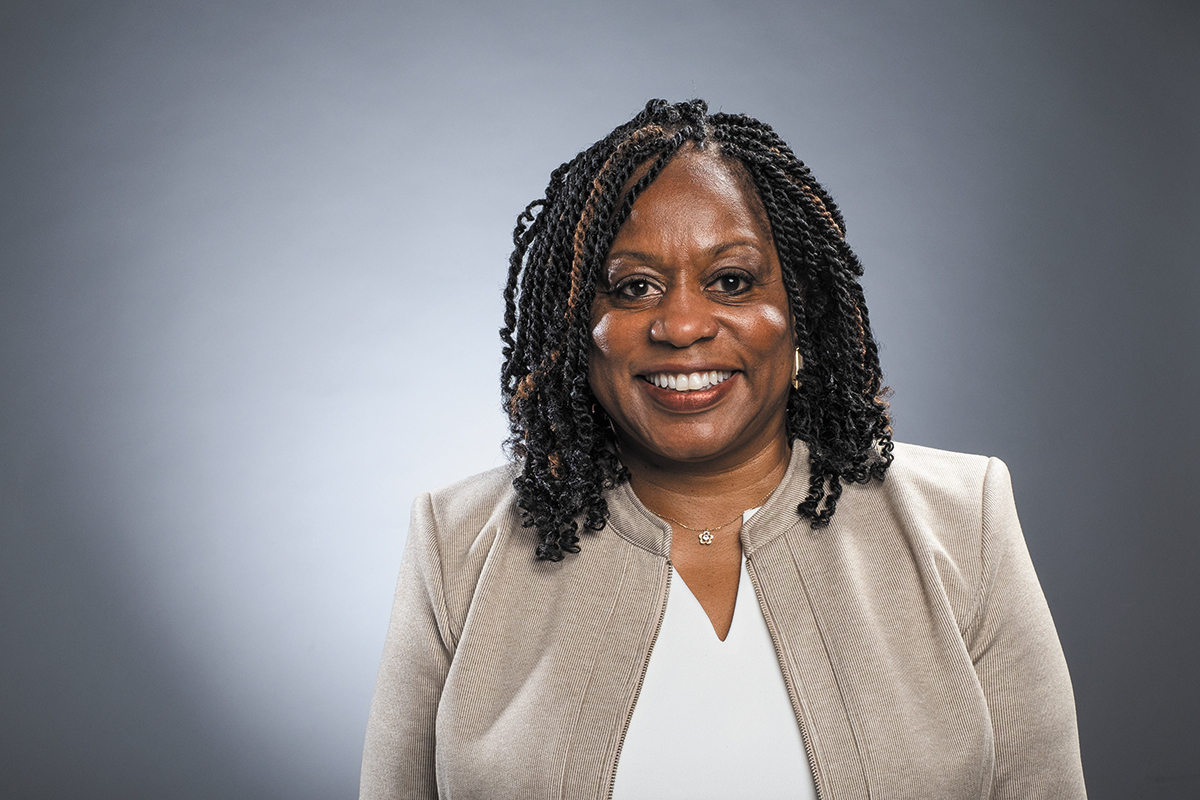 Senior Vice President, Market Manager, Community-Development Banking
PNC
Achievements: As market manager for community-development banking, Gamble-Moore leads PNC's lending and investing in local underserved markets, helping to improve quality of life in low- and moderate-income neighborhoods. Recently, she was instrumental in facilitating a $5 million loan that helped minority businesses and female entrepreneurs secure PPP loans in more than 23 Indiana counties.
She is proud to have played a role in the recent expansion/relocation of Dove Recovery House, a substance-abuse facility for women. Over a couple of years, Gamble-Moore connected the not-for-profit with the financing and other resources needed to make the project happen. "This typifies community-development work. It is often long before you see change. It's risky—takes patience, tenacity, vision and grit."
Career track: After graduating with a bachelor's in management from Ball State University, Gamble-Moore began a career in financial services, an industry dominated by white men. She persevered, forging a career that helped her learn sales, management, and consumer and commercial lending. She worked at the Federal Home Loan Bank of Indianapolis before pivoting to community development work and joining the Indianapolis Neighborhood Housing Partnership. Before joining PNC, she owned a consulting business specializing in organizational development and capacity building for not-for-profits.
Giving back: Gamble-Moore chairs the boards of Renew Indianapolis and Housing and Economic Concepts and is vice chairwoman for Second Helpings and New Hope of Indiana. She's also on the boards of 16 Tech Community Investment Advisory Fund, Volunteers of America Ohio-Indiana and Hamilton County Leadership Academy. She's on two United Way committees and the Great Places 2020 Steering Committee and is active in the Alpha Mu Omega chapter of Alpha Kappa Alpha sorority.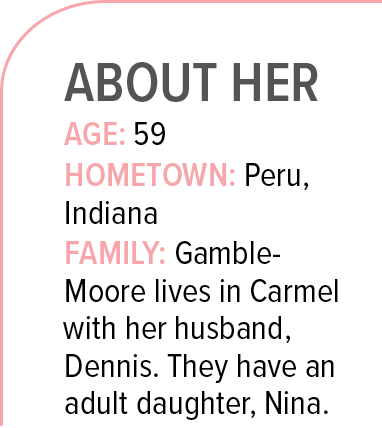 Mentors and mentoring: Gamble-Moore got her work ethic from her parents, who supported five children and a developmentally disabled man they essentially adopted. Her dad worked for the railroad as a camp-car cook, while her mom ran the household and a boarding house she set up for railroaders and others. She also gives a shout-out to her sister, who "has always been my biggest cheerleader," and to her boss, Michael Taylor, who sought out Gamble-Moore for the job and serves as a sounding board and mentor.
To pay it forward, Gamble-Moore is part of PNC's mentorship program, and is often a go-to resource for anyone interested in working in community development. She helped revitalize PNC's Indianapolis African American Employee Resource Group, for which she serves as executive sponsor.
Work/life balance: Gamble-Moore enjoys all things food. "I am a total foodie. I love talking about food, thinking about food … and cooking." She and her husband recently took up pickleball. "It's great exercise and you don't need to be particularly athletic—perfect for me."•
Check out more Women of Influence honorees.
Please enable JavaScript to view this content.