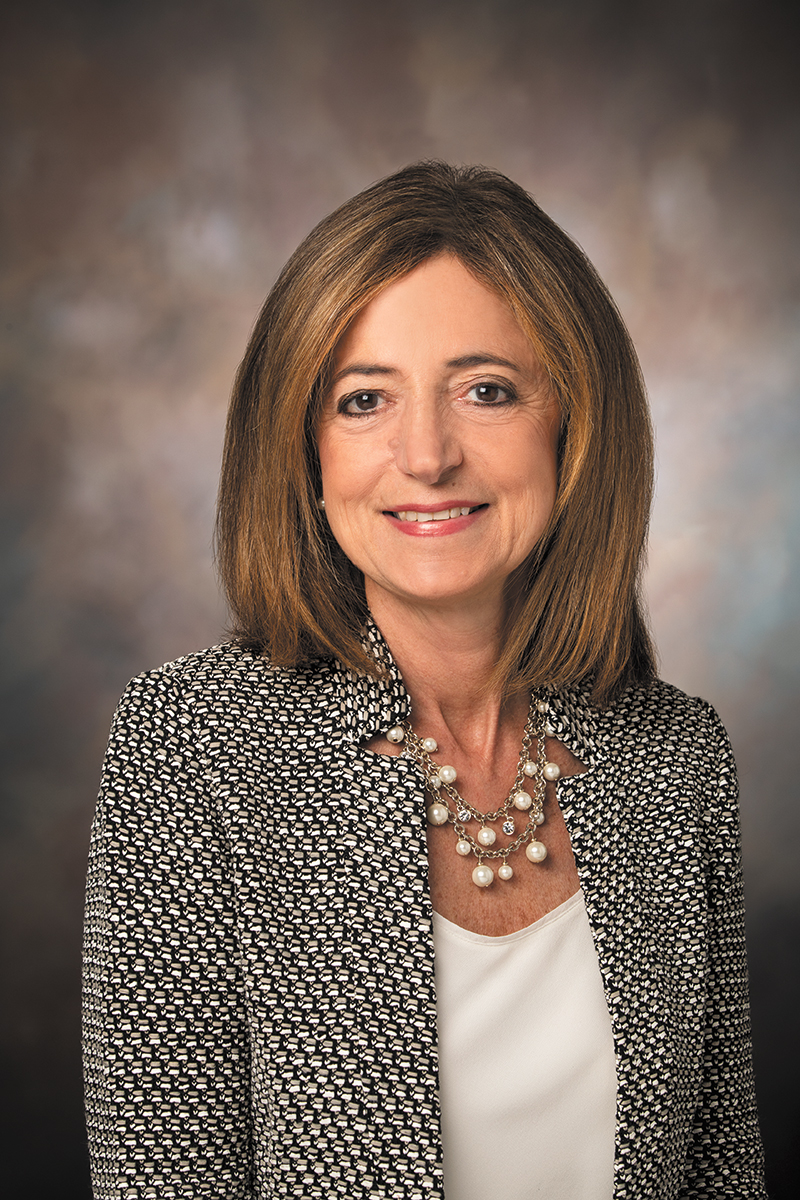 President, Retirement Services
OneAmerica
Achievements: McCarthy runs OneAmerica's retirement services business, which serves more than 1 million people saving for retirement and is responsible for just more than $60 billion in assets. One of only a few female executives in the retirement services industry, she has quickly made a mark at OneAmerica, where sales, customer retention rates and employee engagement have all improved significantly since her arrival. Her team of almost 600 received national recognition this year from J.D. Power for its lofty nationwide customer satisfaction rankings.
Career track: McCarthy got her bachelor's in sociology and education from Tufts University and then went on to get a master's in education. After starting out as a teacher, she got an MBA at Duke University and pursued a career in financial services. Over the years, she worked for industry giants like Bank of America, Fidelity, the Citi companies and Mercer, which gave her the opportunity to move to Australia and run its Asia-Pacific region. Immediately before coming to OneAmerica, she had a thriving consulting business in North Carolina.
Giving back: "Community and giving back have always been extremely important to me." Before moving to Indianapolis in 2018, she was on the boards of the Boys and Girls Club and a school for the deaf in Massachusetts. Now she serves on the boards of the American Red Cross and Junior Achievement in Indianapolis.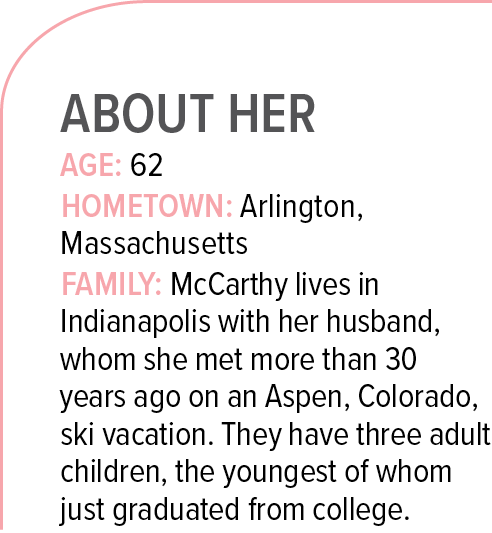 Mentors and mentoring: She chose her first job in the retirement industry, at Bank of America, based on its learning opportunities. "We had access to executives all the way up to the CEO, and I chose their offer specifically for that program. I'm fortunate that I've always had supportive managers where I've felt comfortable in asking questions or seeking advice." She's been involved with mentorship programs industrywide throughout her career and is in the process of launching an effort to be supportive of female financial professionals and advisers who work at OneAmerica.
Work/life balance: "Work can get to you—so can life. You have to have a passion for whatever you do. Make your time special, whatever it is."
McCarthy loves skiing in the winter, cooking for her family, and decorating. She's also big on walking, and recently discovered the VIZER app, which automatically donates a meal to the hungry with every 10,000 steps. She has taken two of her three kids on special trips based on their interests and is planning for the third. "Enjoy that time in creating those special memories and experiences."•
Check out more Women of Influence honorees.
Please enable JavaScript to view this content.