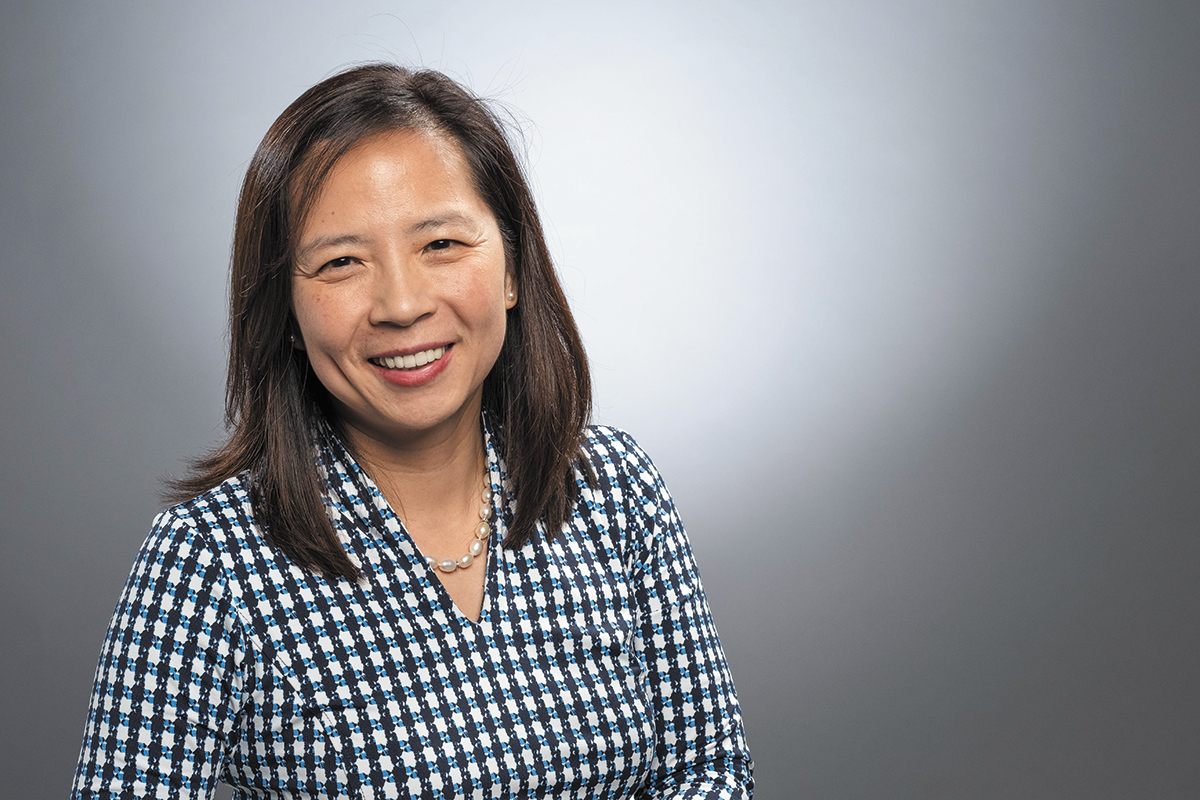 Executive Vice President, Transformation & Technology
Elanco Animal Health
Achievements: Lin, who joined Elanco Animal Health three years ago, leads the company's ongoing separation from former parent Eli Lilly and Co. and is simultaneously leading the integration into the company of Bayer Animal Health, which Elanco acquired this year for $7.6 billion. "We welcomed over 4,000 new colleagues to Elanco in the midst of a pandemic," Lin said.
Before joining Elanco, Lin was president of Cargill Feed & Nutrition, a $6 billion animal nutrition business that she led to 40% earnings growth in three years. Lin is a champion of diversity and inclusion programs and is executive sponsor of the Elanco Women's Network and Elanco Chinese Network. She created a network of about 100 Asian CEOs in the United States by establishing Asia CEO roundtables at financial services, technology and industrial companies.
Career track: Lin is a 1993 cum laude graduate of Harvard University, where she earned a bachelor's in computer science. She went on to earn an MBA and a master's in international relations from Yale University.
After completing her studies, she became a strategy consultant for McKinsey & Co. She spent 13 years there and was named managing partner of the firm's Taipei office just a month after being elected partner. She was co-founder of the McKinsey Sourcing Center in China and deployed sourcing, lean manufacturing and supply chain expertise to technology and industrial-based manufacturing clients. She then joined Cargill as head of strategy and business development, providing support across Cargill's 63 business units.
Giving back: Lin is on the boards of Riley Children's Foundation, the Animal Health Institute and the Indiana Chamber of Commerce.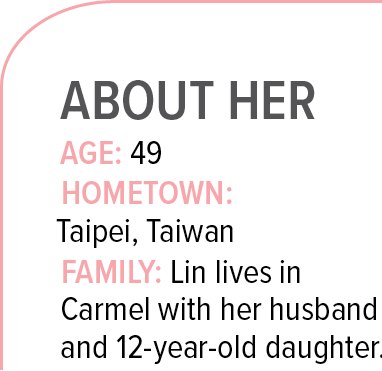 Mentors and mentoring: Lin was voted "Best Mentor of the Year" in both 2001 and 2002 while working for McKinsey & Co. "Being able to develop talented colleagues is one of my proudest achievements." She said she's had many mentors over the years "who hold up a mirror in front of me and give me feedback on how I show up, challenged my assumptions and picked me up when I failed."
Work/life balance: "You have only one life, and work is an important, integrated part of that life. I calendar in important family and personal activities as part of my work day, as well as blocking off lunch time and workout time on a regular basis. I make sure dinner time is always family time."
Lin enjoys hiking and skiing with her family. She also plays the piano and is an avid reader. Of her iPad, she said, it is "my newspaper, my Kindle, my workout coach and my cooking companion."•
Check out more Women of Influence honorees.
Please enable JavaScript to view this content.