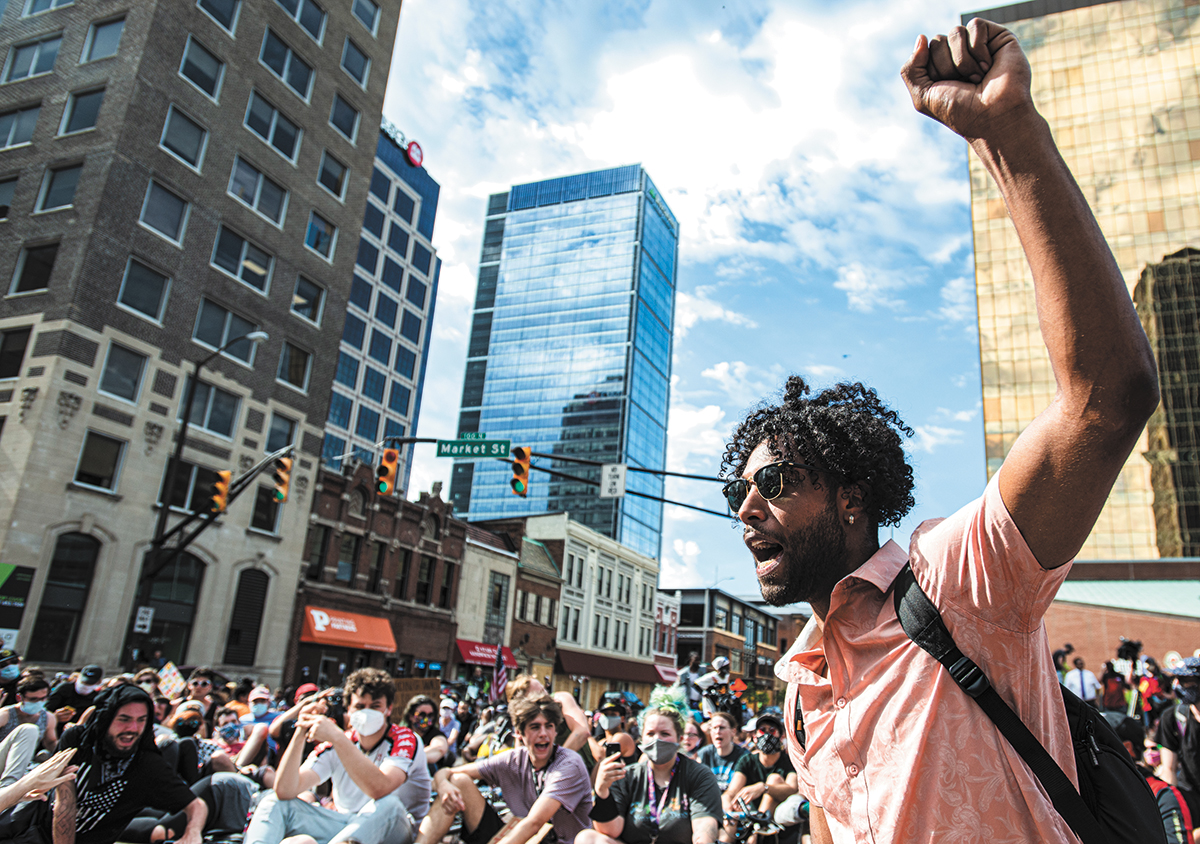 Outrage over the death of George Floyd of Minneapolis and broader issues of inequality for Blacks spurred protests downtown in late May that turned violent, with rioters smashing windows and causing widespread damage to buildings.
The violence, which many Hoosiers watched live on TV news, served as another body blow to downtown, which already was reeling from the loss of conventions and the shutdown of many offices during the pandemic.
The jarring turn of events helped spawn a rare public discussion of the ways discrimination has held back Blacks in central Indiana and what steps are needed to address obstacles to economic opportunity.
In an effort to ensure those discussions result in lasting change, some of central Indiana's most important employers in October rolled out the Indy Racial Equity Pledge.
The employers—Anthem Inc., Citizens Energy Group, Cummins Inc., Eli Lilly and Co., Indiana University Health, Indianapolis Colts, Pacers Sports & Entertainment, Roche Diagnostics USA and Salesforce—are publicizing their plans to take concrete steps to improve racial equity within their organizations, the Indianapolis area and beyond.
Please enable JavaScript to view this content.