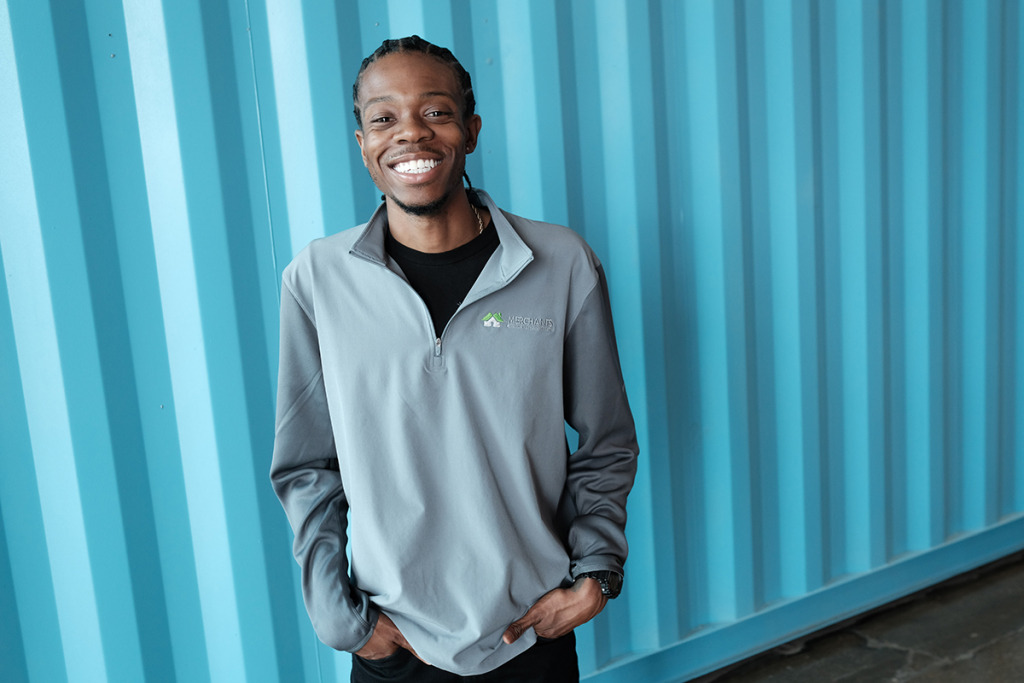 RL Holdings LLC founder and managing partner
Merchants Affordable Housing Corp. development fellow
As a freshman in college, Aaron Laster wanted to be an architect, but Indiana University didn't have an architecture program. So, he instead chose a major that would allow him to still use his analytical skills (natural and mathematical sciences). And he started investing in single-family and small multifamily properties in Indianapolis by buying properties via seller financing from tired landlords and at city auctions. By the time he graduated and moved home, he already owned several properties throughout the city under his firm RL Holdings LLC. Now, he's a development fellow at Merchants Affordable Housing and believes his purpose is "to provide as much quality affordable and market-rate housing as possible, especially in urban Indy." 

Proud moment in your career? Laster partnered with his dad to purchase a commercial property for his family's barbershop (where he worked his first job filling vending machines). His father had been renting at the property for 30-plus years, "so it's a great feeling knowing that he doesn't have to pay rent for commercial space anymore." 
What have you learned about yourself since joining the workforce? Originally, he was only interested in working for himself. Now, he's learned he can work for someone else when he enjoys what he's doing. 
Where do you see yourself in 10 years? Living on a farm with a real estate portfolio of at least 1,000 rental units acquired or developed throughout the Midwest—and "a few triple net lease deals under my belt," he said, referring to arrangements in which tenants pay many of a space's expenses. "I love the idea of low-maintenance real estate." 
Favorite social media platform: Instagram and Twitter 
Favorite podcast: "The Pregame Podcast" 
Netflix recommendations: "The Blacklist," "Chappelle's Show" and "Narcos"
Morning person or night owl: morning
Go-to coffee order: "I don't drink coffee, but I'll take a cup of tea with honey."•
Check out more 20 in their Twenties honorees.
Please enable JavaScript to view this content.