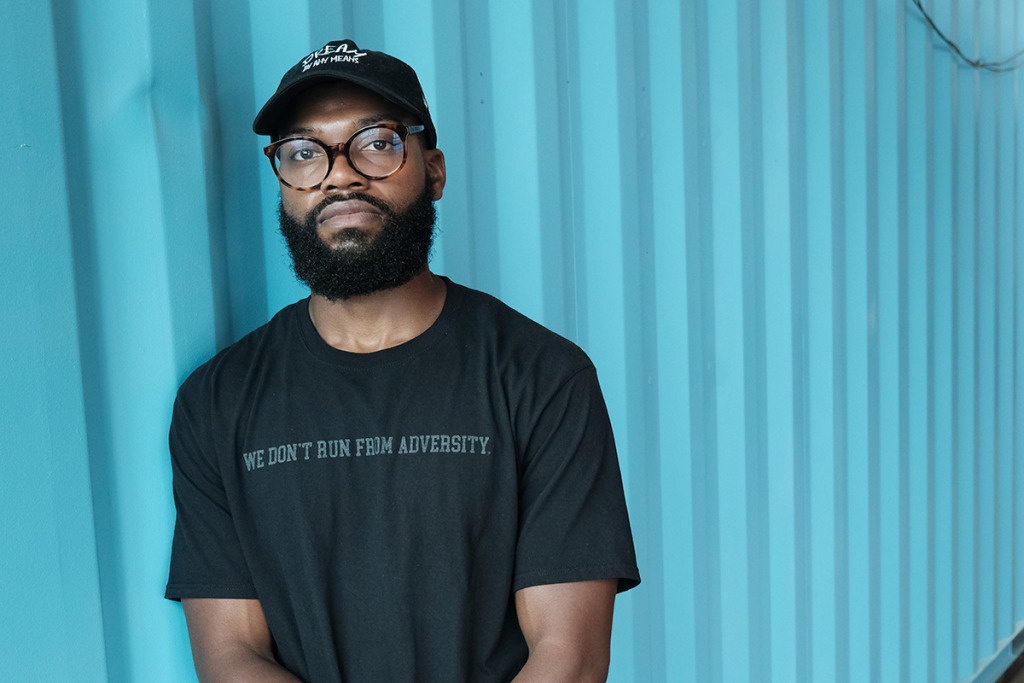 Murdock LLC founder
Anthony Murdock II is earning a degree from the IU McKinney School of Law while running Murdock LLC, a social emotional learning consulting firm that uses storytelling to strengthen a sense of belonging for an institution's most marginalized members." He typically works with academic institutions, but sometimes community organizations, businesses and individuals. "Black stories have been capitalized, commercialized, commoditized and criminalized for six centuries. I consider it my duty to do all that I can in response to those six centuries of suppression, oppression and depression of beautiful, bold and Black stories."

Proud moment in your career? Over the last year, the company has donated thousands of dollars to local, Black-owned businesses to support them through the pandemic. It also just opened a coworking space for Black side hustlers, "providing much-needed services and programming and support to an overlooked sector of the entrepreneurial ecosystem." 
What have you learned about yourself since joining the workforce? He's learned that his greatest asset is his story, and his greatest skill is his ability to tell stories with confidence and conviction. "It's not about degrees or certifications," he said. 
Where do you see yourself in 10 years? Doing the same work he's doing now but on a larger scale. "Investing in the community that invested in me," he said. 
Favorite social media platform: Instagram
Favorite podcast: "The Pregame Podcast" 
Netflix recommendations: "Lupin"
Morning person or night owl: "I just love living life, because every day above ground is a blessing." 
Go-to coffee order: He doesn't drink coffee but loves a mango oolong iced tea from Tea's Me Café.• 
Check out more 20 in their Twenties honorees.
Please enable JavaScript to view this content.