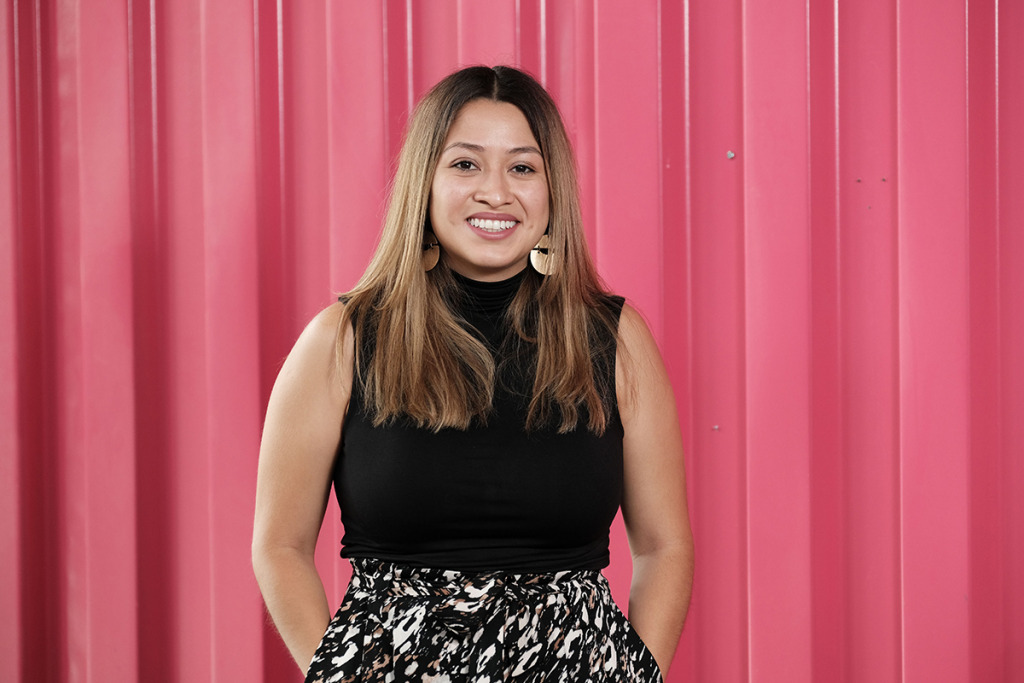 Central Indiana Community Foundation
senior opportunity, equity and inclusion officer
Guadalupe Pimentel Solano's parents moved her and her brother to the United States from Mexico as children to provide them access to different opportunities for their lives. She grew up in the U.S. without legal documentation, and it became a passion of hers to fight so communities like hers are treated with "the dignity and respect that we deserve." While in college, she co-founded the Indiana Undocumented Youth Alliance. Now, as the CICF's senior opportunity, equity and inclusion officer, she's helping CICF mobilize to make Indianapolis equitable for all. She still supports the Indiana Undocumented Youth Alliance and Indy10 Black Lives Matter. 

Proud moment in your career? She enjoys advocating for small, grassroots organizations that normally would not have received funding due to a lack of relationship or trust. 
What have you learned about yourself since joining the workforce? "That it is extremely important to never compromise your values and remain true to who you are and to continue to remain accountable to your community."
Where do you see yourself in 10 years? "This is a hard one to answer." 
Favorite social media platform: She doesn't spend a lot of time on social media, but she does use Instagram.
Favorite podcast: "Caña Negra"
Morning person or night owl: She can be either. 
Go-to coffee order: black coffee•
Check out more 20 in their Twenties honorees.
—
Correction: This profile has been corrected to better reflect why Solano's parents came to the United States and her involvement in Indy10 Black Lives Matter. IBJ removed a sentence that said she worked to pay her tuition in college, which had been part of her nomination. Solano said she received a full scholarship. You can see all of our corrections at IBJ.com/corrections.
Please enable JavaScript to view this content.