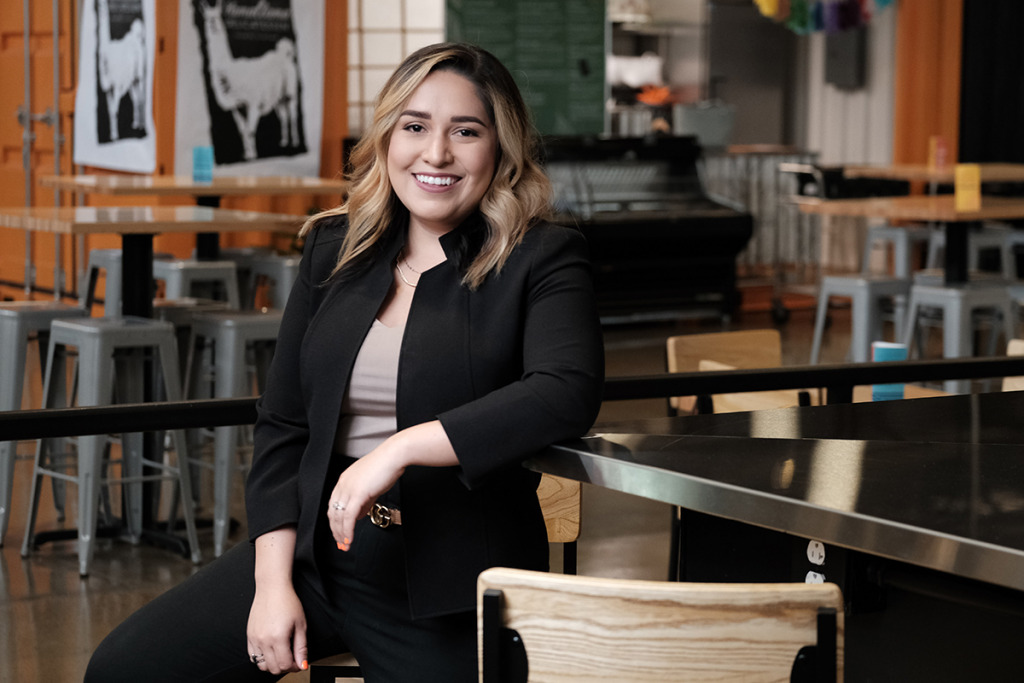 Indianapolis Motor Speedway community outreach and fan engagement manager
Luisa Macer moved from Mexico City to the United States when she was 5 years old and has called Indianapolis home since. Before joining the workforce, she interned for Indy Eleven and was the lead Latino affairs intern for Mayor Greg Ballard. She worked for Morales Group and Indy Chamber before landing a job with the Indianapolis Motor Speedway earlier this year. Serving as the community outreach and fan engagement manager, she's responsible for developing and executing experiential marketing and building diverse audiences. She also oversees all charitable contributions IMS makes and manages relationships with community partners. It's the first time she's worked in motorsports, but she enjoys the "thrill of making every day a learning opportunity."  

Proud moment in your career? The Spectacle of Homes program during the month of May, which she hopes to build on next May. "It was not an easy task having to find an alternative to the renowned 500 Festival Parade," she said. "We made it happen, and the outpouring [of] support received from the community is one that is forever engraved in my heart."
What have you learned about yourself since joining the workforce? "You never stop learning, no matter the position you are in." 
Where do you see yourself in 10 years? She hopes to continue her education by applying for law school and finding ways to further support immigrant communities in Indianapolis. And she's not ruling out a run for political office. 
Favorite social media platform: Instagram. She calls herself a "fashionista" and documents outfits and adventures around the world on her account. 
Favorite podcast: "Crime Junkie"   
Netflix recommendations: "Stranger Things," "Alone," "The Crown" and "Emily in Paris"
Morning person or night owl: morning  
Go-to coffee order: mocha latte•
Check out more 20 in their Twenties honorees.
Please enable JavaScript to view this content.