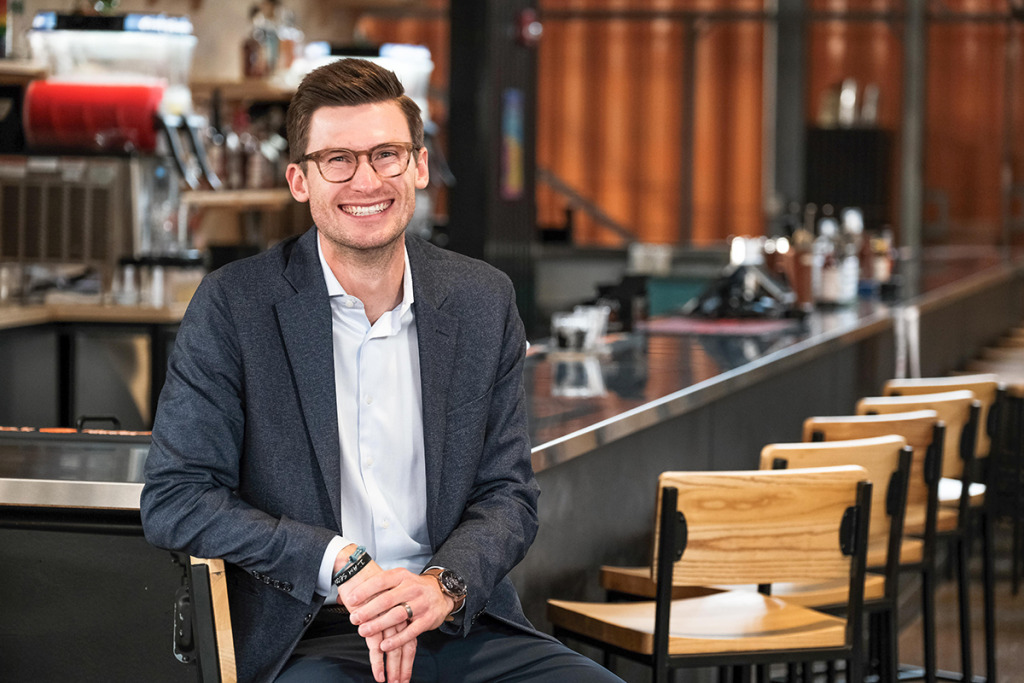 Hc1 senior manager of operations
Nichol Wuertemberger started at Hc1, which makes software that helps health care organizations personalize care and control costs, in 2016 as an Orr Fellow. He stayed on the team, now serving as senior manager of operations. He's responsible for executing strategy and financial operations, working on everything from the company's five-year vision to weekly execution. "This looks like facilitating sessions that bring the genius out of our people and creating a framework to put that genius into action," he said. During the pandemic, he was a key player in helping Hc1 release three COVID-related product solutions in six months, including real-time dashboards that displayed testing insights that supported leaders on the front lines fighting the spread of the virus.  

Proud moment in your career? People refer to him as a "Jack of all trades" or "Swiss Army knife" when it comes to his work. In reality, he said, it's like throwing spaghetti against the wall and hoping it sticks. "I'm just quick to say 'yes' and trust that we'll figure it out along the way, no matter what the project is, and it typically works out great."
What have you learned about yourself since joining the workforce? "So. Many. Things." 
Where do you see yourself in 10 years? "I barely know where I'm going to be in 10 days, let alone 10 years!" he said. "I do know this, though: Being disciplined and making the most of today will create a version of myself 10 years from now that is better than anything I can imagine today."
Favorite social media platform: Strava  
Favorite podcast: "Dream Big with Bob Goff & Friends" 
Netflix recommendations: He doesn't have a TV or Netflix at home. "But we did watch 'Mulan' on our honeymoon via a friend's Netflix account. Does that count?
Morning person or night owl: morning  
Go-to coffee order: iced coffee• 
Check out more 20 in their Twenties honorees.
Please enable JavaScript to view this content.