3Oe Scientific chief technology officer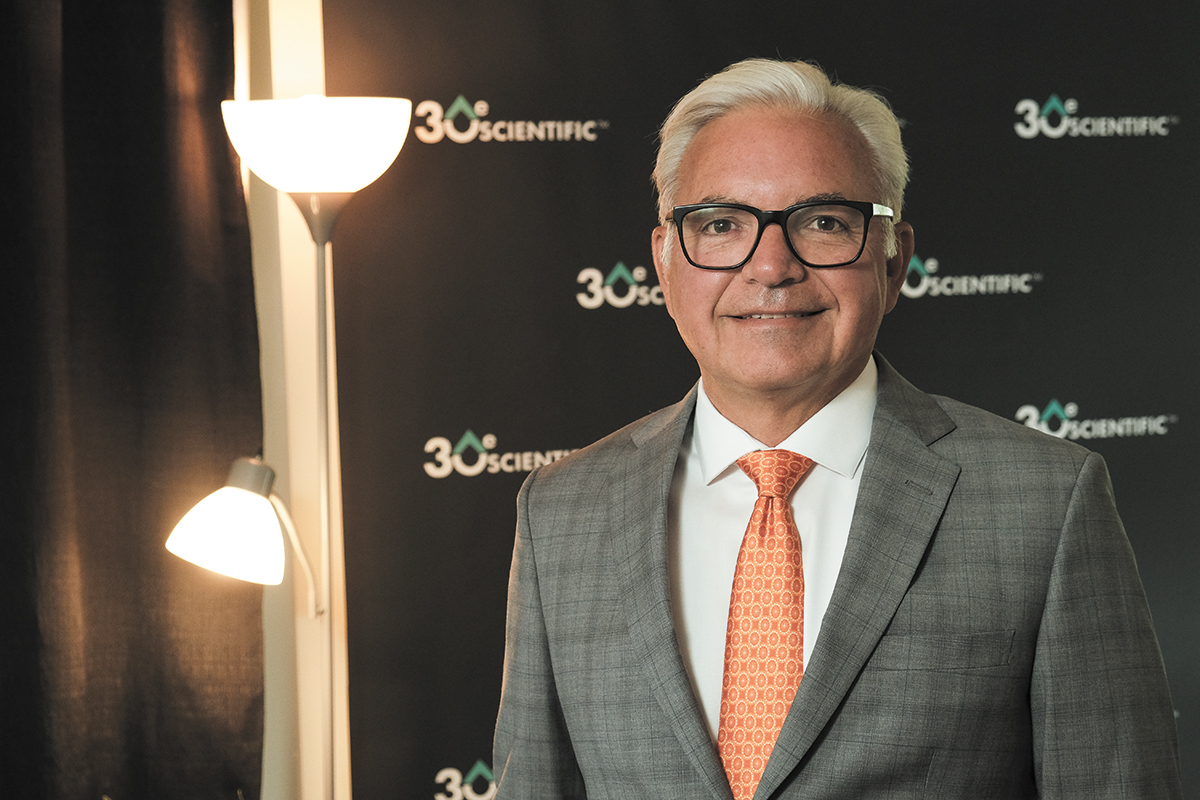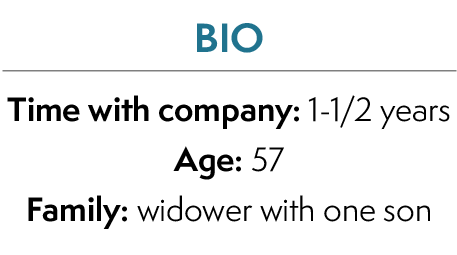 Major company achievements during tenure
Carmel-based 3Oe Scientific is a technology company that is advancing the science of aqueous ozone—a powerful disinfectant generated from plain water—for sanitation in public health and health care. As CTO of 3Oe Scientific, Chris Thompson created a novel process to produce aqueous ozone and he also developed closed-loop control systems to provide precise concentration and flow rates in a device intended for hand sanitation. "Our company goal was to produce a hand hygiene device for hospitals and health care," he said. "As the COVID-19 pandemic began … we recognized the need to pivot our technology towards a commercial market, specifically where people still had to gather despite risks of viral spread (such as schools, transportation hubs, restaurants etc.)." The company "worked tirelessly" on product development and rapid deployment of its novel device, Iggy, which combines aqueous ozone with a customized spray for disinfection. "It is the future of hand hygiene in our community," Thompson said. The device is now available for purchase by schools, sports venues, restaurants, government buildings and more. 3Oe made its first sale at the end of last year: Cobb County Schools in Georgia paid $6 million to outfit all its elementary schools with the device.
Challenge faced that only tech people would understand
"The biggest challenge I've faced is translating a design or prototype into a production process and product," he said. "It's easy just to program it. But it's not intuitive. It's a difficult evolution to transition from design to product."
First computer
His first computer was a terminal in the computer lab at college. "Remember CRTs? I used it to write programs on a CRT in Fortran language."
The road
Thompson has more than 30 years of experience in consumer products, industrial and scientific industries. His first significant leadership role was with Whirlpool. "I was fortunate enough to lead a great quality development team for platform safety, then manage activities at multiple technology centers in North America and Latin America." After that, he became manager of the global business innovation unit and new product development at Franke Americas. That's where he began working with ozonated water and led the design and operations of a state-of-the-art global R&D center for the food service industry. He also worked at Intertek in Franklin, Tennessee, and Heatcraft Worldwide Refrigeration. Before joining 3Oe Scientific, he was vice president of innovation for KPS Global.
Go-to websites
"As an avid cyclist, I scan a lot of cycling news and events. I really enjoy Flipboard for this and other news," he said.
"LinkedIn is really useful for B2B communication, news articles and personal perspectives from people I admire. I also live
on Gmail."
Favorite gadget
his smartphone and Garmin watch
Preferred work atmosphere
"Open, casual, not artificially constrained."
My job would be easier if …
"Everyone shared the same passion [for] the mission and the outcome."
Free time?
Spending time with his girlfriend, Dona. He's an avid runner and has run dozens of half marathons and a handful of marathons and triathlons.•
Check out more CTO honorees.
Please enable JavaScript to view this content.