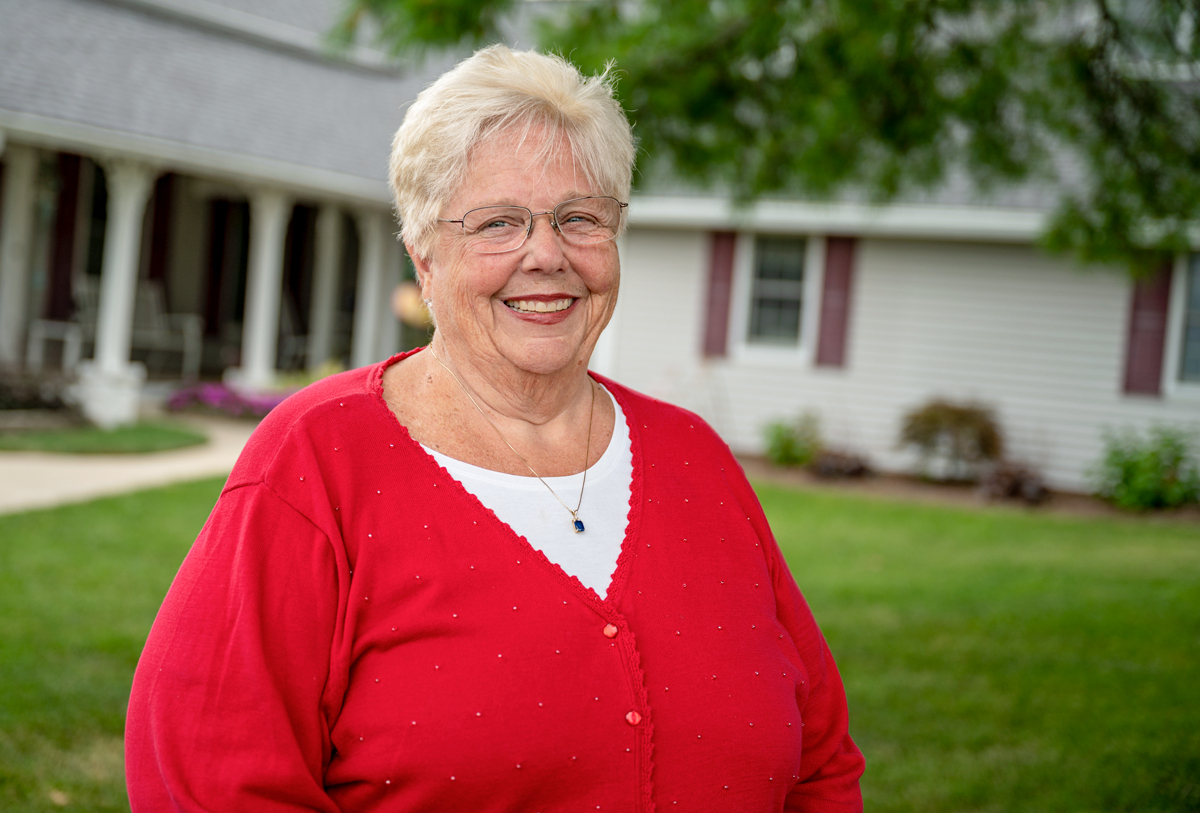 Top honoree, Non-physician
Anita Roesener
Ascension St. Vincent
Perinatal clinical nurse specialist
This is Anita Roesener's 50th year as a nurse caring for pregnant women and new babies. But her longevity is only half the story.
Through the decades, Roesener has been instrumental in training thousands of nurses and doctors across the state and educating them about how to respond to high-risk pregnancies.
At 72, she has no plans to stop. "It's hard to leave something you still love," said Roesener, a perinatal clinical nurse specialist at Ascension St. Vincent.
Roesener developed her love of teaching right after graduating from nursing school. She spent her first four years as a nurse on the Indiana University School of Medicine campus, where she was constantly in the company of student nurses.
"You were always orienting a new associate or having someone tag along," she said. "I always had that urge to pass along what I knew."
She took that love of teaching to the J. Everett Light Career Center, where she spent two years training student nurses in the classroom and at the bedside. But when the job broadened beyond the field of obstetrics, Roesener looked for a position focused on new mothers and babies.
She quickly found that job at the newly opened St. Vincent Hospital on West 86th Street, where she had trained some of her J. Everett Light students. St. Vincent needed a staff development coordinator for obstetrics and pediatrics. Roesener jumped at the chance in spite of its challenges. She was in charge of training new nurses in her unit, but few educational resources existed, so she created the training materials from scratch.
There was a lot of training to do. The hospital had always delivered babies in its general operating department but was moving births to its labor and delivery staff. It fell to Roesener to train all the labor and delivery nurses how to assist in the operating room, a process that took several years.
A few years later, Roesener took on another challenge. She inherited birth records for the hospital dating back to the 1950s, when the hospital was on Fall Creek Parkway just north of downtown. She put the records on spreadsheets and eventually digitized them. She continues to track fluctuations in birth rates and possible reasons for trends.
In the 1980s, Roesener created a two-day course on high-risk pregnancies attended by nurses and physicians from around the state. The course reaches about 100 students a year. It covers everything that happens to a woman's body physiologically to accommodate pregnancy and then focuses on high-risk conditions like diabetes and hypertension.
"My goal is not that every nurse in the course will take care of moms with those high-risk conditions, but I know women with those conditions will show up in their hospitals," Roesener said. "I want them to recognize the conditions so that they know to transfer the patient out of their hospital right away if they don't have the necessary tools."
Roesener also helped develop the hemorrhage and hypertension safety instruction that the state provides to each of its hospitals and teaches a variety of other courses, including one on advanced fetal monitoring.
Julie Schneiders, a women's health nurse practitioner at Ascension Indiana, has worked with Roesener more than 40 years in various capacities.
"Anita is one of the most humble people I know," Schneiders said. "Her contribution to her field for the last 50 years is truly remarkable."
Roesener feels fortunate to have been part of so many people's lives over five decades. "There were residents I trained who are now retiring," she said. "It's incredible to think about how medicine has changed over that time and how hard we're still working to get better."•
Please enable JavaScript to view this content.