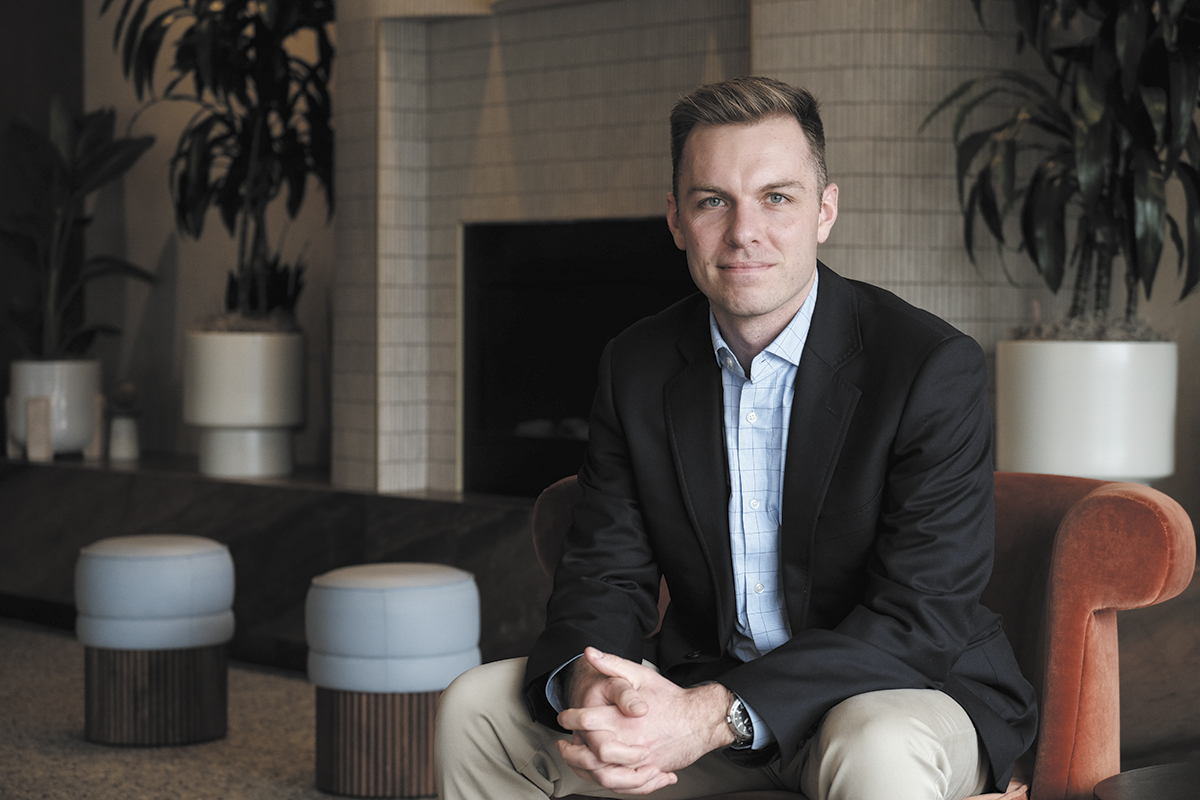 Senior Associate and Unit Manager, Wiss Janney Elstner Associates Inc.

Logan Cook and his colleagues at Wiss Janney Elstner Associates Inc. (WJE) work with clients who are dealing with building collapse, failures or damage. The Indiana World War Memorial repair project, for example, was their design, and they solved a water leakage problem that's been there since it was built. "I feel a great sense of responsibility and fulfillment in helping people overcome these challenges, finding a way to salvage the structure and restore it, and pursuing simple solutions to what are often complex problems and situations," Cook said.
Getting here: The son of a registered architect/professional firefighter father and office manager/grade-school teacher mother, Cook wanted "a career with the thrill of helping others in urgent/high-pressure situations combined with the challenge of technical engineering problem-solving without sitting in an office all day, every day." A family friend invited Cook to shadow him at WJE one week during the summer of 2008 in Chicago and introduced him to the work the company does. "At that moment, I realized a career in failure investigation, repair and restoration was a convergence of my talents and interests," he said.
First job: laborer for a small commercial landscaping company, laying sod and cutting grass in the summer, and shoveling snow at Castleton Square Mall in the winter
Proud moment: Cook missed a month of work last year when his infant son, Miles, died. When he returned, he "realized that the WJE Indianapolis office we started was sustainable without me. This was a proud moment, knowing we had built something that will hopefully provide success and career fulfillment to new employees long after I am gone."
Influential people: His paternal grandfather, Leon Cook. "He instilled in me a sense of work ethic and character."
Givebacks: structures specialist, FEMA's Indiana Task Force 1; president and founding member, Building Enclosure Council of Indiana; treasurer, Indiana Chapter of the International Concrete Repair Institute; member/conference presenter, Indiana Landmarks
Downtime: driveway bonfires with friends/neighbors, exercising, tinkering around the house, helping with his children's sports activities•
Check out more Forty Under 40 honorees.
Please enable JavaScript to view this content.