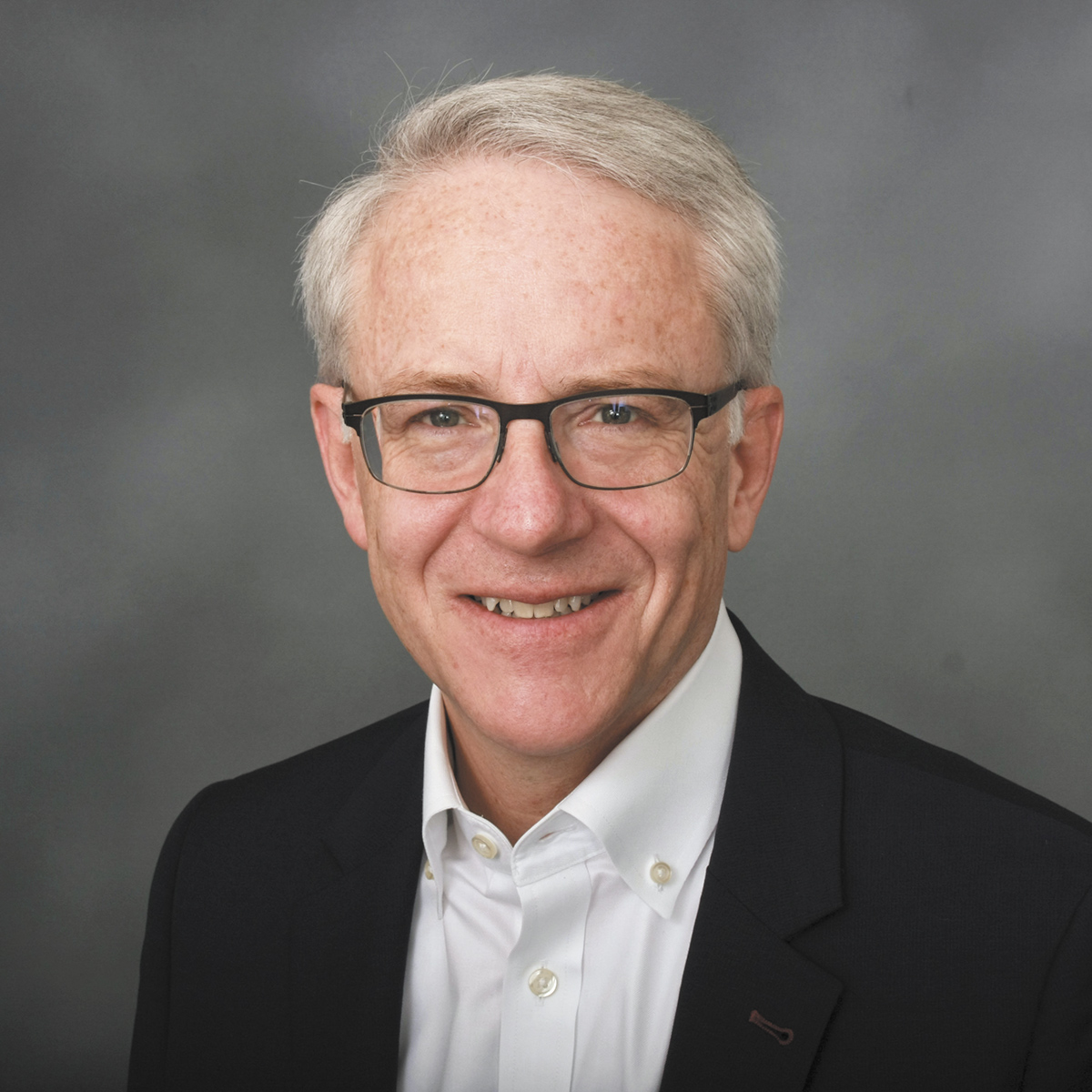 The Naval Surface Warfare Center Crane Division in southwestern Indiana is the third-largest naval installation in the world by geographic size, directly employing more than 3,300 people who work on some of the nation's most technologically advanced defense systems.
That makes Crane a key asset in Indiana's growing defense sector. But connecting what happens behind the locked gates at Crane with the rest of Indiana's economy takes some coordination. In the middle of that effort is the Indiana Innovation Institute, a group that launched in 2017, backed by $16.2 million from Lilly Endowment Inc., with the goal of bolstering an 11-county region by connecting work done at Crane with government, industry and the state's research universities.
Two years later, Stephen Kelly, who had spent a career working in the defense and space industries, joined as the organization's first CEO. And in 2020, the U.S. Department of the Navy named Crane one of six locations (there are now 12) for its Tech Bridges program, which aims to connect naval labs to industry, academia and other military branches.
IBJ talked with Kelly—who announced he'll leave IN3 this summer—about the organization's work and its future.
What drove the development of IN3?
Probably eight to 10 years ago, regional leaders were looking for ways to capitalize on the assets in the region, especially Crane and IU.
And then the Lilly Endowment funded a pretty substantial grant that started three organizations. Regional Opportunities Initiative in Bloomington, … the Center for Rural Engagement out of IU, and then IN3.
And our part of the mission was to focus on taking advantage of the asset base and bringing in new work related to the defense industry. So, not just being another contractor outside the gates of Crane, but bringing in new clients from the defense world to take advantage of the regional assets.
What drew you to the job of leading IN3?
A few things. My whole career has really been in defense technology. Period. Research development, production sustainment. So, I knew the marketplace.
The second was the confluence of forces—changes in procurement, changes in threat picture, changes in technology— that pointed to some important things happening.
And then the third is that I grew up in a small rural town and know firsthand the difficulty of generating compelling jobs and growing the local economy.
And I think a lot of the technologies that we're focused on really lend themselves to not be on the coasts—the D.C. area, the Bay Area. Actually, the Midwest offers a great talent base, great quality of life, really strong support for business growth.
And then, Bloomington's a pretty nice city to live in.
There are people in Indiana who might not understand what Crane does and why it is an asset. Can you explain that?
That's one of the challenges with a lot of defense-related organizations. … They just don't brag a lot. They're not consumer-facing, so they don't have big advertising campaigns going on.
Crane has a total workforce of 5,000 to 6,000, about 3,300 of whom are civil servants, predominantly Navy employees. Another 1,500 are contractors supporting the mission.
And it's really an R&D center for the Navy in three areas. And one of those is called spectrum, which we would think about as electronic warfare. Radar, jammers, etc. —really, really high-tech stuff.
The second area is global systems, which is supporting the strategic weapons program. And the third is supporting expeditionary forces.
And then they're also involved in the emerging technologies around cyber because anything that has circuits is a cyber risk.
About 20 years ago, there was the very start of an effort to connect Crane to private industry and the larger economy. How has that progressed?
Well, that was when the Naval Air Warfare Center in Indy got privatized. And there was great concern that Crane could be shut down. So, on the Navy side, they moved on several fronts at the same time.
One is engagement with the regional community. There's things from infrastructure, both things you can really see, like the interstate being built, and things that are less obvious, like the Westgate complex, where three counties came together to set aside a regional bit of terrain to attract companies, to establish operations right outside the [Crane] gate. That's moving along.
Inside Crane, they are obviously working hard to establish ties to the communities, to increase engagement with the universities, increase engagement with the local economic development government agencies.
Equally important is that they also made a conscious effort to add on to their basic sustainment work. They … grew the capability to move further up in the development chain to have a bigger impact for their clients. So they added hundreds of PhDs and masters level staff. That really grew their technical capability with a strong focus on … the expeditionary warfare global systems and spectrum.
What has been the Innovation Institute's role in helping connect Crane with the region?
As a government organization, there are some things you can do well and some things a third party can do well.
So, we entered into an agreement with Crane to be the lead for them on the NavalX Tech Bridge. We drive events to both give Crane mission people the chance to explain what they're looking for and then give regional potential providers a chance to explain what they're up to and how they might add value. And that can be everything from machining to artificial intelligence.
We also, through substantial funding from a Naval research lab, opened a collaborative workspace in Westgate.
You might be thinking just couches and coffee—and we do have that—but you also have some mid-scale additive manufacturing machines, a lot of electronics capability, network connection through the assistance of IU and iLight, which is the statewide academic high-speed computing backbone for information sharing.
That gives the capability for government people to meet with companies and providers and academics outside the gate. It helps alleviate the challenge of getting through the gated Crane, where you've got to plan ahead, got to have the right IDs. This gives them a bit more of a permissive environment to get together with people and work with companies face-to-face to work on a prototype part or check out how a code runs, that sort of thing. We call it the Cy-Fi lab for cyber financial systems, but it could be just because I like sci-fi.
We're also working on the second or third iteration of the Midwest Defense Innovation Summit.
We're doing things quickly that government might not be able to do at all.
Why is it so important that the Navy is working with companies and forming these partnerships?
When I was a kid, defense and NASA drove a lot of R&D and technological evolution. In fact, it was the biggest spend in R&D.
These days, private R&D drives a lot of progress. … You can see that in areas like microelectronics, cyber artificial intelligence. So, the challenge for government technology leaders, government policy leaders is, now that innovation is being driven by universities and companies in the thousands and tens of thousands, how do you keep up?
So, it's important to have partners who could help you, help the government scout, identify and develop technologies. That is really something that, 20 years ago, I wouldn't have believed was going to happen or be valuable.
And today, it's actually a pretty substantial set of activities—not only by IN3 but certainly by organizations around the country, nonprofit and for-profit.
Sometimes, though, if you're a tech company, investors are leery of getting involved with defense because they don't understand it. But defense work can be non-dilutive capital and drive your product development.
I've worked with a number of really technology intensive companies whose targets are commercial markets, but they're getting a great boost from working with defense R&D organizations.
How big is the defense industry in Indiana?
It's pretty substantial.
If you go up to the northeast, you have General Dynamics and then Raytheon [now Vertex] and Rolls-Royce down in Indy. I'm just hitting the highlights. There are service providers like ManTech, SAIC, BAH [Booz Allen Hamilton] outside the gate of Crane. You've got the component providers, you've got service providers, you've got R&D activity across the state.
But Indiana is not capturing as much of the defense spend as you would expect given its size and capability—especially when you look at its manufacturing heft. Indiana is the most manufacturing-intensive state in the country. So the opportunity there is in building on that base and competing more aggressively, especially in emerging technology areas, whether that's AI and cyber or hypersonics or other areas.
What does Indiana need to expand in the defense industry?
You have to play the long game. And I think, in large part, we've started to do that. And when I say we, I mean the region, IN3, the [Indiana Economic Development Corp.], the universities, etc. You really have to come together.
"Competimates" is what we're often called. You're going to compete sometimes, but you're also going to cooperate at other times to win things. So, it's engaging the client base pretty much at all levels continuously.
As an example, Rolls-Royce just won the B-52 re-engining contract. That happened because they were working that opportunity well before the government formally issued a request for proposals. They were helping to inform the government of what the possibilities were, making sure that all the decision-makers up and down the chain understood the value Rolls brought to the opportunity.
And you can do that on many levels.
Are there steps that the governor or the Legislature could take to help? Or is this more of a private-sector play?
It's got to be both.
The private sector is going to do what the private sector does, which is invest for clear opportunities. You're running odds about how much money you can afford to spend on what you're going to win.
Where the state government and regional governments can help is to lay the groundwork. Some of it may be incentives. Others may just be waving the flag as it were, making sure you're getting the word out there aggressively that Indiana is open for business and on specific opportunities.
So, I think it's a collaborative approach.
Perhaps the most aggressive government I've seen is the British government. If you go to any defense trade show, the British government is there with a raft of companies. They've got a little British Isles right there in the middle of the floor.
You don't have to spend a ton of money, but you just have to decide what you're going to do, put some resources into it and stay at it.
What made you decide to leave IN3?
There are people who should start organizations and then, once it's moving, they should get the heck out of the way.
I've been at both ends.
I've run a massive organization, and this was an opportunity to get something started. And I just woke up one day and went, "Wow, these guys don't need me anymore."
What should the board be looking for in replacing you?
I think it needs to be someone with a pretty high risk tolerance who can build on what we've done.
The person should know the defense market front to back. It's not just R&D.
R and D takes place at all phases of the product life cycle, but you have to engage even more with the local community to really help the regional businesses compete better. We've been doing a bit of that, but I think we need to do that much more.•
Please enable JavaScript to view this content.