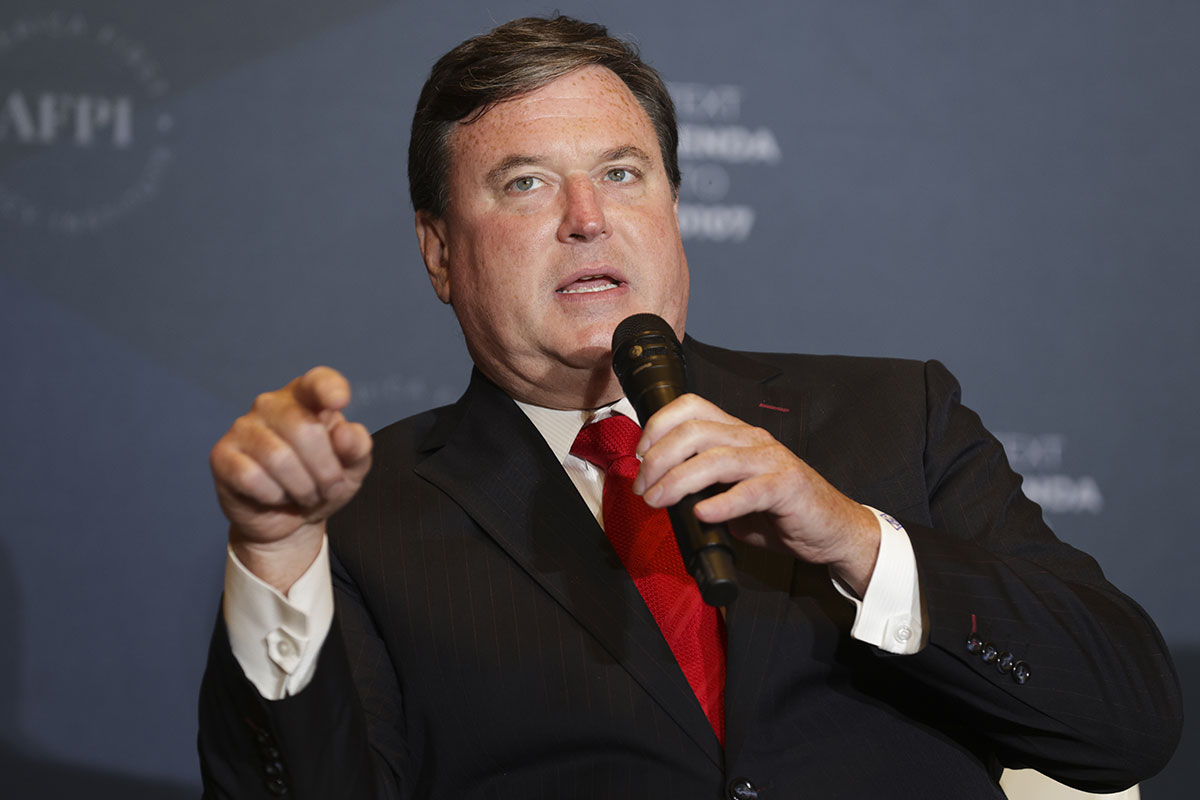 Indiana Attorney General Todd Rokita has long opposed abortion. 
So when the U.S. Supreme Court overturned Roe v. Wade in June, Rokita acted quickly, asking the U.S. District Court for the Southern District of Indiana to lift multiple injunctions that kept some Indiana abortion laws from taking effect. 
One of those laws included a measure that a parent must be notified when a court approves an abortion for a minor child without parental consent, barring some extenuating circumstances. The other banned "discriminatory abortions" performed because of the unborn child's race, sex or a disability.
Then in July, Rokita's office began investigating an Indianapolis obstetrician-gynecologist who told The Indianapolis Star she was involved in a 10-year-old Ohio girl's abortion. 
Rokita appeared on Fox News July 13 and called Bernard an "abortion activist acting as a doctor," saying she had a history of failing to report abortions. He said his office was investigating whether she violated child abuse and abortion-reporting laws and federal medical-privacy laws. That appearance garnered him national attention.
A lawyer for Bernard emailed a cease-and-desist letter to Rokita July 15 asking him to stop spreading false and misleading information about her, kicking off a months-long legal battle between the two. She then filed a tort-claim notice against him on Bernard's behalf. 
Rokita's office then sent Bernard notice of six consumer complaints. 
In early November, Bernard and her medical partner, Dr. Amy Caldwell, filed a lawsuit asking the Commercial Court to declare that Rokita and the director of the Consumer Protection Division violated state statute, exceeded their authority and breached confidentiality provisions regarding those consumer complaints. 
The lawsuit accuses the attorney general and the Consumer Protection Division director of conducting an investigation into Bernard based on "facially invalid" consumer complaints and issuing "sweepingly broad document subpoenas" for the "entire medical file" of the rape victim.
Rokita's actions against Bernard have drawn the ire of many, including the former dean of the Indiana University Maurer School of Law, former congresswoman Susan Brooks and retired federal judge John Tinder. 
Meanwhile, Rokita has been defending Indiana's new abortion law, which has been blocked from  taking effect. 
Indiana in August became the first state to pass new abortion restrictions after the Supreme Court decision. The ACLU of Indiana and Planned Parenthood Federation of America then sued to keep the law—which bans all abortions except in the case of rape, incest and harm to the health of the mother—from taking effect. 
It was the first of two lawsuits filed—which has left Indiana's abortion law in limbo.•
Check out more 2022 Newsmakers.
Please enable JavaScript to view this content.