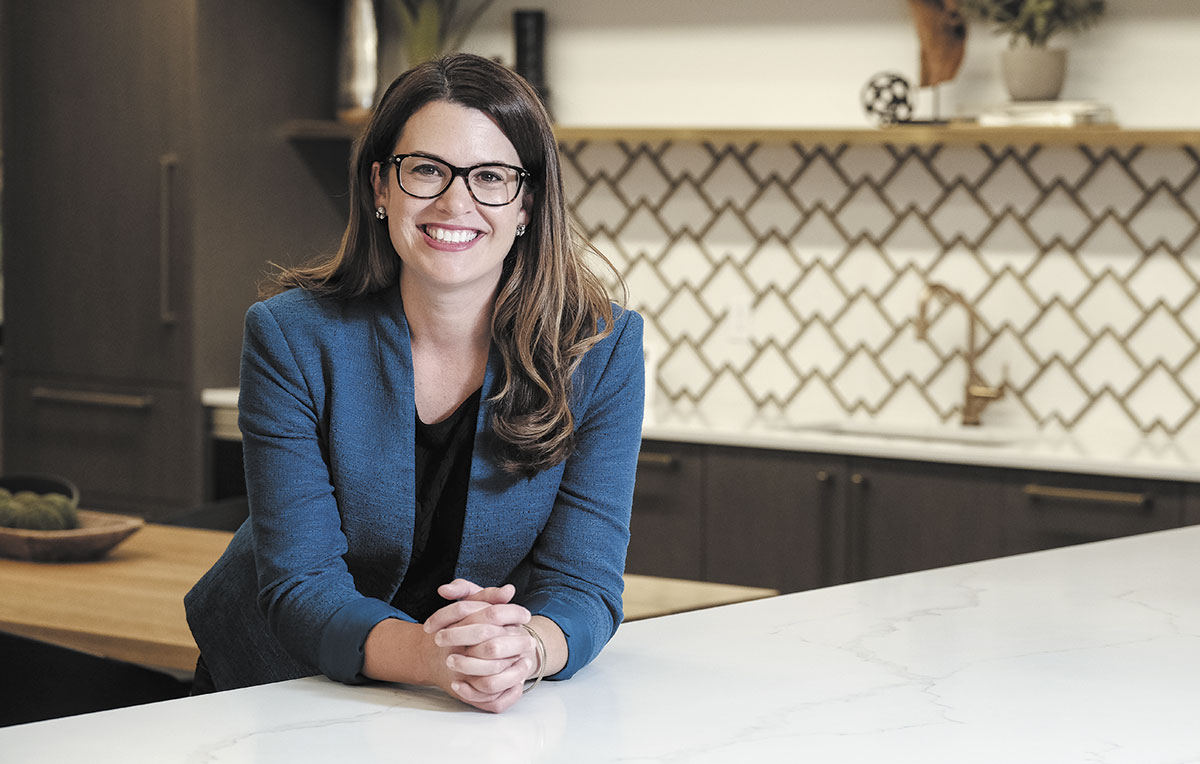 Chief Technology Officer, Worldwide Defense and Intelligence, Microsoft
Major company achievements during tenure: Kate Maxwell serves as the lead technical authority for the global defense and intelligence business at Microsoft. She's responsible for supporting defense forces in their digital transformation journeys and driving technology strategy to position Microsoft as a leading cloud provider and mission partner in the defense and intelligence market. Since joining Microsoft in November 2020, she's helped land multiple transformational cloud agreements in allied nations around the world, supported strategic multinational coalitions such as the Five Eyes community and the Australia, United Kingdom and United States trilateral, and authored the first-ever global defense and intelligence industry strategy for Microsoft.
Challenge faced: Allied defense forces have a lot on their plates right now: war in Ukraine, rapidly evolving threat vectors and hybrid tactics (including nation-scale cyber and disinformation campaigns that continue unabated), geopolitical and civil unrest, terrorism and extremism, climate change, population expansion, and public health crises, to name a few. Each of these undermines global stability, and each requires innovative approaches, many of which hinge upon technology—and, in some cases, commercial technology—to help mitigate the threats. This puts commercial tech companies in an interesting, challenging and unprecedented position, including at the front line of the digital battlefield.
First computer: Commodore 64. "Oh, how I wish I still had that thing!"

The road: A computer scientist by education, Maxwell has spent her entire career serving the allied defense ecosystem as a civilian technologist. She began her career with Raytheon in 2004 as a software engineer, writing code for U.S. government, defense and intelligence customers, and spending time in secure facilities and interesting government installations around the world. She earned a master's in systems engineering in 2010 and then pivoted to work in the unmanned air and space domains, which led her to work in the research and development organization of the Raytheon Intelligence & Space business. In 2019, she moved to Indianapolis to take on the role of engineering lead for the Raytheon Indianapolis site. Then in 2020, she decided it was time for a career change and made the leap from defense industrial base to big tech and became the first chief technology officer for worldwide defense and intelligence at Microsoft.
Go-to apps: LinkedIn (professional) and Instagram (personal). "I may be an introvert, but I do love my social media."
Favorite gadget: "On a broad scale, I am passionate about helping public-sector customers adopt the commercial cloud and cloud-enabled digital technologies. On a small scale, I can't live without my e-reader!"
My job would be easier if … "government acquisition methods were set up to support the procurement of software-centric capabilities and modern, agile development methods (such as DevSecOps instead of Waterfall). While the defense ecosystem is evolving, it remains challenged by legacy processes that are not evolving at the same pace as the technology that a modern defense force needs to procure."
Free time: "I enjoy spending time with family and friends and love collecting new experiences all around the world. My kids and I are an active bunch, and our favorite activities are skiing, paddle boarding and traveling. I am super blessed to be a mom of two awesome boys, and I can frequently be found driving the family sports taxi or getting pulled into a neighborhood game of PIG or wiffle ball at home."•
Check out more Tech Exec of the Year honorees.
Please enable JavaScript to view this content.