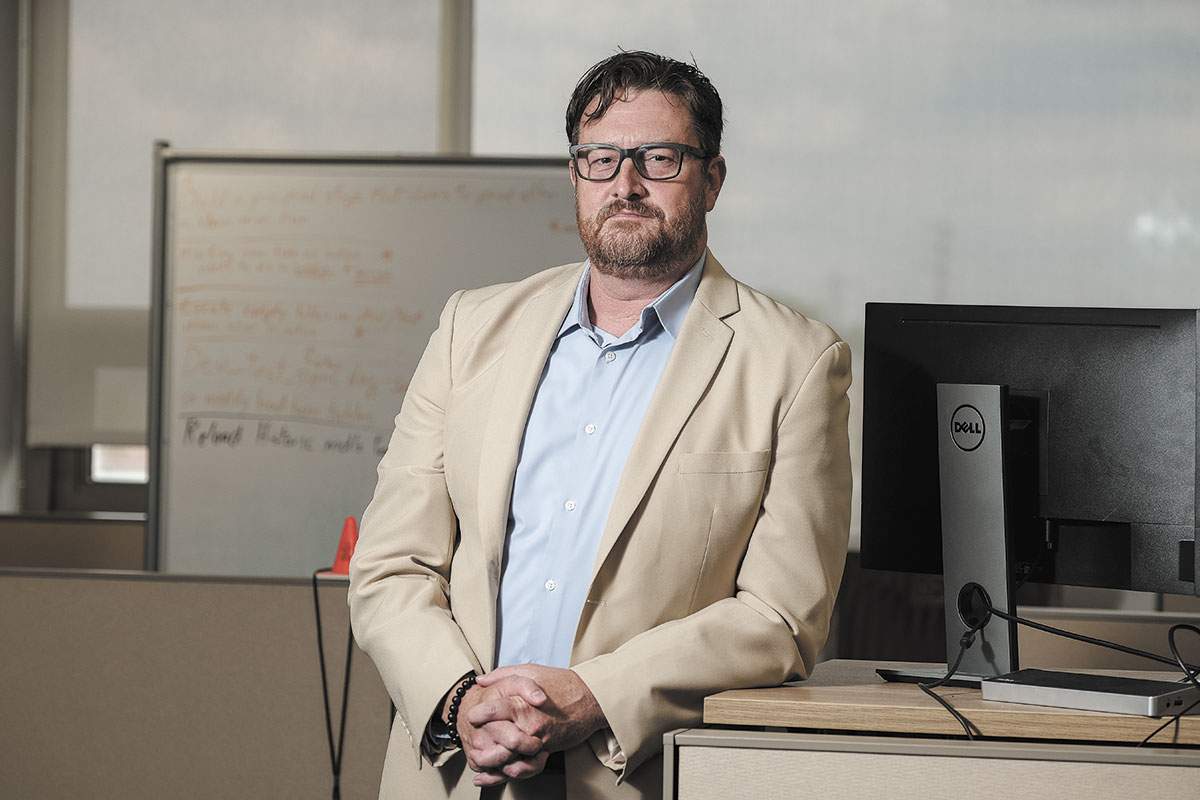 Chief Information Officer and Senior Vice President, Ivy Tech Community College
Major company achievements during tenure: A member of the president's cabinet, Matthew Etchison leads 182 IT professionals across the Ivy Tech Community College system. He's responsible for the digital transformation of the college and for setting the strategic technology direction. In 3-1/2 years, his team has achieved a complete digital transformation and overhaul of the entire IT environment to include major enterprise deployments of Salesforce, Workday, ServiceNow, Tableau, Zoom, Snowflake and several other systems, "which is a true testament to the depth of talent and skill of the IT team I get to lead. Their commitment and dedication are unmatched anywhere," he said.
Challenge faced: "The challenge of the realization that not everyone can put the team and the mission before themselves or their ego. The challenge for so many leaders is learning how best to navigate these waters. I overcome challenges by studying and practicing 'Extreme Ownership' by U.S. Navy SEALs Jocko Willink and Leif Babin. It's the ultimate game-changer for anyone who leads. Which, by the way, is everyone."
First computer: Apple II in 1983

The road: He started his career on an IT help desk in the mid-1990s, then spent eight years as an IBM systems administrator in the mortgage industry. In 2007, he began a nine-year run in research and development at Interactive Intelligence (acquired by Genesys in 2016). In 2016, he started at Ivy Tech as the senior IT leader of academic affairs and workforce alignment. "I left Interactive to come to Ivy Tech because I believe wholeheartedly in the importance and mission of community colleges in this country."
Go-to apps: Spotify for music and podcasts. "A person can learn a ton by staying off of social media and instead listening to podcasts from brilliant scientists like neuroscientist Dr. Andrew Huberman of Stanford or U.S. Navy SEAL Jocko Willink."
Favorite gadget: The cryotherapy chamber. "Spend five minutes at 140 degrees below zero and you will be recharged and rejuvenated to do more than ever."
My job would be easier if … "I never had to sleep. Ever. I am famously (or perhaps infamously) known for working at all hours and not sleeping much. But just think how much more productive I could be with six more hours in a day spent working on challenges and solving problems instead of sleeping."
Free time: "I am a voracious reader/bibliophile and aim to always read three to four books per month. My favorite thing to do is fishing offshore and near-shore in the Atlantic from North Carolina to the Florida Keys."•
Check out more Tech Exec of the Year honorees.
Please enable JavaScript to view this content.