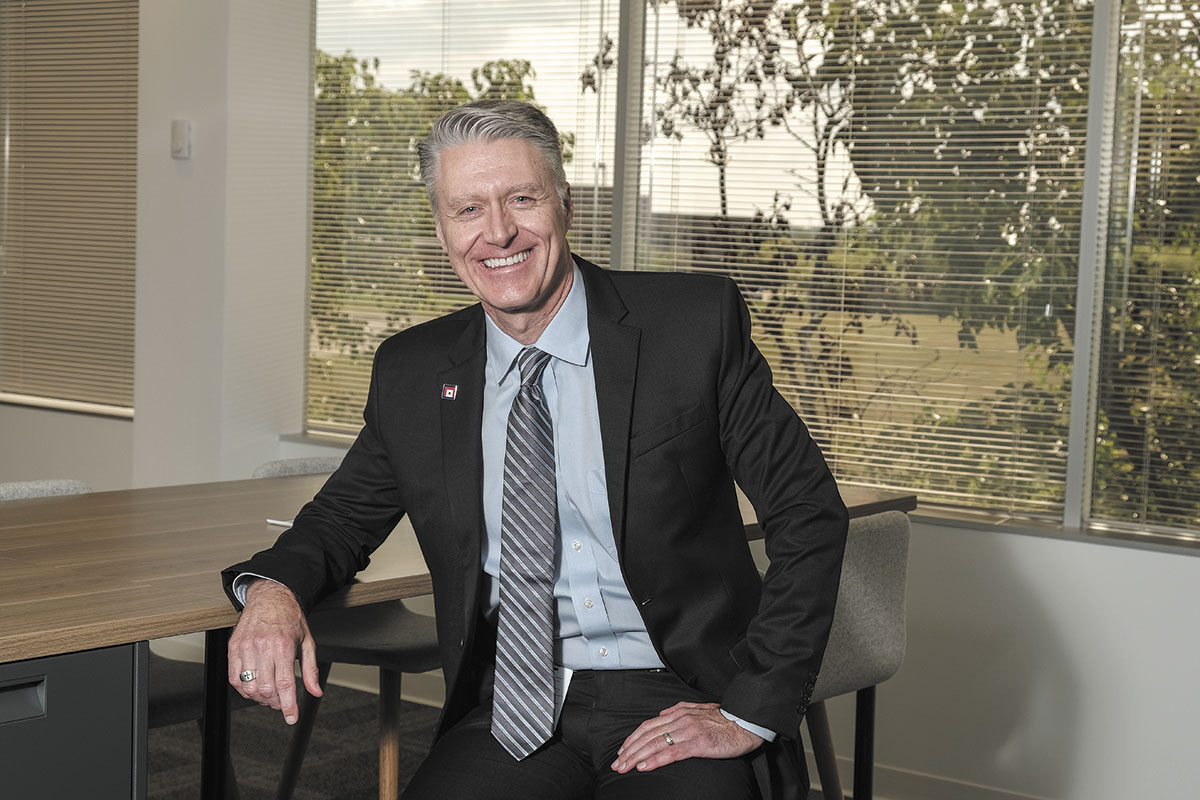 Senior Vice President and Chief Information Officer, CNO Financial Group Inc.
Major company achievements during tenure: At CNO, Mike Mead is responsible for all IT delivery, including a portfolio of more than 400 applications. In his tenure, he's transformed the IT team's associate engagement from the lowest scores to among the highest, resulting in improved IT productivity and business delivery; partnered with business teams to develop in record time—less than three months—the myhealthpolicy.com site for direct-to-consumer service and support; and turned around CNO associate "technology happiness," reflected by a "huge" improvement in satisfaction scores.
Challenge faced: "Navigating our plan to return to the office was hard for me. Early on, I really felt we needed a structured approach to having our IT associates in the office on a regular basis. … Our flexible approach is working out amazingly well—our associates that are close to one of our offices may come in for specific meetings or events, but they mostly control whether they work from home or the office. Our associates love the flexible approach, and so do I."
First computer: "An Apple Macintosh SE with a whopping 20MB hard drive and 4MB RAM (yes, megabytes) and a 3.5-inch floppy drive. … I still have that computer—it is awesome."

The road: After attaining his MBA, Mead knew he wanted to do something with computers and ended up working for a software company in the insurance space and happened to be at the right place when they needed someone to manage new software product development. "I was in way over my head but learned as I went and fortunately had success launching what became the company's top-selling product. I was hooked—I knew IT was the place for me," he said. From there, he went to AIG, where he spent more than 20 years in a variety of IT executive leadership roles, including moving overseas to Malaysia as the CEO of the company's IT offshore captive subsidiary. After returning to the United States, the CIO opportunity with CNO became available and "has been my favorite company and favorite job ever."
Go-to app: MeisterTask. "I use it for Personal Kanban (managing all of my tasks, both work and personal)."
Favorite gadget: Garmin 910xt GPS triathlon watch. "Love having the workout data it produces!"
My job would be easier if … "we didn't have to worry about the cyberhacker evildoers that desire to steal from our company and our customers."
Free time: Running long distance and traveling with family across the country and the world.•
Check out more Tech Exec of the Year honorees.
Please enable JavaScript to view this content.