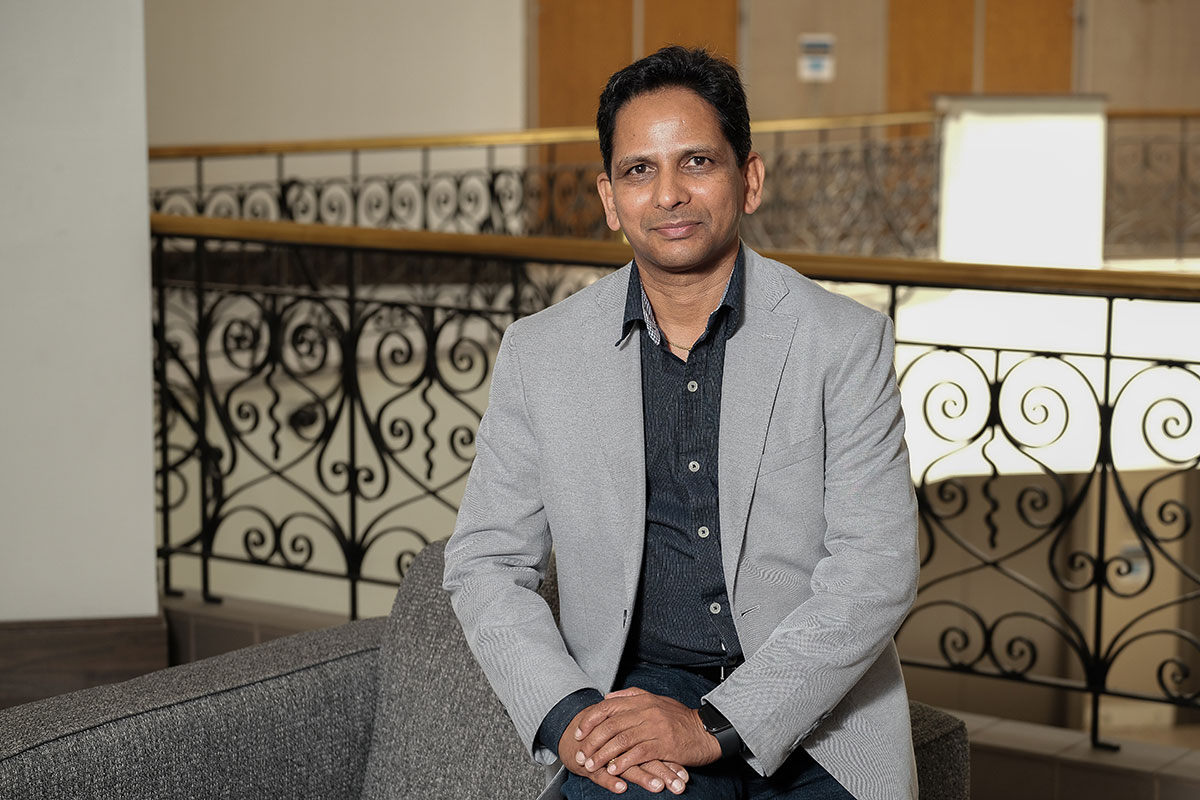 Chief Information Officer, Indiana Department of Health
Major company achievements during tenure: As chief information officer for the Indiana Department of Health, Mohan Ambaty is responsible for the oversight and direction of the agency's IT infrastructure and delivery of critical services to agency staff and the public. During the early days of the pandemic, he and his team played a major role in building tools and resources needed to respond. That work included building a results portal, vaccine status portal and school case reporting portal; launching a bot to help provide answers; procuring vast amounts of technology (iPads, printers, etc.) to mobilize staff at response sites; and enhancing the laboratory network to accommodate logarithmic increases in results reporting. "Everything we did in the response depended on the IT systems Mohan oversees. He worked day and night (literally, sometimes) to ensure we had all the resources we needed and that questions were answered," his nominator wrote. Now, as the pandemic moves toward an endemic stage, Ambaty is working to modernize systems, partnering with Indiana's 94 local health departments to help them find IT security weaknesses and opportunities to mature their operations.
Challenge faced: The pandemic affected most of the Health Department's divisions. "Major challenges are building and maintaining IT systems/infrastructure to meet the COVID surge, managing the additional security risks of COVID-19, supporting the needs of non-COVID projects, and retaining and hiring the workforce."
First computer: His first computer was a terminal in the computer lab at his high school. "I used IBM 486 to write programs in the
Fortran language."

The road: Ambaty was born and raised in India and began his career there as a senior programmer after graduating from the Chaitanya Bharathi Institute of Technology. He moved to the United States in 1998 and started at the Indiana State Department of Health that same year. Since then, he's held several roles ranging from senior developer to IT manager before being named chief information officer in 2018 by State Health Commissioner Dr. Kristina Box. As a child, he dreamed of becoming a physician but ended up becoming an engineer and working in IT. "In this role, I get to work with physicians all the time and still get to have an impact on public health even though it's different from what I once imagined."
Go-to apps: Google, Granter, LinkedIn, Nike
Favorite gadget: Tesla model 3 with autopilot
My job would be easier if … "cybersecurity threats could be eliminated. Software engineers weren't so hard to hire these days."
Free time: family, running, travel, hiking, music, cooking, gardening and technology R&D•
Check out more Tech Exec of the Year honorees.
Please enable JavaScript to view this content.