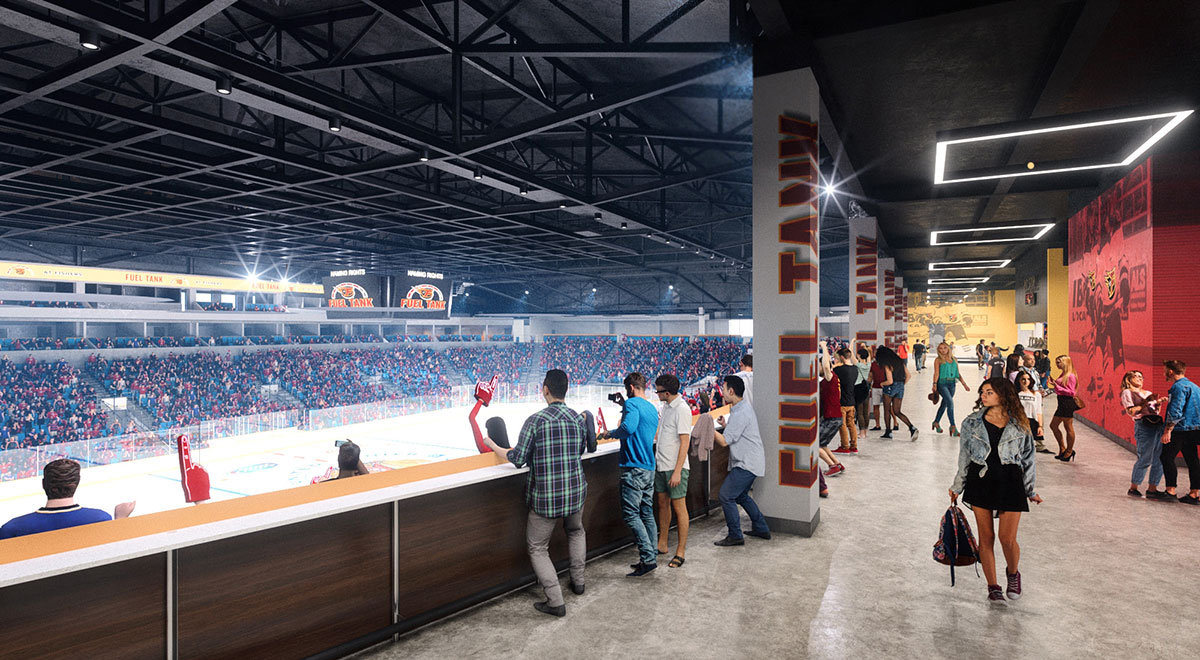 The Indy Fuel minor league hockey team might call Fishers home as soon as the 2024-2025 season.
That's because the team will be the anchor tenant of an 8,500-seat arena in a new Fishers Event Center and expanded entertainment district. The arena is projected to open in December 2024.
The $170 million event center is part of a $650 million expansion plan for Fishers District. The development is planned east of Interstate 69 between East 106th and East 116th streets and southeast of Ikea.
The Fuel's home arena has been the Indiana Farmers Coliseum at the Indiana State Fairgrounds since the franchise began play in 2014.
Indianapolis-based Hallett Sports and Entertainment will manage the event center, overseeing day-to-day operations and booking. The facility will also host graduation ceremonies for Hamilton Southeastern and Fishers high school students, basketball games,
concerts and theatrical performances.
The Fishers City Council in October approved a 1% food and beverage tax to help fund the event center construction. The tax, which went into effect Dec. 1, is expected to raise an estimated $3.2 million a year.
Construction on the arena is expected to begin in the spring. It will hold 6,500 fans for Fuel and basketball games and about 8,000 to 8,500 people for concerts and other events.
The city of Fishers will own the arena and issue 40-year bonds to pay for it.
Indianapolis-based Thompson Thrift Development LLC is the master developer of Fishers District. Expansion plans also include: Slate at Fishers District, a previously announced $63 million multifamily and garden home community; The Union, which is expected to include about 250 luxury apartments, 60,000 square feet of retail and restaurants, 150 hotel rooms and up to 80,000 square feet of Class A office space; and The Commons, which will include the event center and dining, retail and entertainment options.•
Check out more year-in-review stories from 2022.
Please enable JavaScript to view this content.