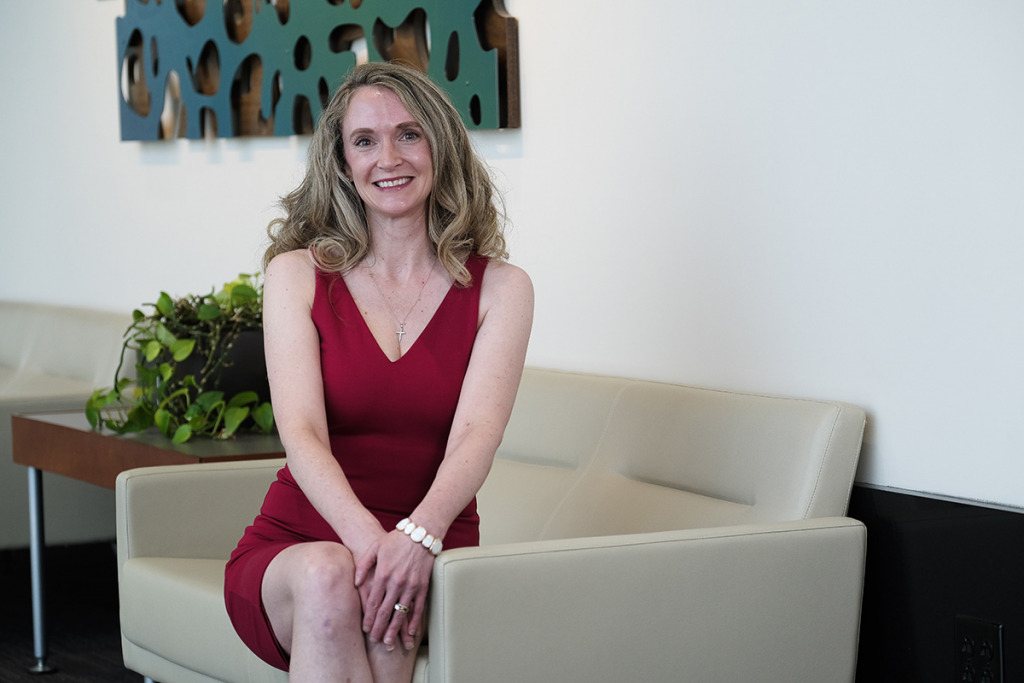 Becky Gonzalez left college to work at a local factory at age 19. She had a night job fixing machines, then took a day job as a janitor.
"They had a terrible HR lady," she said. "I saw how she treated people and I'm like, 'I could do better than that.'"
She was inspired. Gonzalez took a pay cut to work as a clerk for that woman and ultimately went back to school to get the education needed to work in human resources. She joined Parkview Health in 2007 as human resources manager and has served in her current role as director of HR operations since October 2019.
Parkview Health is a not-for-profit, community-based health care system with more than 15,000 employees, making it northeastern Indiana's largest employer. It operates 10 hospitals and more than 200 clinics in 16 counties. Gonzalez oversees day-to-day HR operations, including compliance, licensure, employee relations, and co-worker health and safety. She leads three teams—operations, employee health and the Co-worker Assistance, Retention and Engagement (CARE) program—and six managers report to her.
"She has led Parkview in formulating an impressive, forward-thinking response to recent external events that have threatened retention and engagement—and in the process—rapidly developed effective strategies, programs and policies to undergird it," said Hallie Custer, vice president of human resources, who nominated her.
In 2020, Gonzalez helped create Parkview's CARE program, which started as a way for Parkview to assist co-workers facing hardships brought on by the pandemic, like buying and delivering groceries. That program has expanded and today has a seven-person team serving as the main point of contact for Parkview co-workers who have basic needs for themselves or their families—needs such as child care, education, financial assistance and shelter.
CARE has expanded to include:
The Match Program, which allows employees who are burned out or dissatisfied with their current position to be placed in temporary roles while they partner with a CARE team specialist to find permanent new roles.
Hand-Up, which provides up to $1,000 per calendar year to employees experiencing an unplanned or unexpected financial crisis. In exchange, the employee agrees to work at Parkview to repay the assistance—one hour for every dollar that has been invested for assistance.
Second Chance, which aids employees struggling with addiction. Rather than terminating workers for drug-related offenses in the workplace, Parkview gives them a second chance to get professional help and return to their job. 
Parkview reports that, in 2022, 172 co-workers participated in The Match Program. One hundred were matched to a different position, and 92% of the matches were successful. In addition, 360 employees received assistance of some kind.
And in May, Parkview was expected to expand the CARE Program through the Co-worker Connect Line, a one-stop resource for co-workers with any kind of question, whether professional or personal, with a focus on mental, physical, financial and professional wellness.
"I feel like we are an organization of servant co-workers, and what we have started to do in Parkview for our co-workers is what we do for our community," Gonzalez said. "We can't provide the best patient care if our co-workers aren't provided the best care from us."•
Check out more HR Impact award honorees.
Please enable JavaScript to view this content.