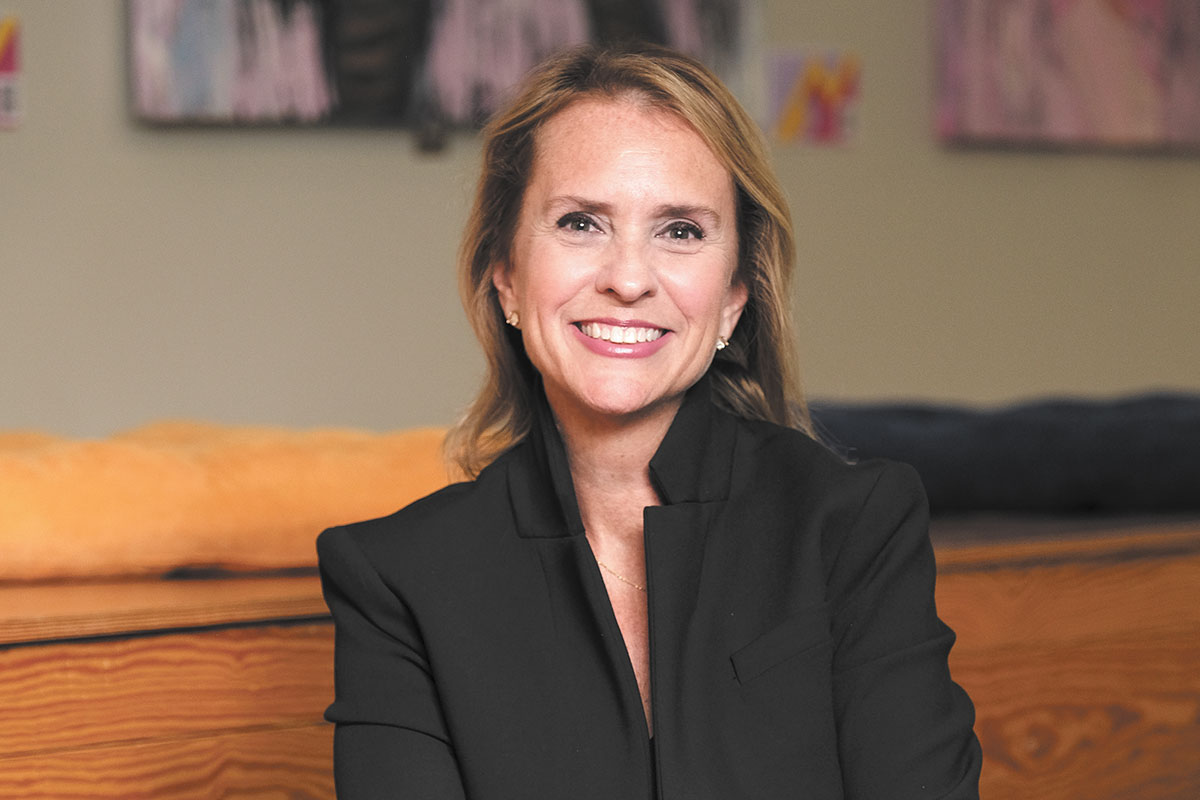 Senior Vice President/Chief Philanthropy Officer, Indiana University Health; President, IU Health Foundation
Achievements: This summer, IU Health leaders asked Crystal Hinson Miller to lead the organization's environmental, social and governance activities in addition to her role of "curating a culture of philanthropy," she said. ESG and philanthropy are intertwined, Miller said, because a focus on ESG shapes the health care system's work in areas such as sustainability, equity and community impact. Only 20% of an individual's wellness comes from health care, she said. The other 80% is social and environmental influences. "I hope we can become an example for how other health care systems and anchor institutions can embrace ESG principles to create a healthier, more sustainable home state for all Hoosiers," she said.
Career track: Her first job out of graduate school was teaching high school students with behavioral and emotional challenges. She discovered philanthropy through a summer job raising money for her alma mater—"and I never looked back." About 20 years later, she was recruited to IU Health. "I learned about the vision our organization has to make Indiana one of the nation's healthiest states and knew I wanted to be part of such an aspirational movement," she said. 
Giving back: Miller is on the board of the Association for Healthcare Philanthropy and Midwest Academy, a member of the board of visitors for the University of North Carolina at Chapel Hill, and a trustee for the Delta Zeta Foundation. She also serves on several committees and projects for Second Presbyterian Church.

Mentors and mentoring: Joyce Lawrence was her first mentor and the most impactful, Miller said. Lawrence was the dean of the graduate school at Appalachian State University while Miller served as president of graduate student government. "She took me under her wing, as a young female leader, in an environment where most of the leaders in our institution were male—modeling and coaching me on how to curate my professional brand, how to lead with grace, and how to mentor others."
Work/life balance: Work/life balance is encouraged at IU Health, Miller said, which is a blessing. She and her husband, who leads district development and real estate for 16 Tech Innovation District, are good partners in best managing their valuable time. "We make sure both of us carve out time for each other and for our kids—but also time for ourselves to focus on faith, health and self-care," she said.•
Check out more Women of Influence honorees.
Please enable JavaScript to view this content.