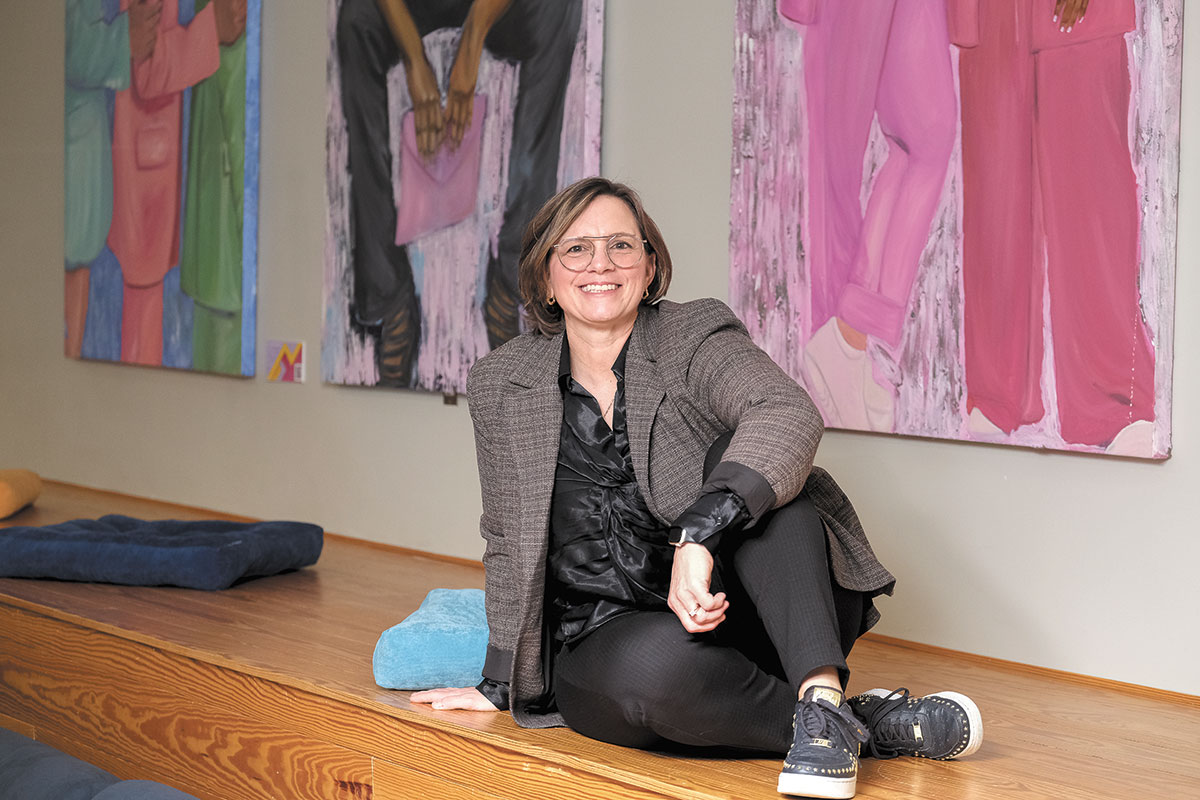 Chief People Officer, Pacers Sports & Entertainment
Achievements: In a word, overhaul. Donna Wilkinson has streamlined the Pacers Sports & Entertainment recruiting process, diversified its hiring pipelines and onboarded more than 50% of its current full-time workforce over the course of two years. She has realigned positions, compensation and flexible work policies; implemented new performance management, goal-setting and management-training programs; and instituted monthly all-company lunches and quarterly team-building to improve employee engagement. "I am most proud of nurturing and growing a caring, fun and high-performing culture," she said.
Career track: After graduating from Duke University and working in a field related to human resources, she went back to school to earn an MBA with a focus on human resources. She worked for Sara Lee Corp. before moving to Indianapolis for a job with tech startup eSkye Solutions. She connected with PSE just after what was then called Conseco Fieldhouse was built. "It has been an amazing journey," she said.
Giving back: She is a board member and former board president of the Boys & Girls Club of Indianapolis and a board member of the Forum Credit Union. She helps raise money for Duke University, and she is the volunteer services co-chair for the NBA All-Star 2024 Host Committee in Indianapolis.

Mentors and mentoring: She is involved in two formal mentoring programs. Next Gen Talent mentors help early-career HR professionals master the awareness and skills to lead their HR departments with a business-first mindset. And as an Indiana Latino Institute Leadership Circle mentor, she also works with early-career HR professionals. Tips for young professionals: Don't be afraid to use your voice with confidence. Push yourself outside your comfort zone. Take on big challenges, where the most learning and opportunity lie. And don't let anyone tell you that you "can't."
Work/life balance: Exercising most mornings is important, she said. As are hiking vacations at least once a year with her husband and family to "stay in shape and unplug."•
Check out more Women of Influence honorees.
Please enable JavaScript to view this content.