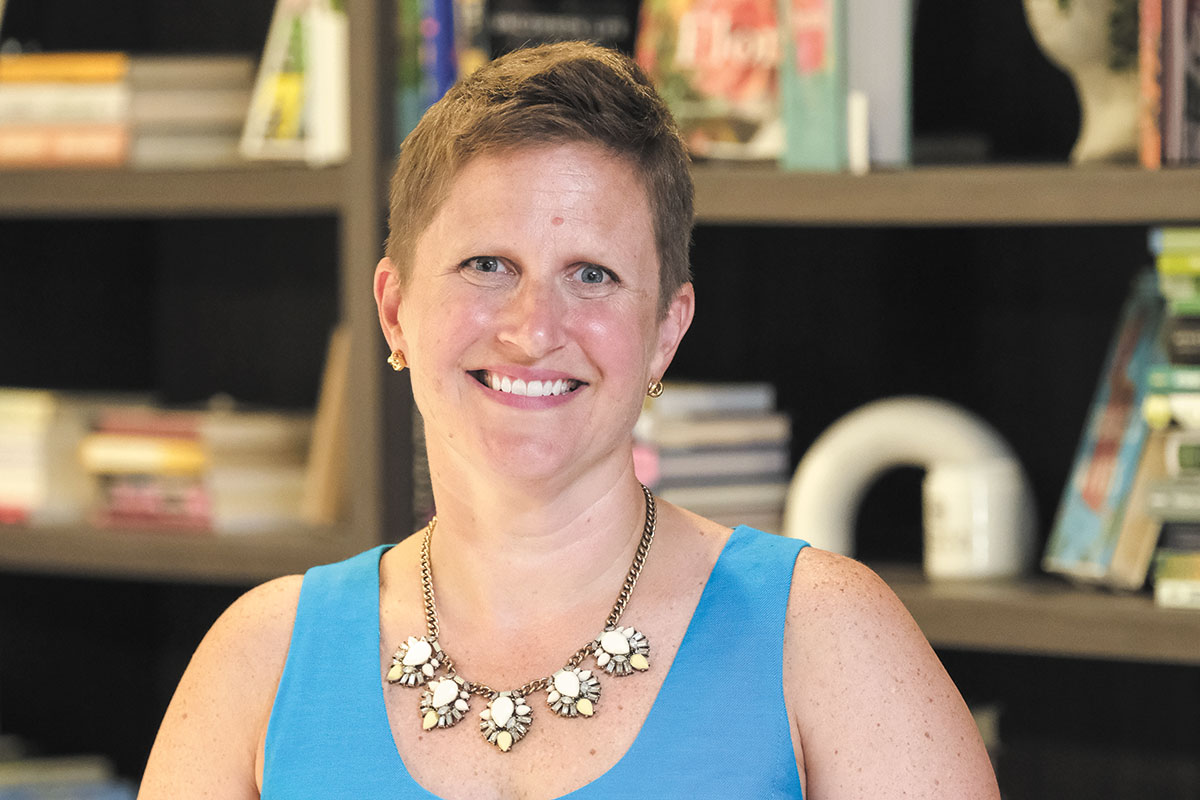 Executive Director, Indianapolis Cultural Trail Inc.
Achievements: Kären Haley strives to make the Indianapolis Cultural Trail an accessible, thriving community destination for everyone. She is raising $28.5 million to expand the trail along South Street, Indiana Avenue and 10th Street. This first expansion is under construction and will open next summer. She also is raising $21.2 million in partnership with the city and state to connect the trail to the west side of the White River. This segment is under design and is expected to open in 2026. And changes are ahead for the Pacers Bikeshare program, too, along the trail next year (no spoilers!). One reflection of how the organization is much more than just a steward of a pathway was during early voting in 2020. Indianapolis Cultural Trail Inc. hired musicians to provide live music each day to the voters lined up along the trail in Lugar Plaza waiting to cast their ballot.
Career track: She worked in the private sector in Atlanta and Indianapolis before becoming the first director of the Office of Sustainability for the city of Indianapolis under the Ballard administration. She also is the first executive director for Indianapolis Cultural Trail Inc. "Throughout my career, I've typically been the first person in a new role or leading a new project or initiative," she said, "and even in the private sector, I was privileged to work in roles that worked for the collective public good." 
Giving back: She is an assistant coach on her daughter's school volleyball team and sits on the board of not-for-profit Midtown Indianapolis. She also served on the North American Bikeshare Association for several years. "I think board and community service is an amazing learning opportunity and a way to build relationships with and learn from people outside of your work environment," she said. 

Mentors and mentoring: She said she has many people, especially women, whom she thinks of as mentors, though, "I'm not sure I've ever told them." She did single out Tamara Zahn, who was board chair of Indianapolis Cultural Trail Inc. when she died in 2020. Zahn, Haley said, "was definitely a trusted mentor and friend."
Work/life balance: "It's a daily challenge!"•
Check out more Women of Influence honorees.
Please enable JavaScript to view this content.