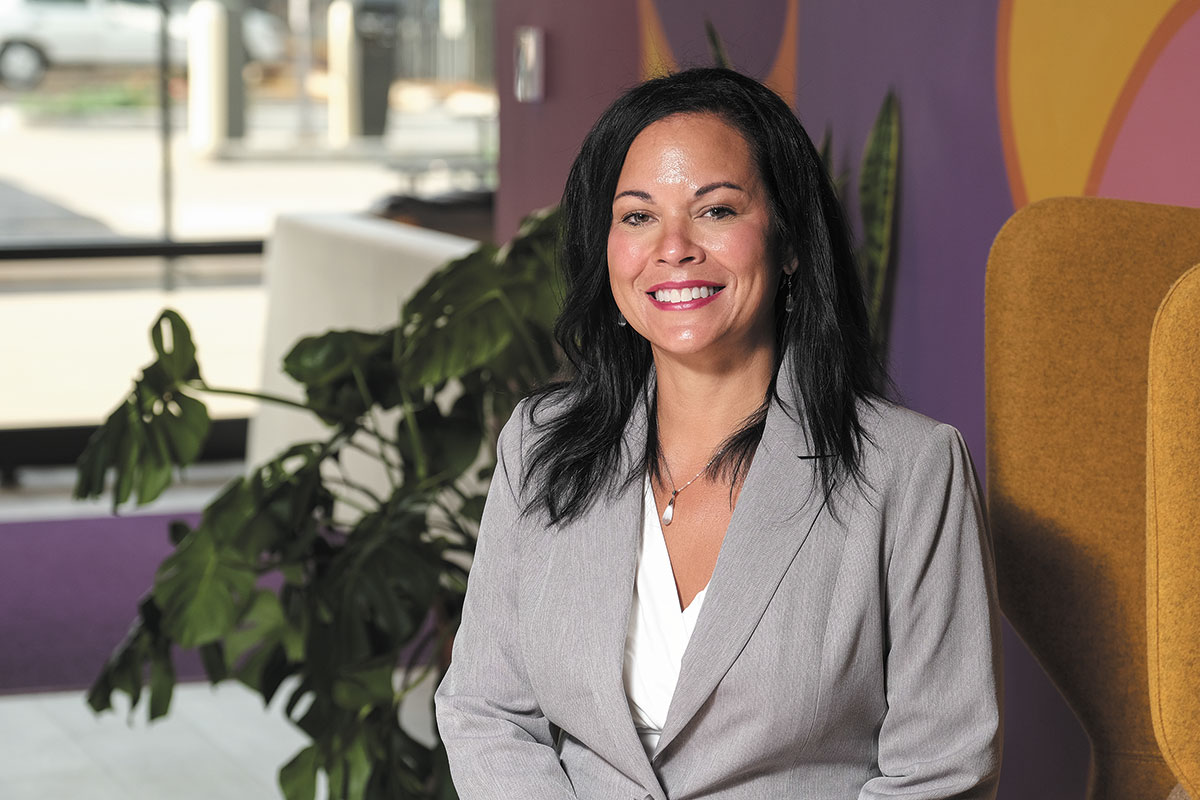 Executive Vice President, Bosma Enterprises
Achievements: Lise Pace's contributions extend beyond the not-for-profit's role of providing employment opportunities to people with vision loss. She is an advocate for people with disabilities. She has helped lead efforts that have yielded state and federal laws and obtained increased funding to improve workforce training. "The potential loss of jobs and services for people in Indiana served by Bosma Enterprises could have been devastating," she said. "I spent many hours strategizing how we could get a law passed and a lot of sleepless nights wondering what would happen if we did not." At Bosma Enterprises, she has spearheaded efforts to increase brand awareness and reworked internal processes to better achieve and measure success.
Career track: Pace worked in bank management and finance until 2002, when she lost most of her vision. Her world was turned upside down. She left the workforce. But in 2008, she began volunteering to see, she said, whether she "had any skills left that could benefit others." Indeed she did. She began volunteering for Bosma and later had a one-year assignment with AmeriCorps VISTA, where she focused on expanding volunteer opportunities for people with disabilities. Afterward, Bosma hired her to lead its volunteer programs. She held a bevy of other roles until being named executive vice president in August 2022. "It is important to me that anyone in need of the training and employment programs we offer knows about them, and no one has to suffer the loss of hope I felt at one time," she said.
Giving back: She serves on the boards of IndyGo and the Greater Indianapolis Progress Committee and serves on committees for the Columbia Club and the National Association for the Employment of People Who are Blind. She also is a member of the American Council of the Blind.

Mentors and mentoring: Pace said she has been fortunate to have mentors in her career early on who were willing to take a chance on her. "They celebrated when I succeeded and never condemned me when I failed," she said. "Their trust made me always want to perform at the highest level and be prepared for the next opportunity."  
Work/life balance: "I have to be very intentional about scheduling time away," she said. "I never regret it when I do. I come back refreshed and reengaged.•
Check out more Women of Influence honorees.
Please enable JavaScript to view this content.