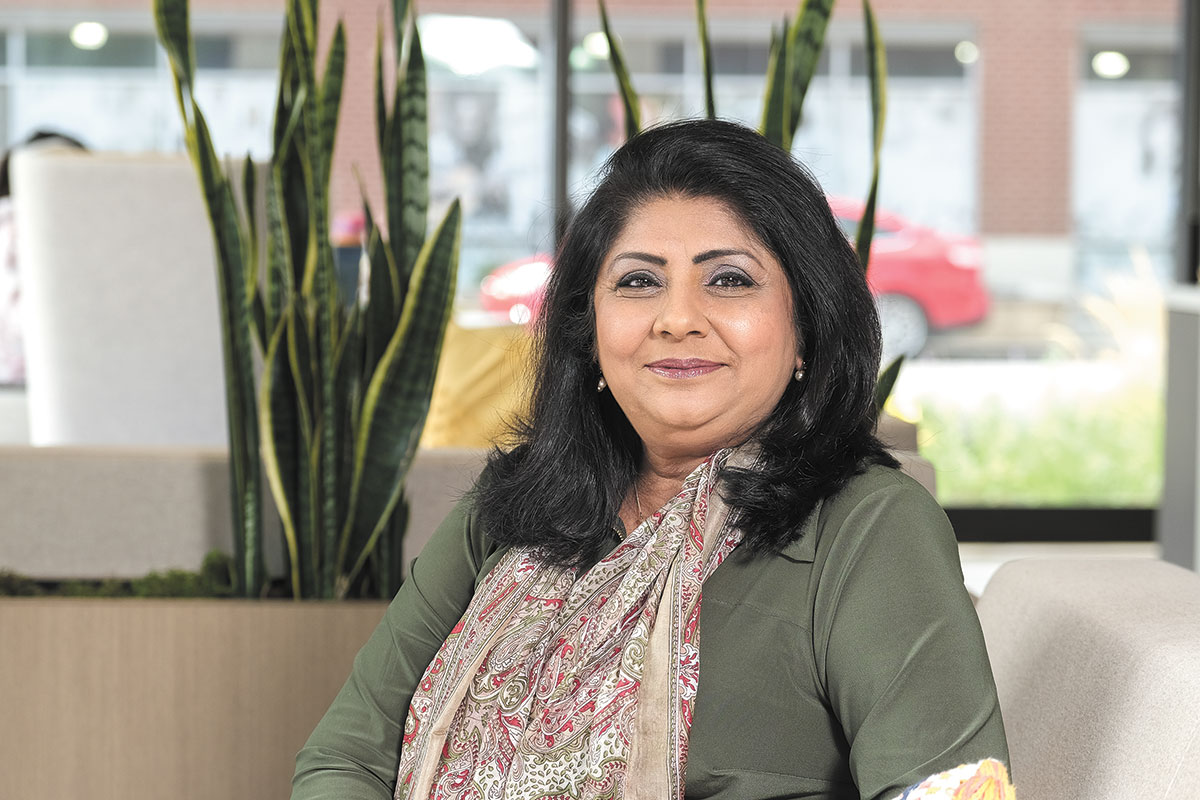 CEO/Founder, Trident Systems
Achievements: Her title is CEO and founder. But Rupal Thanawala is much more than the leader of global IT provider Trident Systems. She also is a mentor, peer adviser, business partner, philanthropist, investor and, of course, an entrepreneur. She won the Trailblazer Award at the 2023 TechPoint Mira Awards. She is an adviser to the Digital Business Networks Alliance (a Federal Reserve initiative), Indiana University's Luddy School of Informatics, Computing, and Engineering, and the U.S. Military Academy West Point Esports team. She also is president of Asian American Alliance Inc., among many other contributions.
Career track: She said her career has been full of peaks and valleys. "The turning point in my journey was when I decided in a split second to resign from my job and channel all my energy to my business," she said. "In that specific meeting, I had a realization that I was doing my personal best and was going above and beyond to fulfill the expectations, and yet I was not in control of the outcomes. It was a risky proposition, but I wanted to own the success or failure, which turned out to be the best decision of my life." 
Giving back: Thanawala serves on the White House Initiative on Asian Americans and Pacific Islanders committee, and she led a digital equity project for the Department of Homeland Security's Operation Allies Welcome initiative that aided Afghan refugees. She also has built a quarterly lunch-and-learn series, "Seat At The Table—A Candid Conversation with Hoosier Leaders," among her other volunteer efforts. "I get energy from my community, and I am passionate about serving them," she said. "Representation matters, and seeing is believing. A couple of decades back, I would walk in a room, and no one looked like me. I am glad to contribute in small ways to change the ecosystem."

Mentors and mentoring: She said her mantra is, "Pay it forward," and she asks the people she mentors to pay it forward to keep the cycle of gratitude going.
Work/life balance: She said working from home with a global team gives her lots of flexibility in managing her schedule. But she said she is sure to reserve at least 30 minutes each day to "decouple completely" from work and relax.•
Check out more Women of Influence honorees.
Please enable JavaScript to view this content.