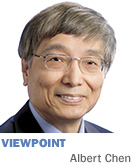 The world in which we live is quickly changing, with the centers of growth moving to the rapidly rising economies of Asia, such as China and India.

Both China and India have been growing yearly 6 percent or more for the last five years. China, by many measures, is now the second-largest economy in the world, with India now listed fourth. Japan is listed third, with the USA continuing to be the biggest single country in measurement of gross domestic product. Thus, three of the top four world economies are in Asia.

Due to these rapid changes, our state will need to learn how to effectively engage with the emerging economies of the 21st century in order to be successful. Other states in the Midwest, such as Michigan and Wisconsin, and elsewhere in the country, have recognized this challenge and are investing resources in their people and businesses to meet this need. While there are exceptions, most Indiana schools face a strong challenge to grow our people and resources to enable us to take part in the boom that will be ongoing in Asia for the next 25 years.

I see a need for Indiana to strive to meet these goals:

• All Indiana K-12 students will learn about Asian history, culture and how their working futures will be affected by Asia.

• Ten percent of Indiana students will learn Asian languages.

• One thousand Hoosier teachers will train to teach Asian culture.

• Five hundred teachers will be certified to teach the Chinese language.

• Twenty Asian business-development seminars will be conducted throughout Indiana annually, and at least 20 Asian trade groups will visit our state each year.

• Indiana's Asian international trade will grow at least 5 percent per year.

Such ambitious goals will require assistance from many resources. As an Asian community leader with 31 years of residence in Indiana and as the CEO of a telecommunications company, I have a long history in Indiana's cultural and business communities. I know the Indiana business community will agree we need to make these investments for its own growth.

At the university level, schools like IUPUI, Indiana, Butler and Indiana State are making efforts to prepare their students for success in the coming decades. Even now at the K-12 level, some programs are in place, such as an exchange program shepherded by Robey Elementary Principal Kyle Fessler. With the help of Global Indiana and the Metropolitan School District of Wayne Township, Robey has established a partnership with Tianchang Primary School in Hangzhou, China. Both principals visited each other's schools last fall. This year, Robey will host 20 students and four teachers from Tianchang for five days. During that time, students will share cultural and educational experiences.

We need to replicate this example statewide so all of our students are exposed to Asia. Along these lines, I am pleased to see the International Center of Indianapolis has begun to address the changes necessary for Indiana to move forward with engaging with Asia. The center is exploring an Asian Learning Center, with my strong encouragement.

There is no better investment to be made than investing in ourselves. As a state, Indiana needs to start to train our own human resources, especially our younger students, regarding Asia as we continue to move through what many are calling "the Pacific Century."•

__________

Chen is chairman and CEO of Telamon Corp., a Carmel-based telecommunications-services company.